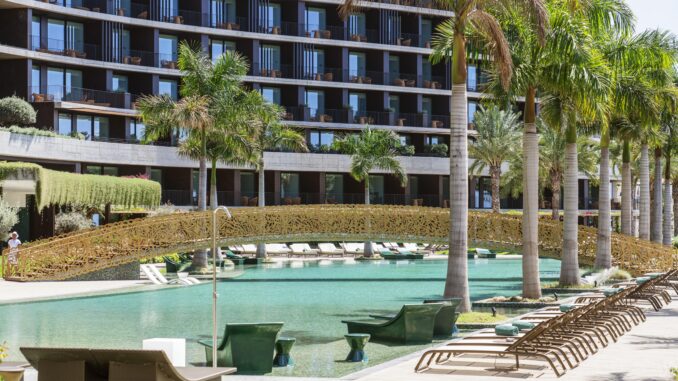 The Leading Hotels of the World (LHW), the largest collection of independent luxury hotels, that spans across 80 destinations, is gearing up to launch a brand-wide mobile app powered by INTELITY®, provider of hospitality's leading guest experience and staff management platform. The app is specifically designed for both hotel guests, as well as Leaders Club members visiting properties in the organization's 400-plus portfolio.
LHW and INTELITY initially began collaborating in 2020, and now have worked together to create a personalized and tech-forward guest experience mobile app that offers a variety of features and celebrates both the LHW brand and their industry-leading independent properties. The INTELITY-powered guest-facing mobile app will be available for both Apple and Android devices and will provide guests with a digital view of the offerings at many LHW properties in one digital footprint.
"We are looking forward to launching the Leading Hotels app for our global travelers and proud to have collaborated with INTELITY on this critical project," said Phil Koserowski, Senior Vice President & Chief Marketing Officer of The Leading Hotels of the World. "The app will empower travelers to deepen their experience throughout their journey from inspiration and booking, to pre-arrival and on-property. For our hoteliers, it will offer highly-customizable solutions to help them improve staff efficiency, enhance the guest experience, and drive incremental on-property revenue. Our continued partnership with INTELITY will open the digital door for curious travelers to further discover and elevate their stay at our curated collection."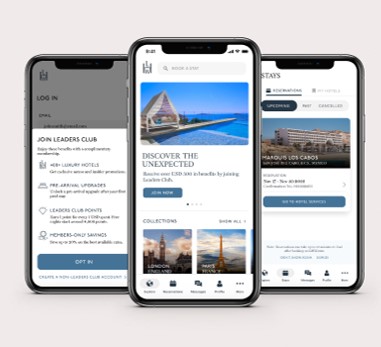 The LHW mobile app will offer guests the ability to discover and book properties, request room upgrades, and manage reservations across multiple properties in a trip. Beyond the discovery of LHW properties, the branded mobile app lets guests view property-specific information, dining options, amenity offerings, local maps and directions, and transportation services. Guests can submit pre-arrival and service requests on their personal mobile device.
For hoteliers, the partnership will provide access to the backend platform, INTELITY's Guest Experience Management System, GEMS®, and the Content Management System to streamline staff's day-to-day operations and manage content on the app. Additionally, the app will provide personalized guest service, optimize response times for guest requests, and increase staff efficiency through INTELITY's staff-facing. Future enhancements to the LHW mobile app will include several of the same features available on INTELITY's Platform R5, such as mobile check-in, check-out, and keyless entry, which allows guests to use their mobile device as their secure room key to avoid long lobby lines.
To experience the INTELITY platform firsthand and learn more about the LHW partnership at HITEC Toronto 2023, visit booth #2106.
"Our brand-level mobile offering on the platform has been used by a number of hotel groups around the world. With LHW's preeminence in the luxury and independent hospitality market, and their own platform capabilities, we've been able to craft a very compelling experience for guests engaged with the brand or just planning a trip to a single destination," said Robert Stevenson, INTELITY CEO. "This is an important milestone for both companies. Together, LHW and INTELITY conceived this development journey before the pandemic, and then waited  patiently through the difficult COVID years until hospitality emerged last year in full swing with a rebound across the industry. We are looking forward to working more closely with LHW and individual member properties to enhance their mobile and in-room offerings in the coming months."
Does your company have news it would like to share with our readers? If so, we invite you to review our editorial guidelines and submit your press release for publishing consideration.