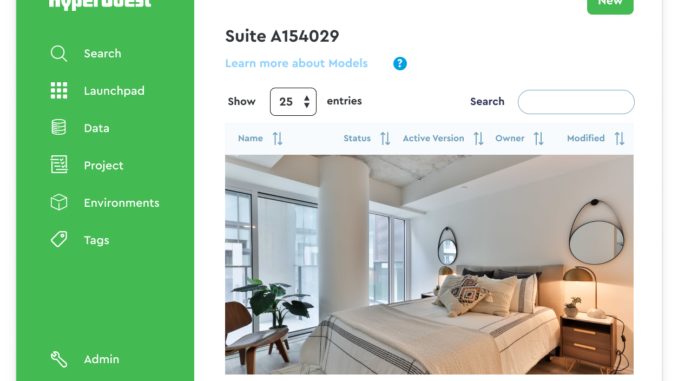 HyperGuest, an Israeli-based hospitality technology platform founded in 2020, has reportedly closed a $23 million Series A funding round led by Lightspeed Venture Partners, with participation from Viola Ventures and new investor Thayer Ventures. According to a company statement, the funding will be used to fuel HyperGuest's growth and enable the company to enhance its offerings for hoteliers as well as travel providers.
HyperGuest aims to redefine the BtoB distribution landscape and empower hoteliers to optimize inventory distribution, streamline operations, and increase revenue. Its platform provides hotels and suppliers with direct connectivity to various travel distributors, including online travel agencies, agents groups, tour operators, travel management companies, and bedbanks. By facilitating real-time connectivity, HyperGuest enables hoteliers to optimize their inventory distribution, resulting in increased efficiency and profitability. This streamlined approach helps hoteliers reach a wider customer base and maximize revenue potential.
Founded only three years ago by Amit Rahav, Moshik Kantor, Nir Yaron, Noam Rotem, the fast-growing startup describes itself as a "technology platform [that] empowers hotels and travel providers to deliver rooms with maximum efficiency and profitability. Our Marketplace is an intelligent yet easy-to-use B2B distribution channel that shortens the booking supply chain and enables direct booking flow at scale for both Hotels and Travel Providers. This open and highly scalable cloud technology layer opens new opportunities for profit and business with zero manual effort and the fastest time-to-booking."
The completion of the new funding round comes on the heels of some notable achievements, including the fact that company now boasts 25,000 live hotels, partnerships with over 380 demand customers, and more than 150 global technology integrations. Such progress has led to exceptional growth, with both bookings and revenue reportedly soaring by over ten times year on year. These milestones underscore the industry's recognition of HyperGuest's disruptive potential and the effectiveness of its platform capabilities, which, according to the company, include the following:
‍Full Control over Distribution: HyperGuest gives hoteliers complete control over their distribution channels. Hoteliers can decide which travel companies, tour operators, travel agents they want to connect with, allowing them to maintain control over their brand and pricing.
Customizable Terms and Conditions: Hoteliers can define their own terms and conditions for selling rooms through the HyperGuest platform. This means they have the flexibility to set specific policies, such as cancellation rules, terms and conditions and more.
Customizable Commission Levels: With HyperGuest, hoteliers have the freedom to define the level of commission they are willing to pay to travel companies for bookings. This flexibility allows hoteliers to optimize their revenue and ensure that the commission structure aligns with their business goals and profitability.
Direct Communication with Travel Companies: HyperGuest facilitates direct communication between hoteliers and travel companies, eliminating the need for intermediaries. This direct line of communication allows hoteliers to build strong relationships, negotiate contracts, and address any concerns or inquiries promptly.
Transparent Analytics and Reporting: The HyperGuest platform provides hoteliers with detailed analytics and reporting tools. This valuable data helps hoteliers monitor their performance, track bookings and revenue, and gain insights into market trends.
Streamlined Operations: HyperGuest seamlessly integrates with hotel property management systems (PMS), channel managers, center reservation systems (CRS) streamlining operations for hoteliers. This integration automates the flow of information, reducing manual work and ensuring accuracy in bookings, reservations, hotel pictures and descriptions and guest data.
With the new funding in place, HyperGuest reportedly plans to expand its global footprint further. According to a press statement, the company will invest in product development to enhance its technology infrastructure and provide additional solutions for hoteliers and travel providers.