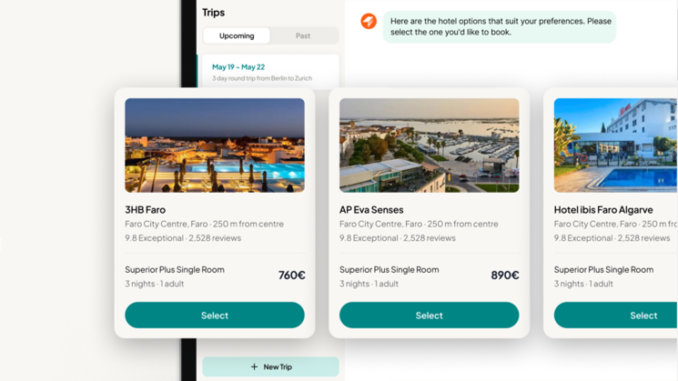 Lufthansa Innovation Hub, the digital innovation arm of the aviation conglomerate Lufthansa Group, has unveiled an artificial intelligence (AI) assistant aimed at enhancing the hotel booking experience of business travelers. Dubbed Swifty, the technology leverages OpenAI's advanced GPT-4 language model to simplify and streamline the complex process of corporate trip planning and hotel booking.
Swifty's primary goal is to alleviate the challenges faced by business travelers when navigating the intricate landscape of organizing trips for work-related purposes. Through a natural language-based chat interface, travelers can effortlessly communicate their flight and hotel preferences. Swifty then processes these preferences, presents suitable options for selection, and proceeds to book the chosen itinerary. Notably, Swifty doesn't stop at booking – it also provides travelers with a comprehensive itinerary and receipts, all within the same conversational interface.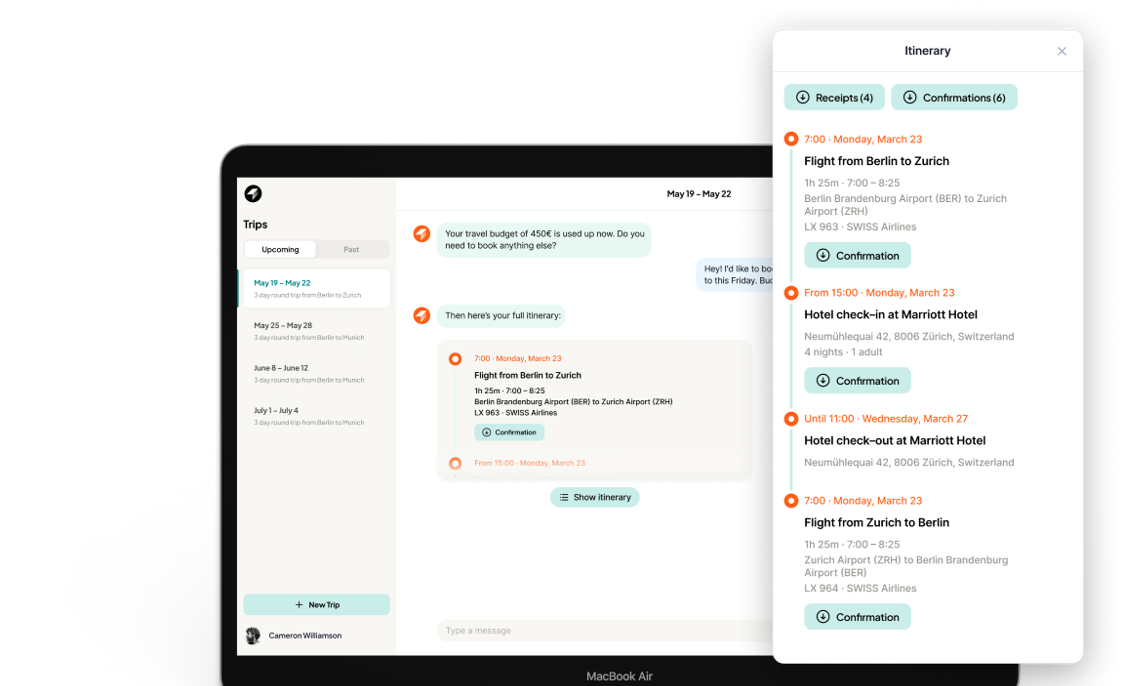 According to Lufthansa Innovation Hub, Swifty is designed to be a generative AI assistant capable of addressing a wide range of queries that often arise during business trips. By harnessing the power of OpenAI's GPT-4, Swifty endeavors to overhaul the traditional travel booking experience, transforming it into an intuitive and efficient chat-based interaction.
Stanislav Bondarenko, the founder of Swifty, emphasized the significance of this technology shift by stating, "Swifty reduces the time of booking the business trip from 1-2 hours to up to 10 minutes by allowing users to simply ask questions to the AI assistant and get the three most relevant options to choose from." This expedited process eliminates the need for users to visit multiple booking websites, presenting a unified and user-friendly solution.
Swifty's AI architecture is a cohesive amalgamation of travel booking and support agents orchestrated by a single system. This arrangement facilitates efficient navigation through user interactions and collaboration with external APIs. The generative AI model within Swifty functions by understanding and interpreting user intentions, validating accuracy, and triggering interactions with travel booking systems to finalize bookings.
Importantly, Swifty has established strategic partnerships to help ensure a comprehensive travel experience. Collaborating with the Expedia Group, Swifty grants its users access to a vast array of accommodation options around the world. Additionally, integration with another travel partner reportedly extends Swifty's access to approximately 90% of flight options offered by both US and European airlines. This expansive coverage ensures that travelers can effortlessly select the most suitable options for their business trips.
Looking ahead, Swifty's capabilities are poised for expansion. The technology's evolution is expected to encompass services such as train reservations, local transportation options, and even sustainability initiatives like CO2 offset programs. Moreover, Swifty aims to transcend conventional transportation and lodging offerings by venturing into other domains, including restaurant reservations, co-working space bookings, gift procurement, printing services, and the seamless integration of complex meeting schedules.
Christine Wang, Managing Director of Lufthansa Innovation Hub, expressed her optimism about the role of AI in revolutionizing the travel industry: "The rapid emergence of AI presents a tremendous opportunity for the travel industry. Despite the existence of various AI-powered solutions aimed at revolutionizing travel planning, the booking experience has remained relatively untouched." With Swifty's introduction, the Lufthansa Innovation Hub envisions a transformative breakthrough, positioning itself as a pioneer shaping the future of travel.
Swifty emerges as the latest venture from Lufthansa Innovation Hub, following the footsteps of previous successes like NAVIT (formerly RYDES) and SQUAKE. As Swifty transitions into an independent entity, it aims to further amplify its impact on the way business travelers plan and execute their trips – including, perhaps most importantly, the hotel booking process.