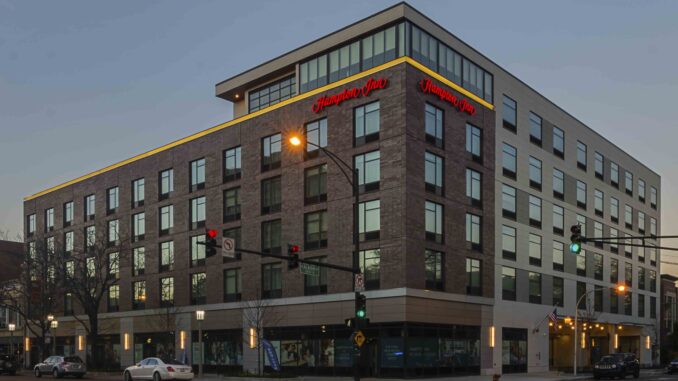 Atira Hotels, one of the hotel industry's top hotel management, hotel investment and hotel development companies, has partnered with DailyPay, the leading provider of on-demand pay. Through the partnership, Atira Hotels adds the financial wellness benefit of DailyPay to its robust employee benefits package, providing employees the opportunity to access their earned pay as they earn it to pay bills, spend, save, or invest on their own schedule.
"Our employees are the backbone of our operations and it's always our priority to provide them with as many resources as they can to be their best selves both in and outside of the workplace," said Hanan Neau, Director of Human Resources at Atira Hotels. "Adding DailyPay to our employee benefits package was essential in providing a powerful financial wellness benefit."

Based out of Chicago, Illinois, Atira Hotels operates over 20 franchise brands in 10 states across the United States, including Hampton Inn, Courtyard by Marriott, and TownePlace Suites. Atira Hotels prioritizes employee well-being to provide its guests with the best customer experience. Among its many employee benefits, Atira Hotels offers on-demand pay, financial education, 401(k) match, medical, dental, and life insurance plans, and an employee hotel discount.
DailyPay, powered by its industry-leading technology platform, is on a mission to build a new financial system for everyone. DailyPay delivers the industry's leading on-demand pay solution with modern, insight-driven pay strategies that help America's leading employers to activate their workforce and build stronger relationships with their employees, so they feel more engaged, work harder, and stay longer. DailyPay works to ensure that money is always in the right place at the right time for employers, merchants, and financial institutions. DailyPay is headquartered in New York City, with operations based in Minneapolis and Belfast.
According to a recent DailyPay user survey, 48% of users say they are more motivated to remain with their current employer because they offer DailyPay. More so, 67% of users say DailyPay has helped them reduce financial stress.
Does your company have news it would like to share with our readers? If so, we invite you to review our editorial guidelines and submit your press release for publishing consideration.