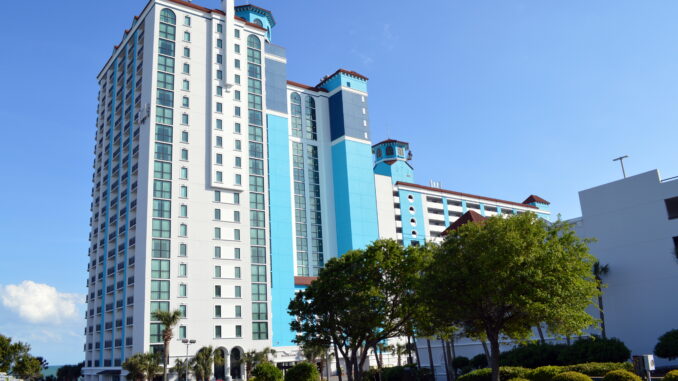 Brittain Resorts & Hotels (BRH), a prominent full-service hospitality management company in the Southeast, has announced the introduction of an "AI-led business intelligence technology matrix." This move places BRH at the forefront of next-generation technology initiatives and platform capabilities within the hospitality industry. The initiatives are part of BRH's expansion into third-party management for hotel owners seeking improved values and satisfaction measurements.
As a full-service hospitality management company, BRH provides expertise in all disciplines of hotel and resort operations. Launched in 1943, the company currently operates 22 hotels and resorts and 45-plus restaurants & bars within the United States.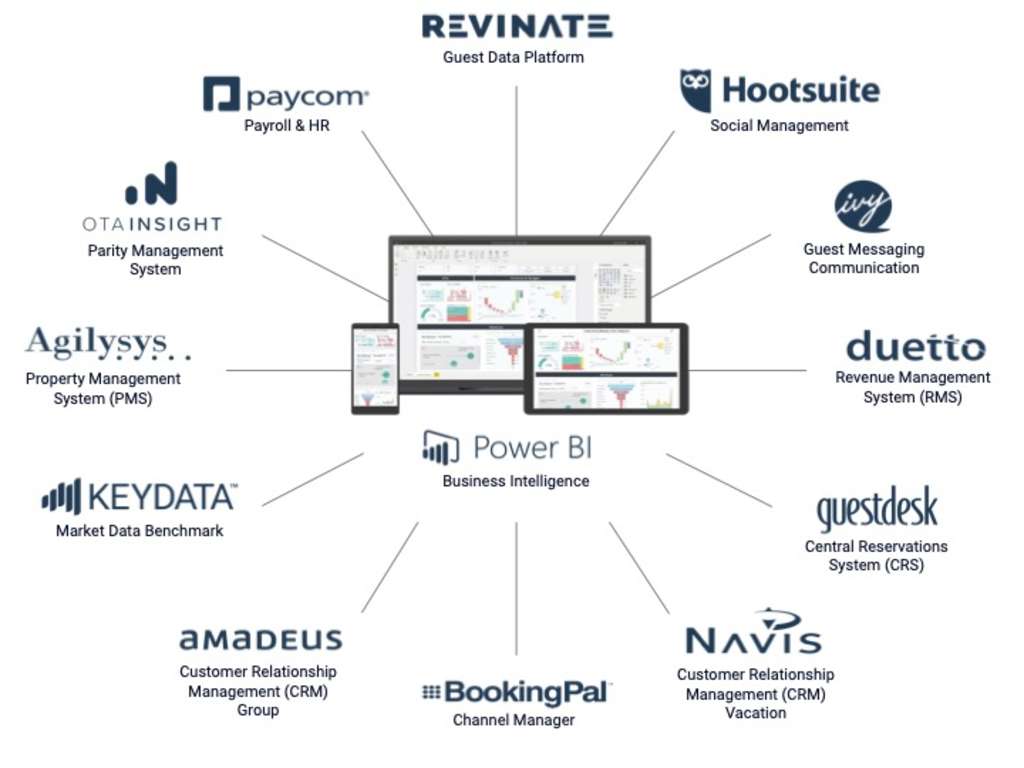 BRH has taken a relatively aggressive stance to hotel technology, integrating next-generation solutions from more than a dozen solution providers into its strategy. The new matrix includes multiple platforms such as guest data, social media management, guest messaging communication, revenue management, CRS, customer relationship management, market data, parity management, payroll, and HR systems. According to the company, AI has been applied to each of these areas to enhance their respective processes. For instance, AI can analyze guest preferences and behaviors to automate and personalize marketing campaigns. It can also optimize rate management by analyzing large datasets, predicting market demand, and adjusting pricing strategies in real time to maximize revenue.
The matrix, dubbed "Power BI," is comprised of a stack of solutions from a diversity of leading technology providers and connects to multiple data sources, allowing users to aggregate, analyze, visualize, and share insights through interactive dashboards and reports. Solutions providers include a customer relationship management solution from Amadeus, a property management solution (PMS) from Agilysys, a parity management solution from OTA Insight, a revenue management solution from Duetto and a guest data platform from Revinaterobust data visualization, It also  includes business analytics tool developed by Microsoft.
"AI and business intelligence are major data and analytics initiatives for Brittain, and we have integrated AI into its strategy," explains Christy Jernigan, the company's chief development officer. "The business intelligence component allows us to understand and interpret our data across all channels for ongoing analysis and simplified reporting back to our owners. For the new systems we've added, the integration of AI, machine learning or business intelligence not only automates tasks but also offers predictive insights, optimization suggestions and enhanced user experiences."
BRH is applying its business intelligence capabilities to provide multiple benefits to the hotels it operates. The platform can integrate with a hotel's PMS to provide insights into guest demographics, preferences, and behaviors. It can also analyze operational data to uncover inefficiencies in housekeeping, maintenance, or F&B operations. According to the company, these tools can lead to notable improvements in operations, which in turn can increase values for shareholders.
BRH's project and facility management includes Capex projects, budgeting and planning, lifecycle renovations, and annual preventative maintenance programs. The company also offers dedicated analytics support to property operations and a business intelligence central reporting platform.
In terms of guest experience management, BRH conducts secret shops, inspections, and routine property visits from the corporate team. The company also uses technology solutions to maximize operational and technical efficiencies and enhance guest service.
BRH's food and beverage management includes concept and brand identity creation, digital asset management, POS/seating software consultation, implementation, and installment, purchase analyzation, menu costing and inventory controls, industry regulations compliance, training programs and certifications, and full sales and marketing plans customized to the restaurant and for the needs of the specific outlet.
The company also offers owner relations management, which includes transparent reporting and communication with clients, a team of homeowner representatives dedicated to homeowner relations, on-premise/off-premise rental management experts, sales-driven business development managers focused on the acquisition of additional units, homeowner online portal with property management system integration, online homeowner accounting and statement management, and HOA board expertise and HOA management partnerships.
Finally, BRH's IT management capabilities include systems analysis and procurement, database segmentation, POS and PMS management, IP safeguards & data governance, network and cyber security, cloud integration and migration, IT project & vendor management, IT budgeting and cost control, and business intelligence and analytics.
"This platform represents a cutting-edge approach to working with the newest technologies available," said Jernigan "These tools produce meaningful improvements to operations, which in turn lead to increased values for our shareholders."