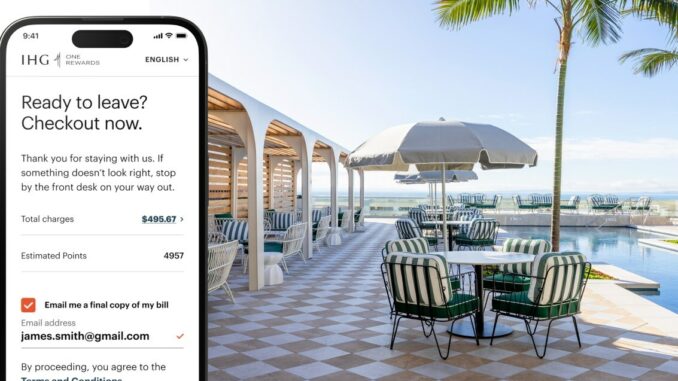 InterContinental Hotels Group (IHG) has been making big strides in the realm of hotel technology, with its IHG One Rewards mobile app playing a central role. The app, which has reportedly become IHG's fastest-growing booking channel, is designed to enhance the guest experience from the booking process to the in-room stay. It has been instrumental in driving over half of all digital bookings in 2023 and serves as the primary platform for loyalty engagement.
The IHG One Rewards app is distinguished by its intuitive design and innovative features. These include Travel Wishlists, Wi-Fi Auto Connect, real-time room charges, room details and customization, a seamless loyalty benefits experience, an updated Wallet, and availability in 20 languages across six global and Greater China-focused app stores. The app has been well-received by users, earning high ratings on both the Apple and Android stores.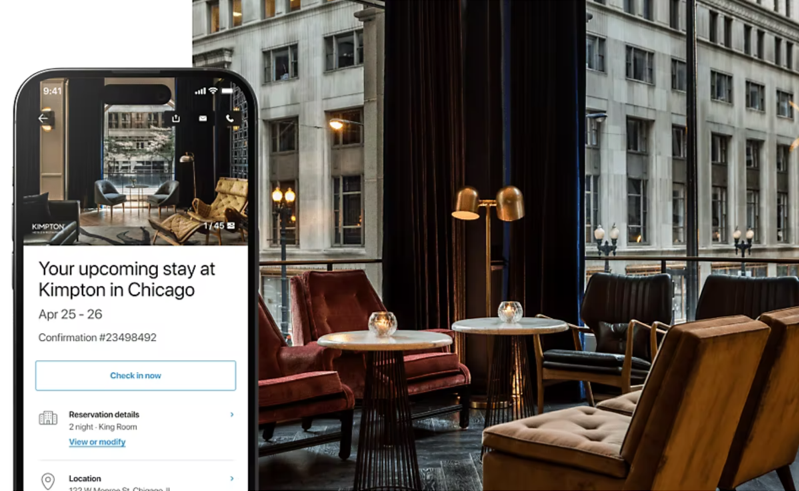 The app is part of IHG's broader commitment to leveraging technology to redefine hospitality. According to Jolie Fleming, Senior Vice President, Guest Products and Platforms at IHG Hotels & Resorts, the company has been continuously rolling out new features to offer greater customization and increased guest engagement. The app's success, as evidenced by its adoption rate and positive user feedback, has solidified IHG's position as a global leader in hospitality technology.
In addition to its innovative features, the IHG One Rewards mobile app offers members a Best Price Guarantee with no hidden fees, the ability to track room availability in their favorite hotels, and guest service support. Top tier Diamond Elite members also enjoy priority access to Dedicated Diamond Support through the app.
IHG's commitment to digital innovation extends beyond its mobile app. The company has invested over $300 million in recent years in its technology platforms, including its guest reservation system, the new mobile app, the all-new IHG.com, brand.com websites for five brands, and cloud-based data analytic capabilities. These investments have resulted in a significant increase in revenue driven by its mobile app in North America and Europe compared to pre-crisis levels.
IHG is also testing a new pricing and booking process called attribute-based booking, which allows guests to select rooms based on their attributes, such as extra floor space or a great view. This process aims to upsell guests and is expected to be expanded across more brands this year. The company is also encouraging more guests to use chat-based customer interaction, with 20 percent of customer contacts going through digital channels by the end of 2022, compared to just 4 percent at the start.
Earlier this month, IHG launched a reimagined digital booking experience that offers greater personalization for guests. This new platform, powered by next-gen cloud solutions, allows guests to select individual room attributes and personalize their stays with in-room welcome amenities, food and beverage credits, pre-paid parking, and use their IHG One Rewards elite-qualifying bonus points. The new booking channel currently covers more than 5,000 IHG Hotels & Resorts, with over 100 expected to have stay enhancements available to book by the end of the year.

IHG's technological advancements are not only benefiting guests but also hoteliers. On average, when a guest purchases an attribute for their stay, hotels see additional revenue of $22 per night for that booking, with Luxury & Lifestyle brands reporting up to $41 of additional per night revenue for upsell bookings.
In June, IHG launched AirPlay in hotel rooms in collaboration with Apple, giving guests the ability to seamlessly and securely share content from their iPhone or iPad to their guest room TV. AirPlay is currently being rolled out in select IHG hotels globally. The company also introduced a new mobile product feature called IHG Wi-Fi Auto Connect. The feature, available exclusively in the IHG One Rewards mobile app for iOS and Android users, offers a seamless and effortless Wi-Fi connection for IHG One Rewards loyalty members at more than 5,000 properties worldwide. By opting in through their mobile devices, guests can automatically connect to the hotel Wi-Fi upon arrival, eliminating the need for separate login codes or passwords. This feature is designed to not only save time but also enhances the user experience for guests.
IHG plans to continue enhancing its mobile app with new features such as virtual 360° tours of select Hotel Indigo properties. The company also plans to allow guests to share Wishlists with friends and family, further enriching the travel booking experience.
IHG's partnership with Apple, Amadeus, PPDS, Groups360, and other leading technology solution providers has been key to implementing these next-generation cloud solutions. The company has also invested in rebuilding each hotel's website, with over 80 percent of IHG hotels already having a new website. Further investment included standardizing the definition of room types globally. IHG's continuous investment in technology platforms has not only resulted in increased revenue but also solidified IHG's position as a global leader in hotel technology while paving the way for a more personalized, seamless, and engaging guest experience.