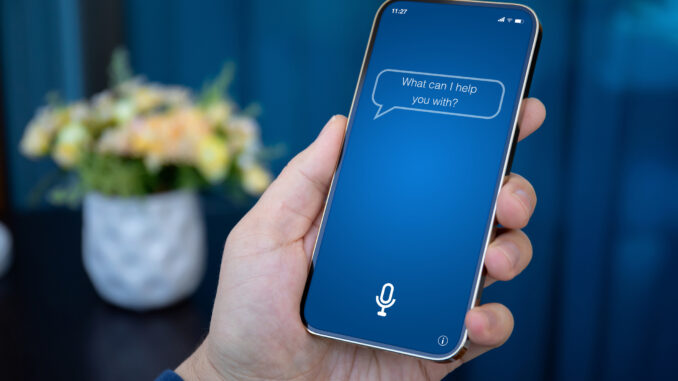 Generative artificial intelligence tools like ChatGPT are all the rage right now, with new announcements every week, especially in the hospitality industry. What we may be underestimating, though, is just how vast this evolution is in terms of rethinking what's capable for the website experience and how these tools can drive direct bookings.
For context, let's go back in time two decades to the rise of the OTAs such as Booking, Expedia, Priceline, and Agoda. In the pre-dotcom era, travel guides, magazines and TAs significantly shaped any consumer's destination choices. Then, with the proliferation of OTAs, smaller brands gained a low-cost avenue to sell their inventory, while travelers gained a convenient gateway to explore new products in unfamiliar locales. It's 'induced demand', rinse and repeat.
Concurrent to this internet-born 'marketability' that increased the liquidity of hotel product inventory, platforms like TripAdvisor established a bedrock of consumer trust through a positive feedback loop – more reviews bred more confidence in the platform, enhancing the trustworthiness of highly rated hotels. This cycle spurred greater exploration of new accommodations and contributed to an upsurge in reviews as well as in overall travel volume.
Flashforward to the sharing economy, epitomized by Airbnb, which catapulted global travel to unprecedented heights during the 2010s by propelling growth in the vacation rental sector. In response, traditional hotels have stayed competitive by diversifying their branded product portfolios, embracing technology, enriching their amenities and intensifying their commitment to quality service. Likewise, the ascent of travel influencers on social media exposed uncharted destinations and created an additional avenue to engage with lifestyle-oriented consumers.
The point throughout is that general purpose technologies like the OTAs, online review platforms and sharing economy platforms inevitably reorient consumer behavior, with a few common threads from all development to keep in mind:
More hotel product diversification and segmentation
More destination access, distribution and travel volume
More expectations for enhanced service and flexibility
Generative AI Means Travel Democratization
With this overarching framework in place, it becomes increasingly feasible to anticipate the transformative impact of hospitality-specific chatbots and robotic processing automation (RPA) tools, which harness machine learning and generative AI (that is, reinforcement learning over successive rounds of A/B testing). These innovations are poised to reshape how travelers discover new destinations, make reservations and book ancillary experiences provided by their chosen hotels.
Emerging hotel systems, crafted within the last decade, have harnessed cloud-hosting services, newer types of system architecture and APIs to outpace 'legacy' software solutions, delivering more agile platforms at significantly reduced costs. This phenomenon is often termed 'democratization', where the lowered SaaS enable even the smallest inns and B&Bs to harness these technological advantages, and then pay that forward into the guest experience.
A foremost step involves seamlessly integrating ChatGPT-like counterparts into various aspects of a hotel's website and booking engine, allowing your hotel to deliver high-quality answers to any guest inquiry – answers they will 'never' get on an OTA. Caveat emptor: right now chatbots are a value-added feature but will soon be a customer expectation,
Here's the long tail of it all. This evolution may potentially lead to an increased volume of bookings originating from chat interactions as opposed to traditional search-based bookings. Then, analogous to user-friendly CMS tools like WordPress and Squarespace that democratized website creation, these chatbots will help empower small hotels and tourism operators to maintain great digital presences without the resource-intensive requirements of a having full-fledged team on payroll.
Next, look further than mere chat. Picture an AI system built around OpenAI's GPT that handles not only basic guest inquiries and streamlined FIT bookings but also natively powers direct reservations and property management workflows for properties with a limited room count (perhaps fewer than 10 rooms). At this point, who needs an expensive PMS?
Leveraging these cost reductions without compromising service quality, we're forecasting more hotels and more vacation rentals in currently lesser-known locales. Additionally, the funds saved through technology adoption could be channeled into funding other capital-intensive ventures, fostering more bespoke hotel programming that caters to burgeoning segments like digital nomads, glamping enthusiasts and wellness-focused travelers.
A Solution for Overtourism
You've read the reports out of Europe from this past summer. Contending with throngs of tourists, cities and destinations are putting restrictions in place to curtail overtourism and sustainability problems. While the repercussions of overtourism are stark, the flip side (that is, under-tourism) presents an even graver challenge. Under-tourism can debilitate a destination's economy, dampen trade prospects and elevate crime rates.
The democratization of travel, as powered by generative AI tools, may over a solution through the redistribution of travelers to said lesser-known destinations, enabling SMB operators in second-tier cities, rural locales and developing nations to build that traveler confidence and kickstart the positive feedback loop of induced demand.
These transformations might appear to unfold at a gradual pace, seemingly detached from your hotel's operations. Nevertheless, it's happening; generative AI is here to stay and here for taking.
With that in mind, here are ten initial steps to take when looking at deploying AI at your hotel:
Start with a chatbot or enhanced AI assistant to facilitate basic inquiries on the website
Expand this chatbot to handle on-prem guest requests via SMS or within the branded app
Deploy a conversational AI to do the same for the voice channel and replace the IVR
Investigate how RPA can further reduce manual work to free up the team's time for other tasks
Recruit a semantic analysis engine to guide operations from prearrival and post-stay remarks
Connect the chatbot and conversational AI so that they can handle reservations on the website
Connect both so they can handle ancillary bookings for restaurants, spas and activities
Use an AI tool for dynamic pricing, channel management, upselling and attribute-based sales
Roll out an AI-powered platform for loyalty and one-to-one return stay offers
Look out for new systems that are using AI to do all this under a single, unified interface
Together, Adam and Larry Mogelonsky represent one of the world's most published writing teams in hospitality, with over a decade's worth of material online. As the partners of Hotel Mogel Consulting Limited, a Toronto-based consulting practice, Larry focuses on asset management, sales and operations while Adam specializes in hotel technology and marketing. Their experience encompasses properties around the world, both branded and independent, and ranging from luxury and boutique to select-service. Their work includes seven books: "In Vino Veritas: A Guide for Hoteliers and Restaurateurs to Sell More Wine" (2022), "More Hotel Mogel" (2020), "The Hotel Mogel" (2018), "The Llama is Inn" (2017), "Hotel Llama" (2015), "Llamas Rule" (2013) and "Are You an Ostrich or a Llama?" (2012). You can reach Larry at [email protected] or Adam at [email protected] to discuss hotel business challenges or to book speaking engagements.
Are you an industry thought leader with a point of view on hotel technology that you would like to share with our readers? If so, we invite you to review our editorial guidelines and submit your article for publishing consideration.