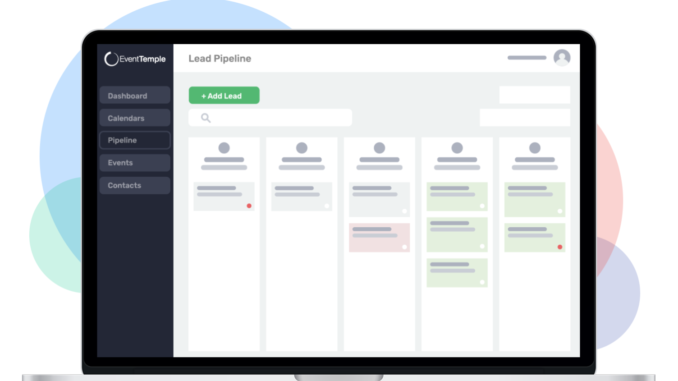 Event Temple, the multiple award winning hotel sales and catering software provider, is now integrated with Oracle's OPERA Cloud and officially available on Oracle Cloud Marketplace. This partnership and integration empowers hoteliers to grow group revenue, drive operational excellence, and deliver world class guest experiences and events.
Event Temple's hotel sales and catering software is designed to help hoteliers to easily manage all aspects of group sales, meeting sales, and event execution. By integrating with Oracle's OPERA Cloud, Event Temple brings a new level of connectivity between sales and catering and property management, allowing hotel sales teams to drive revenue easily without having to go through months of training.
Key benefits of the Event Temple and OPERA Cloud integration include:
Real-time Availability: Hotel sales teams can quickly check live room availability and pricing which facilitates quicker decision-making and quoting to grow group room and meeting sales.
Enhanced Communication: Both the sales and event teams can effortlessly communicate and collaborate, ensuring smooth transitions between event sales, planning, and execution.
Efficient Operations: Streamlining the event sales and management process reduces administrative tasks, minimizes errors, and increases operational efficiency.
"Our integration with Oracle's OPERA Cloud marks a significant milestone for Event Temple," said Bob Graham, CEO of Event Temple. "We believe in being integrated with world class solutions to make group sales easier. By combining the power of our scalable sales software with OPERA Cloud's property management system, we provide a complete solution for hoteliers looking to grow revenue, and offer excellent guest experiences without sacrificing their operations."
Event Temple is a leading venue management software provider, offering a comprehensive platform designed to help hotels to streamline group sales, and event execution. The company's cloud-based solution enables users to manage their venues more efficiently, increase revenue, and deliver exceptional guest experiences.
Event Temple is dedicated to empowering hoteliers to drive revenue and simplify their group sales and event processes. Event Temple offers easy to use, and integrated sales and catering software that delivers world class customer success. This collaboration with Oracle's OPERA Cloud aligns with the company's mission to create the future of sales and catering and help hoteliers across the world win.
Does your company have news it would like to share with our readers? If so, we invite you to review our editorial guidelines and submit your press release for publishing consideration.