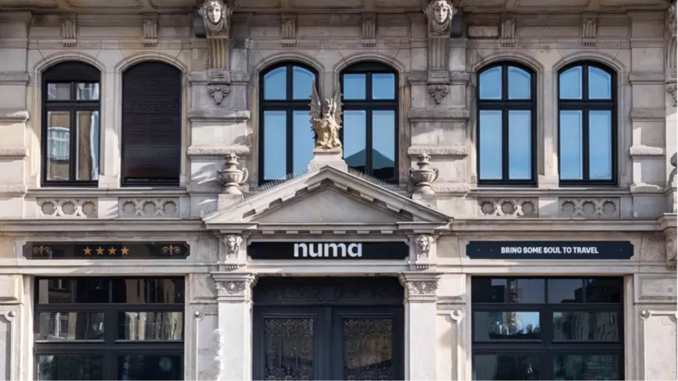 Berlin-based hospitality brand NUMA Group has raised $59 million in a Series C funding round. The funding was led by Verlinvest and included participation from Cape Capital and existing investors such as Headline, Cherry Ventures, DN Capital, and Soravia. NUMA Group, which operates in the space between traditional hotels and short-term rentals, is using this funding to further develop its proprietary technology and expand its digital hospitality platform across Europe.
In February 2022, the company raised $45 million growth capital in a new funding round to further expand its business.
Founded in 2019, NUMA Group has over 4,500 rooms and apartments in 10 countries across 28 cities in Europe, including Berlin, Rome, Milan, and Barcelona. The company's properties combine the best of hotels, such as consistent quality, 24-hour guest service, and luggage storage, with offerings traditionally found in short-term rentals such as larger rooms with kitchens, city center locations, and fast WiFi. The entire guest experience, from bookings to check-in and check-out, is fully digital, with customer service available via WhatsApp.
NUMA Group bills itself as Germany's leading technology provider in the short term rental sector. And indeed, the company appears to be highly successful, reportedly operating more than 2,500 units to date in major European cities, including Berlin, Munich, Rome, Milan, Madrid, Barcelona, and Vienna.
NUMA partners with investors, property owners, developers, and hotel operators to create innovative technology-based operator solutions. NUMA's proprietary technology stack reportedly increases profits by up to 40% for hotel operators through automated business processes, intelligent pricing, and higher occupancy rates.
NUMA Group recently reached €1.5bn in real estate AUM and has entered a strategic partnership with LaSalle Investment Management to acquire, refurbish, and manage a €500 million portfolio of properties around Western Europe. The company's mission is to transform the European hotel industry, which is worth over 100 billion Euros. NUMA Group aims to provide guests with a seamless, digital, and exclusively mobile-organized travel experience.
The company's technology, pricing tools, and use of anonymized data contribute to operational savings through process automation and higher revenues through smart pricing and utilization maximization. This results in more sustainable growth and higher structural profitability than the industry average.
The recent financing round saw the addition of Verlinvest, an international investment company backed by the Belgian corporate and brewing group AB InBev and its families, as a new investor. Cape Capital also joined as a new investor, while existing investors such as Headline, Cherry Ventures, DN Capital, and Soravia participated in the funding round again.
Christian Gaiser, CEO and co-founder of NUMA, stated that the company's mission is to create a new category in the hospitality industry that meets the needs of modern consumers. The company aims to create a better connection between guests and the cities they visit and is excited to unlock more top-notch locations across Europe with the additional financial firepower.
NUMA Group was founded by Christian Gaiser, Dimitri Chandogin, Gerhard Maringer, and Inga Laudiero. The company operates more than 4,500 units in European A-cities, including Berlin, Munich, Rome, Milan, Madrid, Barcelona, and Vienna.
Numa shares similarities with a number of other startups that have positioned themselves in the marketplace as both hotel management and software developer companies, focused on streamlining and automating boutique hotel and rental properties owned by investors, developers and hotel operators. These companies include U.S.-based Sonder, which, like NUMA, bills itself as a leading next-generation hospitality company that is redefining the guest experience through technology and design.