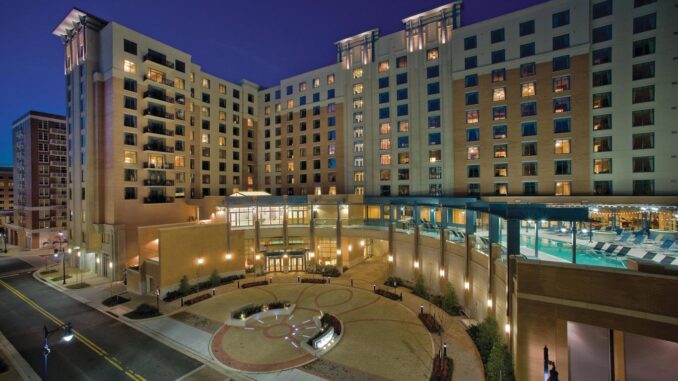 Canary Technologies has announced a new partnership with hotel franchisor Wyndham Hotels & Resorts. Wyndham tapped Canary to power the company's new AI-enabled Guest Engagement Platform. The platform will be deployed at more than 6,000 U.S. and Canadian hotels, making it one of the largest rollouts of guest-facing AI technology in hospitality.
"The hospitality industry is undergoing a digital transformation as modern travelers increasingly expect seamless digital experiences from the moment they book to when they check out," said Harman Singh Narula, Co-Founder & CEO of Canary Technologies. "In parallel, owners continue to seek ways to drive their bottom line while delivering on new guest demands. As a result, a unified digital guest journey has become a core component of the hotel tech stack. We are excited to partner with Wyndham on powering their Guest Engagement Platform as this collaboration is a synergy of two brands working towards a more dynamic and digital future in hospitality."
Designed to help elevate the guest experience while increasing hotel revenue, the platform includes Canary's Mobile Check-In, Mobile Checkout, Dynamic Upsell, and Guest Messaging products, which are powered by Canary Hospitality AI. Benefits for Wyndham franchisees include: a streamlined check-in and checkout process that reduces wait times as well as fraud (eliminating the need to manually exchange credit cards, IDs, or registration forms); the ability to boost revenue by offering guests upgrades and add-on amenities, from booking all the way through checkout; and enabling front desk and concierge teams to easily communicate with hotel guests at scale, saving valuable time through automated, broadcast, and direct messages.
‍"As the world's largest hotel franchisor, we're always looking for new ways to help our franchisees operate a more efficient and more profitable hotel," said Scott Strickland, EVP & Chief Information Officer at Wyndham Hotels & Resorts. "Whether it's helping hoteliers free up time to focus on offering personalized guest services through a more streamlined check-in process or gathering valuable feedback upon checkout, through Canary and their offerings, we're harnessing the power of technology to empower franchisees and in turn, further delight guests. It's all part of what we call The Wyndham Advantage."
Does your company have news it would like to share with our readers? If so, we invite you to review our editorial guidelines and submit your press release for publishing consideration.