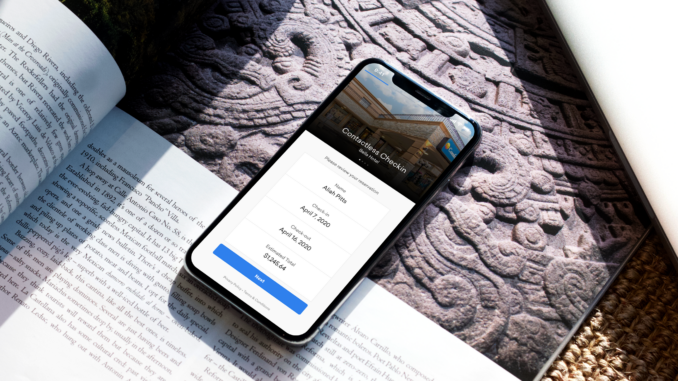 Hotel technology solution provider Canary Technologies has launched Contactless Check-In™, a solution that hoteliers can implement immediately to welcome guests while adhering to social-distancing guidelines.
The solution allows hotels to check guests in with no physical or material contact between the guest and the front-desk agent. Hotels can provide their guests with a mobile link with instructions to check-in either prior to arrival or once they have reached the property. There is no app to download, and the guest can complete the entire process with a few simple taps, including identity verification and form of payment.
"Everyone in the hospitality industry recognizes the challenges we are facing in this environment. Moving forward, the industry will need to adapt to the evolving needs of both staff and guests," says Canary Co-founder Harman Singh Narula. "With the strength of our team, we were able to expedite the launch of Contactless Check-In, and we are providing this solution to our hotel partners at no cost during the pandemic to help ensure hotels remain a safe place for travelers."
Canary is able to activate hotels on Contactless Check-In™ in a matter of minutes and implemented the solution at more than 100 hotels within a week after launch.
"Because Canary was already PCI-level 1 compliant and integrates with major PMS providers, we were able to use our infrastructure to build a secure and contactless solution for hotels," says Canary Co-founder SJ Sawhney. "We're grateful that the technology we've been working on for years can immediately solve an industry wide problem today."
Canary Technologies' roots are in compliance and workflow software. Canary's Digital Authorizations solution is used by major brands to replace the paper credit card authorization forms with a secure and compliant solution.
Does your company have news it would like to share with our readers? If so, we invite you to review our editorial guidelines and submit your press release for publishing consideration.