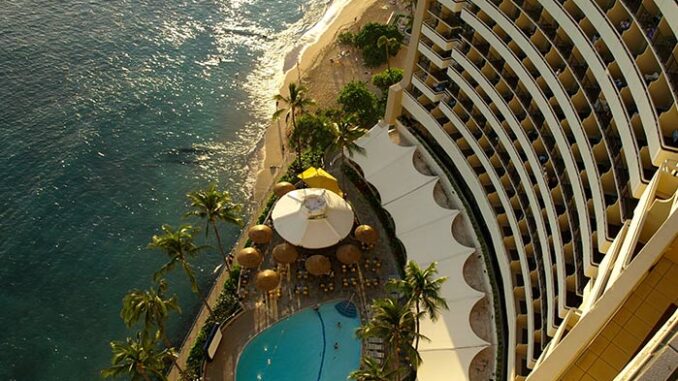 Event Temple, the award winning hotel and venue management software, has announced its latest strategic partnership and integration with Apaleo, the cutting-edge open property management platform. This partnership will innovate and simplify the group and event booking process for hotels of all sizes.
Event Temple offers a robust and user-friendly software designed to grow MICE sales and simplify event operations to allow hotels and venues to enhance their event management and group business capabilities. Apaleo, offers a cloud-native hospitality platform that empowers hotels and accommodations with the flexibility to create a unique guest experience through their innovative API-first approach. 
The partnership between Event Temple and Apaleo is set to provide a powerful solution for the hospitality industry by connecting their two systems. This integration will enable hotels all sizes to easily manage event and group bookings, while also leveraging Apaleo's PMS to streamline guest services, room reservations, and billing, all within one unified platform.
Key benefits of the Event Temple and Apaleo integration include:
Real-time Availability: Venues can now maintain up-to-date availability for both event spaces and guest accommodations, reducing the risk of double-bookings and increasing revenue potential.
Simplified Event Booking: Easily manage event inquiries, bookings, and contracts directly from Event Temple, and grow your meeting and events revenue with ease.
Enhanced Guest Experience: By centralizing guest data and event information within Event Temple, hotels can offer a more personalized sales experience to grow their MICE sales.
"Event Temple is excited to partner with Apaleo to provide a powerful integrated solution that empowers hospitality businesses to grow their event and group sales," said Bob Graham, CEO of Event Temple. "By integrating with Apaleo's innovative API-first hospitality platform, we are setting a new standard for efficiency and guest satisfaction within the industry."
"Apaleo is dedicated to transforming the hospitality landscape through innovation and collaboration. Our partnership with Event Temple is a significant step towards achieving this goal," said Ulrich Pillau, co-founder of Apaleo. "Together, we will enable hotels to optimize their operations, reduce manual tasks, and deliver superior service to their guests."
With both companies having a firm commitment to delivering excellent customer experiences, Event Temple and Apaleo are proud to partner up. This integration and partnership promises to upgrade the way that hotels manage events and group business. Event Temple and Apaleo invite all interested parties to explore this innovative solution, and they are confident it will create a positive impact.
Does your company have news it would like to share with our readers? If so, we invite you to review our editorial guidelines and submit your press release for publishing consideration.