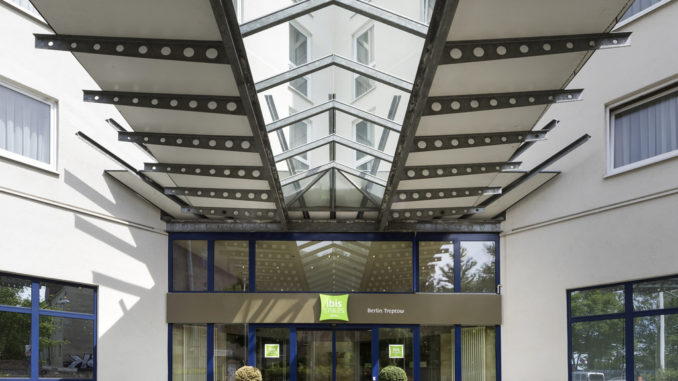 Most hoteliers know that getting a new property management system (PMS) up and running isn't always easy – the project can take time and cause headaches for staff members learning the new system. GCH Hotel Group, one of the leading hotel management companies in Europe knew it was necessary to move away from the legacy system that was the backbone of its new ibis Styles property, but its requirements came with at a cost: migration to a new system should happen in less than a day.
The newly-branded 126-room ibis Styles Berlin Treptow also needed to build out an innovative digital guest experience, have advanced reporting to analyze business KPIs, and, of course, be fully PCI compliant.
Was this wishlist a pipe dream, or could it become a reality?
One provider was up for the challenge. apaleo, the world's most open property management system, partnered with GCH Hotel Group to get all systems up and running.
"With all the advanced technology that is accessible in the world today, we didn't feel that getting a new system live should come with all the problems we had dealt with in the past," said Bernd Mauritz, Director IT & Systems of GCH Hotel Group. "apaleo shared our vision of speed, quality, and ultra-connectivity, and they delivered."
Within 24 hours, all data was migrated from the hotel's legacy system and live in apaleo's PMS. Code2Order was connected to enhance the guest journey, and ProfitIntelligence was connected for reporting and business intelligence. Perhaps best of all, staff were successfully trained in using the system in a matter of hours – no consultants, no long on-site trainings required.
"Our staff is our most valuable asset, and we wanted to make sure that any change in our technology would make their working day easier and their time more productive. apaleo is so intuitive that everyone using the system was completely up to speed within a couple of hours," said Sascha Hampe, Chief Operating Officer of GCH Hotel Group. "This will also allow for quick onboarding of new staff in the future."
The new platform gives ibis Styles freedom and agility to adjust and scale as required, from adding fully-integrated automated payments and or selecting more than 100 pre-connected 3rd party applications available within the apaleo store.
"The hotel tech world is finally changing, allowing hotels to be more innovative and to move with speed," said Martin Reichenbach, co-founder and COO of apaleo. "We are excited to work with GCH Hotel Group on this project and look forward to bringing hospitality to the future."
Does your company have news it would like to share with our readers? If so, we invite you to review our editorial guidelines and submit your press release for publishing consideration.