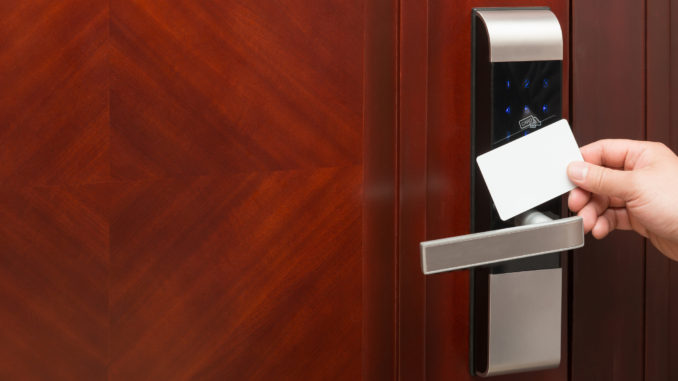 PLI Card Marketing Solutions, a global provider of key cards and hospitality marketing programs, has announced the introduction of guest key cards equipped with new NXP's MIFARE® Hospitality IC.
MIFARE Hospitality can be integrated with most hotel lock systems and is now available from PLI in branded, custom-printed, and generic RFID guest room key cards.
NXP's MIFARE Hospitality RFID solution was developed specifically to address the need for
improved guest safety through 3DES security, as well as an enhanced guest experience
through additional NFC functionality, at a cost structure that addresses the concerns of hotel
operators.
"PLI is committed to supporting the migration to higher security guest room key card solutions,"
said Tom Garland, President and CEO at PLI Card Marketing Solutions. "Based on the
feedback we've received from properties, we believe that MIFARE Hospitality is the most
promising open-platform solution to replace MIFARE Classic EV1 for standard guest room
keys."
"MIFARE Hospitality offers unique opportunities for branding – it is designed to allow hotel guests to interact with the hotel brand digitally, on or off property, whether in the guest room, at the pool, or at the restaurant across town," said PLI's Karen Brooker, Vice President Hospitality Sales.
PLI has invested in MIFARE Hospitality RFID technology to fill early orders of MIFARE
Hospitality key cards.
"We look forward to supporting our customers and the participating lock vendors with test cards and key card production following HITEC," said Robert Kotseos, Manager Hospitality Sales at PLI. "Hotel brands that approve this exciting new technology will enjoy competitive pricing and premium service, just as they've come to expect from PLI." ​
About PLI
PLI is a global provider of card production, card personalization, fulfillment, direct mail, advertising and marketing collateral and all print services with four production facilities and warehouses located in Asheville, NC, North Las Vegas, NV, Romeoville, IL, St. Louis, MO, and Los Angeles, CA, including international worldwide customer support through distribution centers in Canada and the Netherlands. PLI is a leading card producer in the commercial card market with more than 1,000 employees nationwide and 450,000 square feet of total manufacturing space. The company manufactures cards produced from a variety of materials, producing more than 1.6 billion cards annually.
Does your company have news it would like to share with our readers? If so, we invite you to review our editorial guidelines and submit your press release for publishing consideration.