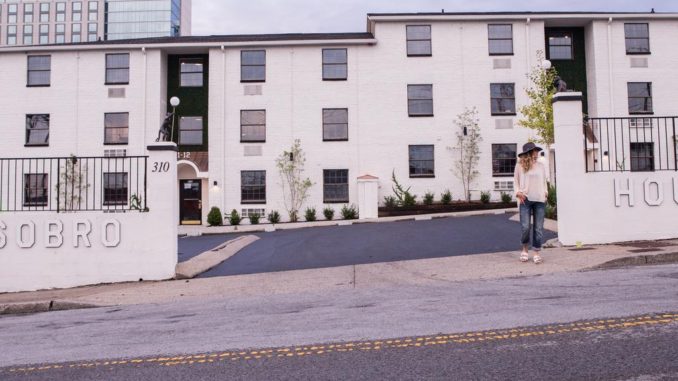 SoBro Guest House, a 24-room property in downtown Nashville, Tennessee, occupies three floors and two wings of a converted apartment building. Each room has a full kitchen. To add a measure of charm and a dose of nostalgia to the guest experience, each room also has a Crosley turntable with a curated collection of vinyl albums.
Now the property utilizes a virtual front deck and mobile check-in process that delivers another unique kind of service experience, enabled by StayNTouch's Rover PMS and Zest solutions.
Kim Rittenberry, General Manager, reports that the company successfully achieved a virtual front desk and concierge where 100% of the guests use StayNTouch mobile check-in. By eliminating the need for a traditional front desk, the hotel management team can operate the hotel anywhere at anytime.
The Rover PMS and is not locked to the confines of a traditional hotel set-up. The team is able to work from home or remotely. Zest enables guest pre-engagement and guest services via mobile web as well as guest-enabled mobile check-in & out via smart phone or desktop.