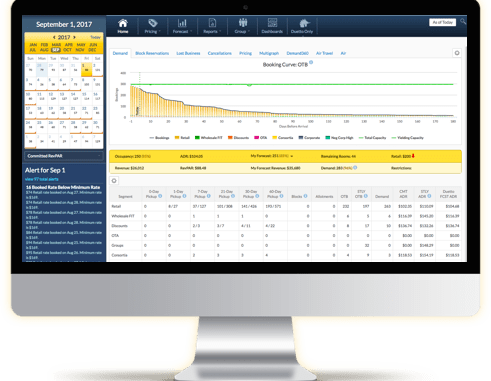 Duetto announced today that the company has closed an $80 million Series D financing round led by funds affiliated with Warburg Pincus, a leading global private equity firm focused on growth investing. Warburg Pincus LLC is a leading global private equity firm focused on growth investing. The firm has more than $44 billion in private equity assets under management.
The funding round is reportedly the largest ever non-acquisition investment in a software company serving the hotel industry. Duetto previously raised $30 million, in 2015, which brings the company's total funding to more than $143 million.
Duetto was founded in 2012.  The company's flagship software-as-a-service (SaaS) application, GameChanger, brought machine learning, new consumer-centric data and the breakthrough innovation of Open Pricing to the industry, enabling hotel companies to independently price all distribution channels, customer segments, room types and stay dates in real time.
Headquartered in San Francisco and with offices in Las Vegas, Cleveland, London and Singapore, Duetto has quickly grown to serve more than 2,500 hotels and casinos in more than 60 countries. According to the company, those customers have consistently outperformed the market, beating their competition's rate of revenue growth by more than 6.5% since the launch of the company.
Duetto's Revenue Strategy Platform brings together core technologies and data to make them accessible through multitenant cloud architecture using AWS and MongoDB, enabling future innovations and new applications. The company's intelligent reporting application ScoreBoard forecasts and analyzes performance, delivering key insights to stakeholders across the organization. BlockBuster brings Open Pricing to contracted group business and enhances collaboration between the sales and revenue management teams. PlayMaker, the industry's first application to personalize the booking experience in real time, customizes merchandising content and offers for known and unknown guests.
Disclosure: The solution provider featured in this article is a current or past client of Starfleet Media, which is the publisher of Hotel Technology News.