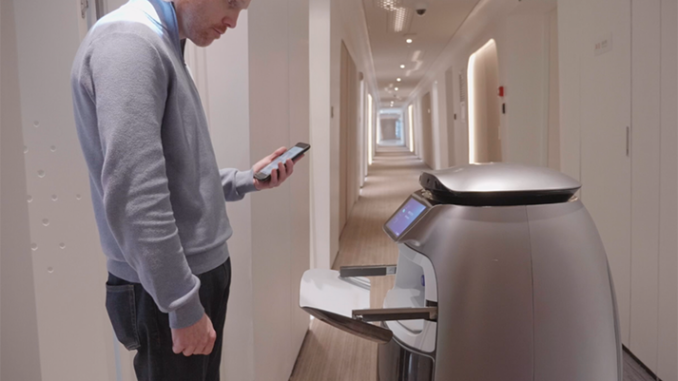 By Debbie Carson, Associate Editor
Much has been written this month about the opening of the 290-room FlyZoo Hotel, located in Hangzhou, China. The hotel was built using futuristic technology provided by Alibaba's online travel platform, called Fliggy. Other Alibaba Group business units, such as Alibaba A.I. Labs and Alibaba Cloud, also contributed to the undertaking.
The hotel has been widely touted as the "hotel of the future."
The hotel has generated significant media buzz with its newfangled technology capabilities, which include everything from facial recognition features to in-room robotics to a next-generation mobile app.
The question is: How much of FlyZoo's state-of-the-art technology capabilities actually represent the future of the hotel industry and how much is pure entertainment novelty, here today and gone tomorrow?
One can't help but recall the recent story of the Henn-na Hotel, also known as Japan's robot hotel, where guests would be greeted by an animatronic front desk humanoid and where room service bots whirled up and down the hallways with guest room deliveries. In January, as reported here, the hotel "fired" over half of its 243-strong robot workforce following countless complaints from both staff and customers.
To be fair, FlyZoo is a whole different animal — or, rather, collection of animals (pun intended).
The hotel utilizes many technologies that are already well-established and in use in other hotels around the world. These include self-service kiosks for check-in inside the hotel lobby. The hotel also puts a new and innovative spin on other technologies with features that may indeed be broadly adopted in coming years.
Many of these technologies have obvious benefits in terms of reducing staff overhead and overall operating costs.
The hotel uses various artificial intelligence-enabled services that may also truly enhance the quality of the guest experience. Using a mobile app, travelers can book their stays, choosing not only the floor they want but also the direction their room faces. Once at the hotel — and this may be the most novel use of new technology — guests can use facial recognition rather than keys and keycards to gain access to the elevator as well as to their rooms.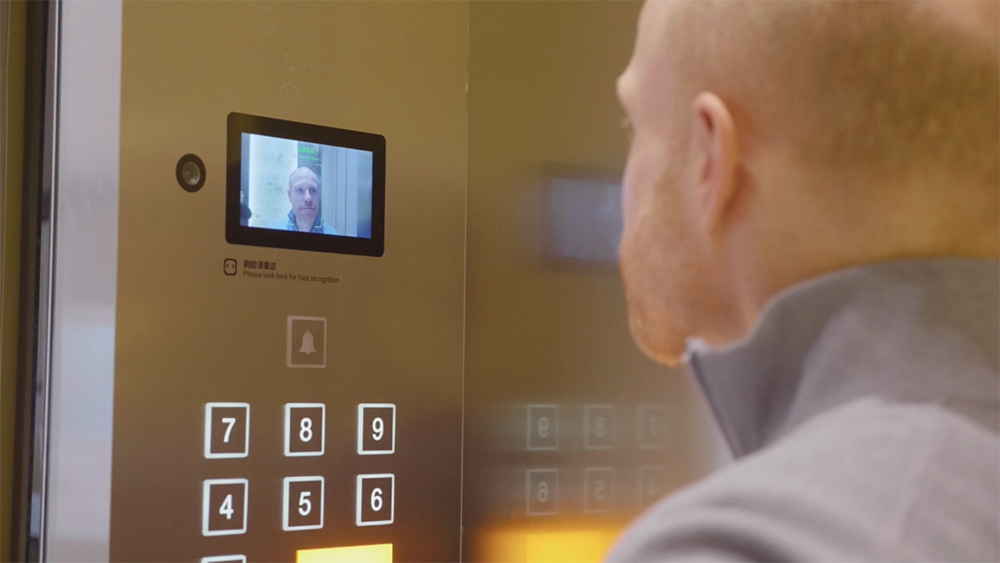 This may be the first practical use of facial technology in a hotel environment, and it may well speak to the future of property and guest room access.
Each guest room has a "Tmall Genie" voice-activated smart assistant, similar to other in-room devices that have become increasingly popular over the past year. It responds to voice commands to help guests with a variety of tasks, from adjusting the temperature, lights, curtains and the TV to playing music and even answering simple questions about the hotel and surroundings. Robots deliver water and other room service orders and concierge amenities.
A spokesperson for FlyZoo notes that the goal of the technology is to make hotel services better and easier while also freeing up staff time from tedious tasks so it can focus more on a better service for guests. FlyZoo would seem to deliver on these goals and may well deserve its "hotel of the future" moniker. Only time will tell.