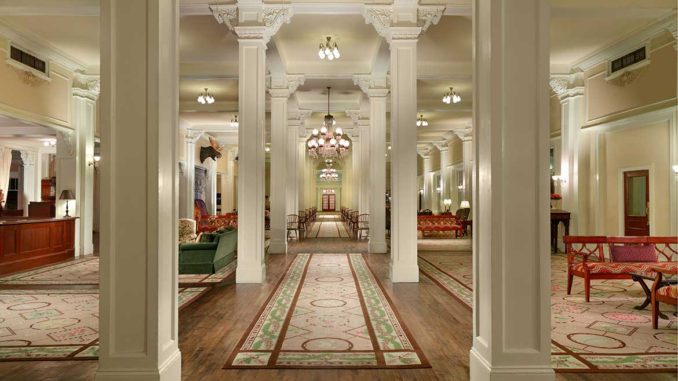 Omni Hotels & Resorts owns and manages all but a few of its 60 properties across the United States, Mexico, and Canada. The publicly held company, which, unlike many others, has avoided the franchise model, is continuing to grow its portfolio of properties. Its current pipeline reportedly includes plans for new hotels in Oklahoma City, Boston, and Tempe, Arizona.  Its latesting additions include the Omni Barton Creek Resort & Spa in Austin, Texas, and the Omni Mount Washington Resort in New Hampshire.
Omni Hotels and Resorts cater to both business and leisure travellers. Most of its properties feature conference and business facilities as well as its leisure and recreational amenities, including spas and golf courses. As the company has expanded its portfolio into convention center and resort markets, it has reportedly found that it needed to have a greater focus on total revenue management and group space capabilities as well as a need to apply revenue management principles to its spas and golf courses.
As part of the strategy to not only expand its properties but also its revenues and profitability, the company has reportedly implemented IDeaS G3 Revenue Management System (RMS) and IDeaS Smart Space, a cloud-based meetings and events strategy application, across its entire portfolio of properties. Omni will use the group pricing evaluation tool in G3 RMS to gain greater visibility into group booking impact and business displacement.
According to a company spokesperson, Omni's recent growth and market expansion, along with an increased focus on driving group business, led the brand to reevaluate its RMS options. It selected IDeaS, a SAS company and a leading provider of revenue management software and services, with more than 10,000 clients in 124 countries, to provide a comprehensive suite of guest-room revenue management and groundbreaking meeting space strategy solutions.
The IDeaS Smart Space solution will enable Omni's banquet and catering managers to execute demand-based group pricing, yielding and occupancy tracking. These new capabilities will standardize and maximize the value of Omni's portfolio-wide function space and drive more profitability across all properties, which means optimizing financial performance for nearly two million square feet of event space.
With IDeaS G3 RMS, Omni's revenue managers will be empowered to make better informed, data-driven decisions to keep up with the complexity of their room-type offerings, channel distribution and pricing considerations. Omni will utilize a range of advanced, intuitive features in G3 RMS including room-class pricing, market-demand insights and flexible, multi-product optimization. The new approach to automated pricing decisions will reportedly involve over 21,000 guest rooms.