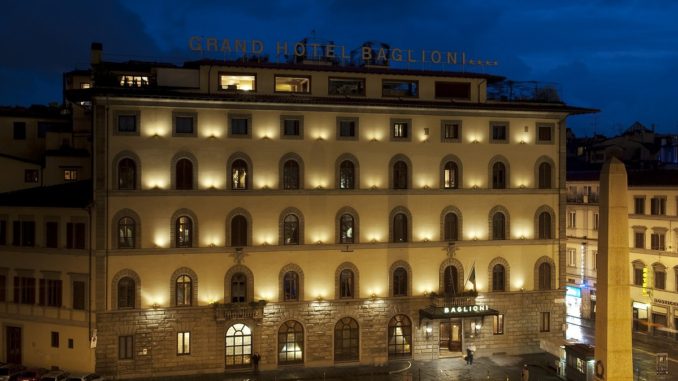 Located in the heart of Florence, and housed in a magnificent 19th-century building, the Grand Hotel Baglioni, has been synonymous with hospitality and quality for over 100 years. Now the Grand Hotel Baglioni, which offers 192 guest rooms, is adding a very modern-day component to its day-to-day operations by partnering with IDeaS Revenue Solutions. It was announced today that the solution provider's G3 Revenue Management System (RMS) will be used to optimize revenue performance across its 192-room property.
Despite reported occupancy rates averaging 82 percent over the past six months, with an equal split between business and transient travel, the inefficiencies and limitations of its legacy manual forecasting system became apparent. Earlier this year, hotel management decided it was time to upgrade its revenue management platform capabilities.
Hotel management faced several challenges with the legacy system. In addition to the amount of time the existing revenue management process involved, hotel management was unable access the full value of the data being entered. Without the ability to forecast by room type, sales was forced to concentrate efforts on a restricted number of days for a specific room type. Now the team is able to promote sales across all room categories.
The group pricing feature of IDeaS G3 RMS addresses a major challenge by providing tailor-made pricing packages for groups and with it the potential to significantly boost revenue for the largest and perhaps grandest hotel in central Florence.