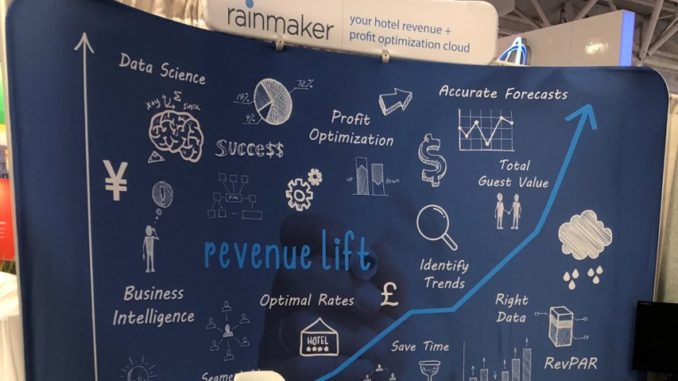 Cendyn, a cloud-based software and services provider that develops integrated technology platforms for driving sales and marketing performance in the travel and hospitality industry, today announced that it has acquired The Rainmaker Group, a leading provider of hospitality revenue management solutions and services. With the acquisition, Cendyn becomes a leading solution provider in the hotel revenue management space, along with heavy hitters like Infor, IDeaS and Duetto, providing next-generation, AI-powered solutions designed to optimize room rates and maximize guest's spend across the entire property.
With corporate headquarters in Alpharetta, Georgia, the company offers cloud-based solutions for transient and group pricing optimization, forecasting, and revenue-centric business intelligence. the solutions are designed to help hoteliers streamline operations, enhance revenue optimization processes, improve lead performance, and drive guest bookings.
Cendyn indicated earlier this summer, when it was announced that it had secured an investment from private equity firm Accel-KKR, which now holds controlling interest in the company, that it was focused on expanding its marketing and sales solutions and also exploring possible acquisitions to help the company grow its customer base. The company plans to announce additional acquisitions in the coming months.
The acquisition of The Rainmaker Group's integrated solutions will enable Cendyn to expand its hotel customer base (Rainmaker works with hotel properties in over 60 countries) while broadening its portfolio of platform capabilities, particularly in the area of hotel revenue management. The Rainmaker Group is aligned with Cendyn to the extent that both companies offer a data-driven approach to pricing and marketing automation.
As part of the acquisition, it was announced that Tammy Farley, Co-Founder of Rainmaker, will move to the role of board member. Financial terms of the acquisition were not disclosed. Only a month ago, Rainmaker announced the launch of its newly redesigned website, now in the process of being updated to reflect the new branding, at letitrain.com.