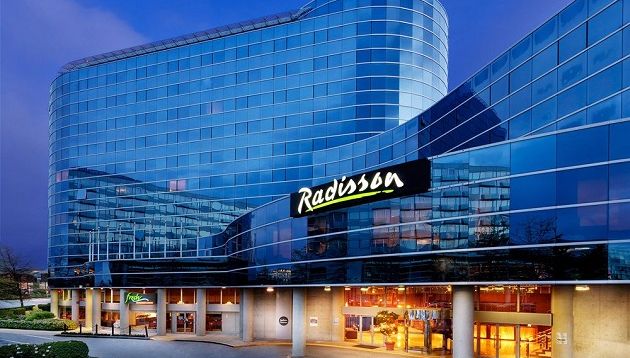 Radisson Hotel Group, known until last year as Carlson Rezidor Hotel Group, ranks as one of the world's largest hotel groups with seven hotel brands and more than 1,400 hotels in operation and under development. As the company looks to consolidate and streamline operations under one umbrella while driving continuous performance improvement, it has unveiled multiple technology system upgrades in recent months.
This week, the company announced its latest upgrade. According to reports, it has implemented a new CRM platform and mobile application designed to drive improved sales growth while ensuring standardized and efficient operations. By integrating technologies into a single, scalable system, the company aims to make it easier for its franchisees and owners to do business with the global hotel group.
The cloud-based solution was built on Salesforce Sales Cloud and Salesforce Community Cloud. It was implemented in one fell swoop across the company's Americas portfolio, including Radisson Blu, Radisson, Radisson RED, Park Inn by Radisson and Country Inn & Suites by Radisson.
The primary goal of the initiative is to equip owners and franchisees — whether the owner of a single Country Inn & Suites by Radisson or an owner with a portfolio of hotels across multiple brands and countries — with standardized tools and information that helps them to apply for, open and operate their Radisson Hotel Group properties with greater ease.
"We continue to look at all the investments we are making through the lens of our owners and franchisees and this new platform allows us to dramatically standardize, digitize and automate our owner, franchisee, and global sales engagement model," said Ken Greene, Radisson Hotel Group president, Americas, in a company statement. "We look forward to continuing our collaboration with Accenture to improve efficiencies across the company and fuel our future growth plans."
As part of the project, the company, working in partnership with global consulting firm Accenture, helped develop "Community by Radisson Hotel Group," an owner / management facing website that provides a more personalized, cross-functional approach to improve the owner and franchisee experience. The solution helps owners and franchisees to easily and consistently onboard hotels, maintain brand standards, and respond to sales opportunities.
The new solution is designed to consolidate the franchise-owner touchpoints into a single portal that provides standardized processes for operational effectiveness. "The single-platform solution gives our franchisees the ability to analyze, consolidate and segment system data to personalize the right experience at the right time, enhancing their decision-making capabilities and enabling them to respond more quickly to ever-changing guest expectations," said Aly El-Bassuni, Radisson Hotel Group senior vice president of Franchise Operations, Americas, in a press statement.
Last month, as reported here, Radisson Hotel Group launched its new multi-brand and mobile-first global website, RadissonHotels.com. The website also serves as the unique platform for Radisson Rewards members and is the focal point of the group's new multi-brand approach to hospitality under the Radisson Hotels umbrella.
The launch of the new website as well as its new guest-facing app are part of the company's five-year strategic plan, announced last year, which includes a strong digital transformation component, including investments into new platforms and technology.