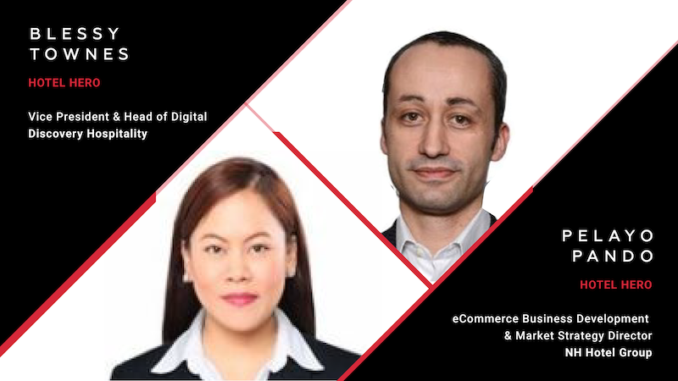 Measuring the impact of each touchpoint of a conversion can be tricky – the disjoined data from hotel systems and channels makes it hard to know where exactly to allocate your marketing budget. As a result, the last click in the customer journey is often given all of the credit for the conversion, as well as a larger share of the budget than any other stage of the purchase funnel. But can that assumption result in a missed opportunity to invest in a potentially more impactful channel?
We spoke to Hotel Heroes Blessy Townes, Vice President & Head of Digital at Discovery Hospitality, and Pelayo Pando, eCommerce Business Development & Market Strategy Director at NH Hotel Group about the most common budgeting mistakes they've encountered, and what best practices your hotel can implement when building an effective attribution model.
What are hoteliers getting wrong with conversion attribution?
Pelayo: The key is to define a correct attribution model that rewards the most impactful touchpoints of the customer journey. Hotels tend to allocate all credit to the last touchpoint. Think of it as a soccer game, where all the praise goes to strikers. But without the goalkeepers, defenders and midfielders you cannot win the match! In the hotel industry, the game is even trickier because we have to play in two very different fields at the same time: desktop and mobile. Understanding the connection between the two is key for building an efficient marketing budget investment strategy.
Blessy: One of the most common mistakes around conversion attribution is the outdated belief that the customer journey ends at the booking. In reality, a user goes through several stages in their journey to purchase, including inspiration, research, planning, booking, traveling and post-traveling. Hoteliers need to remember that conversion is not always the main goal of this journey. Instead, they need to focus on creating a meaningful relationship with a customer on every stage of their stay.
There is also a popular myth that a typical conversion window is around ninety days. However, the rewards of a pay-per-click model can be instantaneous, while SEO takes longer time to show results. Different models and channels must all be carefully considered – while one may be performing extremely well (especially if it's based on first- or last-click attribution), it doesn't mean you can remove other channels from your marketing mix.
There are many touchpoints in a traveller's booking journey – how do you know that you're investing your marketing budget into the right one?
Blessy: While search engines are a crucial touchpoint and SEO can drive free traffic, it can take time to rank high on the likes of Google. At Discovery, we first focused our advertising budget on the lower parts of the sales funnel – in this case, the planning and booking stages. Achieving excellent ROI (not ROAS) then enabled us to scale up and increase our presence in the earlier stages of the customer journey.
We also tried retargeting and immediately saw our conversions skyrocketing; artificial intelligence and machine learning then helped us sharpen our targeting capabilities even further.
With our market being 80% local and 20% foreign, we decided to concentrate our limited budget on the latter. With the help of a partner who can help us reach overseas markets, our year-to-date direct booking has grown by 50%, compared to a growth of 20% on third-party channels.
Pelayo: At NH, we use a tailor-made attribution model based on data-driven statistical models. Based on our algorithms, we are able to determine the importance of different touchpoints and invest more in those that are having the most influence on the decision of the customer. We've invested a lot of time into creating these models as the impact of each touchpoint can vary over time. Hotels should be continuously assessing their guests' booking journeys, and adjusting their budget accordingly.
How do you build an ideal attribution strategy?
Blessy: There's no single perfect attribution strategy for hotels. To drive sustainable long-term growth, marketers have to marry science and creativity to create a model that's relevant to their business in terms of a number of factors, such as: market sources, geolocation, customer journey, media consumption, distribution channels, booking channels, booking lead time and conversion windows. Most importantly, it has to be tied to their business objectives. Remember that the ultimate goal of having an attribution strategy is to generate meaningful insights and make actionable decisions.
Pelayo: I agree – there is no ideal model! If we were to apply NH's attribution strategy to a different hotel chain, the results wouldn't be the same. To create the right strategy for your hotel, you have to define clear business objectives. For example, do you want to maximize revenues, margin, ADR or occupancy? Your chosen objectives will affect your attribution strategy. Last but not least, it is important to keep in mind that building a plan for an independent hotel or a small hotel chain is not the same as for large hotel groups. Before anything else, make sure that this model works for you.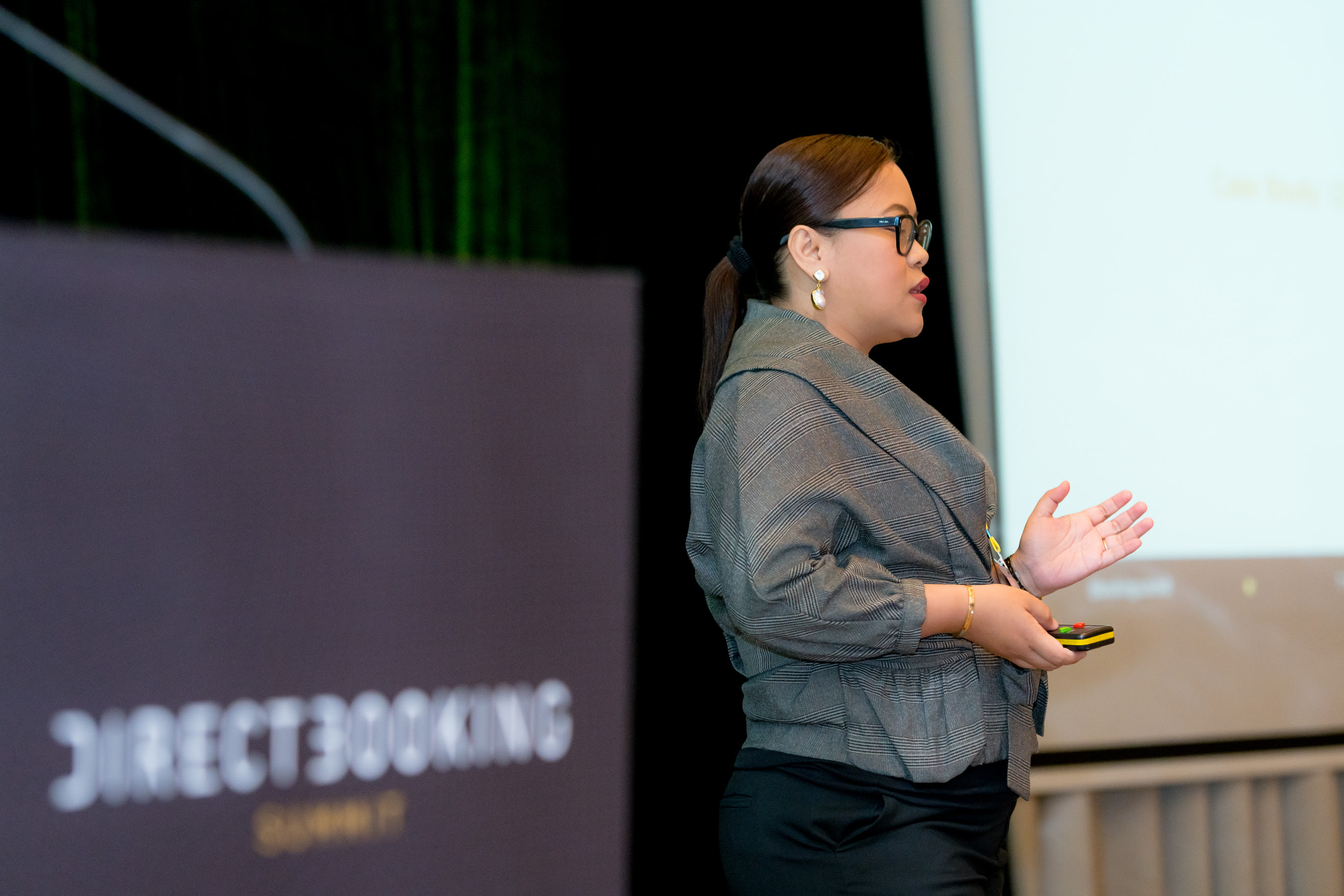 How can hotels create a holistic view of all factors affecting conversion on a customer's path to purchase?
Blessy: Having an omnichannel view of your customer is ideal. Create customer personas based on your target markets and relevant segments, evaluate an entire consumer journey and identify all touchpoints needed to make a meaningful connection with each persona to assist conversion.
Pelayo: I'd like to add that there is no magical solution that will work for everybody. To build a data-driven model that works for your hotel, you need to have in-depth knowledge of your product, targeted customer groups and the performance of your partners.
What are the dangers of having siloed acquisition and conversion tools when working with tech partners?
Blessy: All channels should work together on the path to purchase. There is a danger of concentrating too much of your marketing budget only on the top-performing channels. The danger is to drop some channels only because they are not scoring high in our attribution model. As Karen Sauder, Vice President of Google, mentioned in a recent blog post, "marketers need to look at insights across the entire consumer journey to get a picture of what's working — and what's not"
Pelayo: The main risk is definitely investing the money in the wrong channel. There are channels with very good efficiency but are hardly scalable, so the incremental investment is done at a very high incremental cost. You can also miss out on understanding how investing in one channel impacts the others, and risk duplicating efforts and investing more than is needed.
Another big danger is to overlook the relationship between different devices. You might get an idea that investing in desktop is much more efficient, but neglecting mobile these days means you are potentially harming your customer acquisition capabilities and your mid-term profitability.
Can A/B testing be used to test the impact of various touchpoints on website conversions?
Pelayo: A classic A/B test with random audiences is a technological challenge. In order to do it properly the level of integration in the tools, data processing capabilities and knowledge has to be superb to be able to take the right conclusions. Rather than this, we rely more on testing based on segmented audiences and machine learning algorithms that keep your attribution updated with the continuous changes of the market dynamics and customer needs.
Can you outline the conversion attribution strategy at your organization?
Blessy: At Discovery Hospitality, we believe that convenience drives loyalty. Guests choose us because of the seamless website experience and the availability of direct channels to process their booking. While our year-to-date revenue has grown 73% compared to last year, over 65% of our direct bookings are completed outside of our booking engine. As a workaround, booking engine conversions are monitored and analyzed, including proxy metrics such as Click to Call, inquiries, etc., and overall ad spend is reported and justified with ROI.
While our channels are viewed and optimized individually, we think it's crucial to see them working together on the path to purchase.
Pelayo: At NH Hotels, we are in the process of solving this conversion attribution puzzle with cutting-edge technology and a team of experts. We are trying to connect all these pieces to determine where the key touchpoints are. That's how we find out where to invest our marketing dollars to generate the highest value in the short and the mid/long term. We're also trying to sort the cross-device attribution issues. This is a big challenge, but we are certain that our efforts will pay off!
The current and future growth of our direct channel is driven by correct marketing investments and attribution based on data-driven decisions.
---
Want to learn more from Blessy and Pelayo? Submit your question for the Hotel Heroes panel and see it featured in this month's edition of Ask the Hotel Heroes article.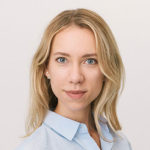 Alisa Voitika is Brand and Content Manager at Triptease.