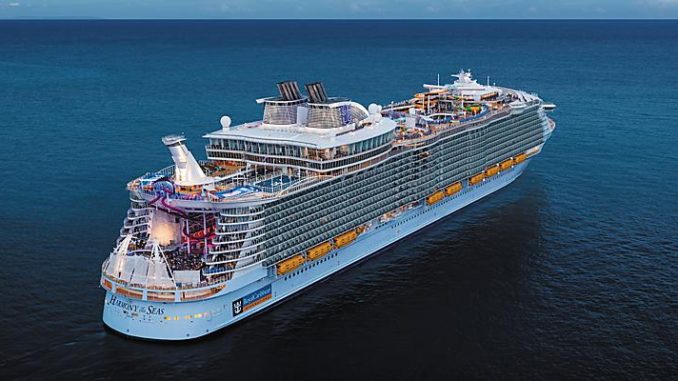 In the cruise industry pricing is becoming increasingly complex. At any given point in time Royal Caribbean International has around 4.5 million price points available in the market. Michael Goldner, Vice president, Revenue Management, Royal Caribbean International, who will be speaking at EyeforTravel North America 2019, Chicago, Oct 28-29, explains that there is a price on everything — from the type of ship, of which there are now 26, to different offers priced in different currencies across the world. "Even within each ship there are multiple inventory types ranging from a typical interior cabin, the most basic stay, to areas that can hold up to 12 people and are over 1,000 square feet," he says.
Until a few years ago, this inventory was managed manually by a large team of revenue management analysts. According to Goldner, they put time and effort into ensuring that bookings were happening at the right pace, and the right price. They did so by analysing trends in the market and what the business needed to achieve, and then reacted accordingly. However, as the group has continued to grow, it became clear that it would be impossible to manage those millions of price points without some sort of artificial intelligence (AI).
To kick off its digital innovation efforts, the cruiseliner has worked with strategy firms Boston Consulting Group (BCG) and Accenture to better understand the opportunities. What the research showed, says Goldner, was that more could be done by segmenting customer groups. That was a good first step, because although the group has typically achieved 100% occupancy of its cabins, it soon became clear that there was an opportunity to proactively manage prices for different groups.
"We are on a journey and this is the first major step. Over time we are trying to figure out the right mix between human intervention and pricing controls versus automation," Goldner explains. Like the airlines, which still operate a hybrid, model, he adds, "the answer is [probably] somewhere in the middle and we are getting comfortable with it slowly".
Active management
To date Royal Caribbean's automation efforts have been implemented in booking windows that have typically not been actively managed. For example, those that are about 10 months out from the date a ship sets sail versus just a month. "We see different customer types buying during those windows," Goldner explains, adding that historically, there had been no active price management in these cases because of a lack of resources and limited booking activity.
Working with Accenture, which is now managing a portion of the inventory through automation, a major focus has been to look at elasticity of pricing. "As part of this, we have built an AI model that is continuously learning and adapting to what we are seeing in the market, and the impact that price changes can have on demand," Holden explains.
Although the shift to automation is often viewed as a cost-cutting exercise, this is not the case at Royal Caribbean. "We are not replacing analysts but rather changing the jobs that they do," he stresses. In other words, whereas today an analyst might be using a system to manually change a price, in the future they might be managing controls to make the price change.
In fact, the group is adding different types of roles and skillsets. For example, it has recently hired four data scientists and a senior vice president of AI who is building an entire team and department to take the project forward.  Although consultants have helped to lay the foundations, the idea eventually is to bring the capability in house.
Goldner is clear: "AI and ML is not an effort to cut costs. It's really to increase the scope of what we manage and it helps us be less one-dimensional about the client."
The work at Royal Carribbean reflects a wider industry trend: to segment better and deliver more targeted offers. Increasingly, companies know who the customer is, what they like to book, what matters most, price or product – and so on. "In order to really take advantage of that you need pricing and promotional capability that allows you to execute on the information, and a lot work we are doing [with AI] lets us do that."
So, while the cruise industry may be lagging the rest of the travel industry in its efforts, Goldner is clear: "There is a ton of opportunity."
Join Hotel Technology News (a proud media partner) at EyeforTravel North America, Chicago, EyeforTravel North America 2019, Chicago, Oct 28-29 to hear more from Royal Caribbean and other leading travel brands including Hilton, Marriott and more