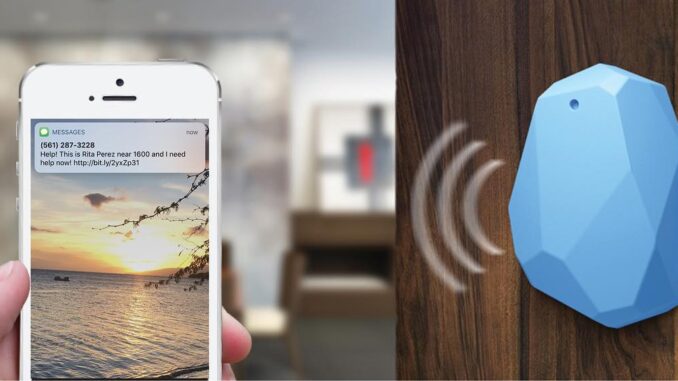 By now, we're probably all familiar with the famous three L's of real estate: location, location, location. But the 3 Ls can apply to hotel worker safety as well. As greater compliance and safety standards are introduced, hotels will be expected to keep up. One of the ways this will be accomplished is by implementing technologies that provide more protection for their workforce.
This demand for enhanced safety has heralded in the age of the beacon. Bluetooth has long been an ingredient in precision tracking and management, and now, there's a growing mountain of proof that beacons are a key technology to shape the future of employee safety.
What, Exactly, Is a Beacon?
Apple iBeacons were the first to hit the market in 2014, closely followed by Google's Eddystone beacons in 2015 and is now expected to surpass $25 billion by 2024. Beacons are small, wireless transmitters that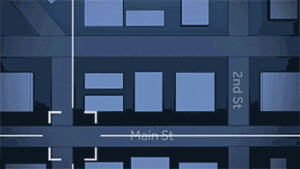 use low-energy Bluetooth technology to send signals to other smart devices nearby. Simply put, devices utilizing this technology are able to connect and transmit location-based information quickly and accurately; two factors which prove especially important in the realm of staff safety.
Unlike GPS-based systems that work only outdoors with a clear view of the sky, beacons work indoors or outdoors. Hazardous areas such as confined spaces, by their very nature, preclude access to a clear open sky, making GPS-based systems ineffective.
Beacons have also been a fundamental part of Internet of Things (IoT). According to ABI Research, it is estimated that by 2020 there will be over 400 million beacons installed worldwide.
As you might imagine, this technology can provide a revolutionary upgrade to staff safety devices.
Location Matters – Here's Why
Employee Safety Device technology has received a notable upgrade over the past decade, but that's not to say it's a new concept. Legacy 'noisemakers', however, are simply unable to meet current safety demands, especially with respect to the sheer size and scale of many modern hotels.
In the case of a staff emergency, these handheld (or independently stationed) devices would simply emit an audible distress signal. Although sometimes, a loud signal is enough to attract help, in many cases, it isn't. For those properties that are larger in scale, an audible alarm could easily be missed amongst the many floors and rooms of the hotel. Furthermore, the legacy approach fails to provide staff with the option of initiating a more 'discreet' call for help.
After all, hospitality staff is oftentimes working alone. As such, these employees require the continuous support of technology that is able to clearly identify the one thing which matters most — their exact location.
The Life-Saving Advantage of Beacon Technology
Unlike non-beacon devices, the BLE beacon can communicate an employee's exact whereabouts, even in those areas of the hotel where GPS location data might otherwise be unavailable. Not only is the information highly accurate, but it can continue to provide alerts even if it is moved or falls out of place. With this technology in place, help will always be on the way in record time.
This is the latest and greatest panic button technology, far exceeding the longevity and accuracy offered by former models, and, as you might imagine, this is music to hoteliers' ears. Whether answering to a medical emergency, injury, or staff harassment, hotels are finally able to deploy resources to the exact coordinates of their employee, within seconds of an alert.
React Mobile Beacon 5.0 device is a discreet, easy to conceal device that allows our safety platform to deliver precise room level location accuracy indoors in multi-story buildings. When one of our panic button devices activates an alert, the device identifies the closest BLE beacon. It reports this precise room number location information along with GPS coordinates to React's safety platform.
This information updates in real-time throughout an alert, providing up to the minute location information. The beacon device consists of a small slim form factor, running on internal firmware. It was designed to fulfill the needs of hoteliers and retailers for indoor location-based geo-positioning. This device is capable of longevity (life) expectations that far exceed standard Bluetooth beacon devices.
Armed with these new-age devices, employees can trust that help is always just the click of a button away, anywhere on property. This is paramount because when it comes to staff safety, location matters. After all, if you don't know your employee's location, can you really help them?
Let's not leave that up to chance.
Robb Monkman is the founder and CEO, of React Mobile, Inc. With experience launching multiple products, from idea to exit, Robb previously headed up the sales and marketing of advanced communications solutions to the Department of Defense (DoD) and the Department of Homeland Security (DHS). Several years ago, Robb was the victim of an armed robbery and hostage situation that left a lasting impression on him.  He soon learned that thousands of people every day were in situations where they desperately need help but couldn't make a call.  He made it his mission to solve this problem, founding React Mobile to create a simple yet powerful personal safety platform that today is transforming the way people call for help in emergencies. React Mobile is making tomorrow a safer place and already helping people all over the world. Founded in 2013, React Mobile is a global leader in providing panic button solutions for hotels. Their best in class hospitality safety platform helps hotels keep their employees safe. The React Mobile system allows management to deploy response resources to the exact location of an emergency within seconds of an alert, getting help to where they need it fast. In an emergency quick response times are essential.
Are you an industry thought leader with a point of view on hotel technology that you would like to share with our readers? If so, we invite you to review our editorial guidelines and submit your article for publishing consideration.