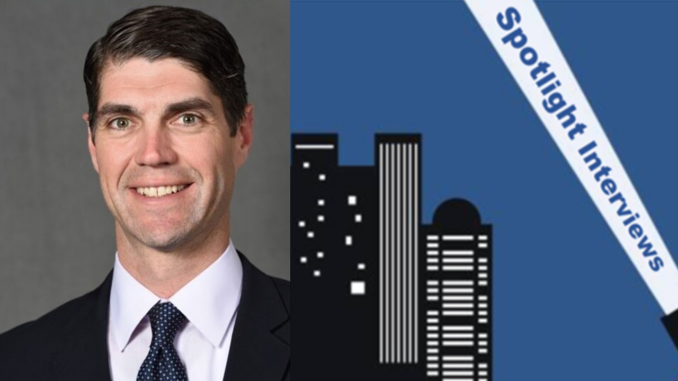 Alex Alt was appointed Senior Vice President and General Manager of the Oracle Hospitality Global Business Unit last November. He previously spent most of his professional career in travel and hospitality, working for owners, operators and service providers. "I appreciate the unique perspective that each brings to this complex industry ecosystem," he says. His career in hospitality started in 2006, when he joined Rosewood Hotels and Resorts, a luxury operator of residential-style hotels. There he led a team that doubled the size of the portfolio and helped orchestrate the sale of the business. He went on to lead the hospitality software business at Sabre. As President of Sabre Hospitality Solutions, he was responsible for leading and growing the business unit. He then moved to the world of sports, serving as President and CEO of Stack Sports. There he helped advance the company's position as the market leader in sports registration, performance technology and payments. "I'm delighted to be back in the hospitality industry again," he says.

What attracted you to Oracle Hospitality and how did the opportunity come about?
I have been passionate about hospitality for as long as I can remember. When I was a child my family didn't travel much, so when we did it was special, and for me there was something magical about hotels. I knew from an early age I wanted to work in hospitality and have been lucky enough to spend most of my career in hospitality and travel.
After a brief hiatus from the industry, when the call came in from Oracle it was pretty much a no-brainer for me. The history of hospitality market leadership, a roster of world-class customers, the breadth of products and services, an experienced and passionate team, all with the backing of one of the most-renowned technology companies in the world– this was my dream job.
During my diligence on the opportunity I learned of Oracle's focus on its next-generation suite of cloud PMS, POS, Distribution and Analytics products, which supercharged my interest in joining the team.
Oracle is known to be an innovator, which I'm sure was part of the attraction. How is Oracle taking advantage of emerging technologies and integration solutions to help hoteliers drive operational improvement and enhance the quality of the guest experience?
Oracle is leading innovation into a new generation of technologies such as artificial intelligence, autonomous database and cloud infrastructure.
Within Oracle Hospitality, we offer a complete portfolio of products, services, and differentiated capabilities to power the hospitality industry with AI. We are adding new AI-powered capabilities to OPERA Cloud that will enable hoteliers to manage room inventory and cleaning. Automated Room Assignment will use artificial intelligence to assign guests to rooms. Oracle Hospitality OPERA Cloud Property Management will enable hoteliers to record when a guest room is taken out of inventory, when it is safe for housekeepers to enter and clean the room, and when the room is placed back into inventory.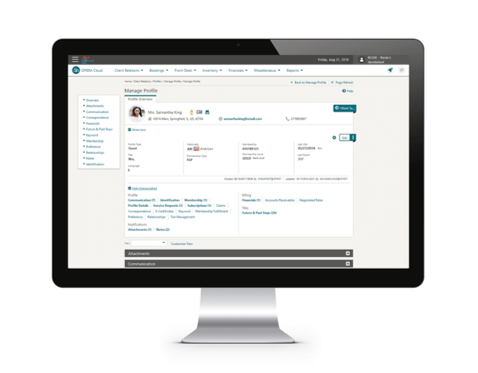 In terms of integration, we have a large developer base that has leveraged our open APIs to build integrations into the OPERA suite, helping our joint customers accelerate innovation. We currently have more than 1,600 validated partners in our OPERA Cloud ecosystem and look forward to adding more with the recent launch of the Oracle Hospitality Integration Platform (OHIP). OHIP is a modern, cloud-native integration platform that facilitates rapid, secure, high-performance and cost-effective integration with OPERA Cloud PMS and other Oracle Hospitality solutions.
With this in mind, we recently hosted Innovation Week. The virtual event was open to vendors and existing partners dedicated to accelerating the industry's recovery and accommodating the rapidly evolving demand for low or contactless guest and employee interactions. The event drew 450 attendees across more than 200 hospitality organizations from 48 countries who came together to explore how technology can speed the rebound. We are thrilled with the results and how it offered an expedited pathway to integration with our solutions for many of the participants, offering hoteliers more choices in technology to help them prepare for the new next.
During the current global health crisis, what role do you think technology plays in helping hotels in their recovery?
Technology will play a critical role in the recovery process. It's at the epicenter of operational efficiency and serves as the gateway to exceptional guest experiences, especially digital and virtual engagement. It's the primary enabler for touchless operations. The technological changes hotels make now will be a major factor in the rebuilding of consumer confidence in travel and hospitality.
Today, hotels need technology to meet guests where they want to be met. We are in an era that is ruled and influenced by consumers and what they want – and now, health and safety issues are a top priority. It is imperative that the hospitality industry provides guests with security, information and tools that give them more choice in how they want to experience a hotel, resort or food and beverage outlet. In particular, hoteliers will need to offer and enhance contactless payments, digital messaging services, self-check-in procedures – via an app, online or kiosk – and smartphone-enabled room keys.
For the road ahead, technology will continue to play an important factor in guest safety and satisfaction. Early recognition of shifting guest demand will be imperative for hoteliers. It will enable them to enhance their technological capabilities and differentiate themselves from competitors.
Thinking long term, as far as technology is concerned, where should hotel operators be focusing their time, energy and IT resources in the next five to ten years? What technology-enabled business initiative(s) are likely to provide the biggest payoffs?
As with any and all investment, technology or otherwise, guest experience should be the north star, followed closely by employee engagement and efficiency. As it relates to the guest experience, mobility and personalization will likely be a focal point of technology investment in the coming years. Whether it's checking in or checking out, booking rooms and ordering food, accessing hotel services, learning about and experiencing surrounding areas, or interacting with branded loyalty platforms, guests want to use their phones to essentially do everything. Hotels need to leverage mobile to connect with and better serve guests.
Incorporating mobile is of utmost importance for staff. Using mobile technologies untethers staff from the front desk and back office, empowering them to provide exceptional service to guests wherever they are on-property.
What, in your view, does the next 12-24 months look like for the industry? What should hoteliers keep in mind?
As difficult as these times have been, they also represent an opportunity for hospitality to emerge as something new and better.
Utilizing this time to plan for the next 1-2 years is integral to success. Hotels need to prepare for pent-up demand, as guests around the world will be looking to rebook their family holidays, make use of their paid time off, and celebrate their anniversaries, milestones, and special occasions that were missed during the lockdown period.
The near future for the hospitality industry will be inventive. Recognizing the need to accelerate innovation is imperative and should start now. One thing I know in is that humans have an innate desire and need to explore, experience, engage, learn and interact. The travel industry, and hotels specifically, provides the means for us to satisfy this need. To quote one of my favorite musicians, Texas's own Willie Nelson, I personally can't wait to get "on the road again"!
Last year, Oracle Hospitality released the latest version of OPERA Cloud Service with a range of new innovations. Anything else new and noteworthy?
Earlier this year, we rolled out two exclusive hardware offerings: our new MICROS Workstation 625 and 655 POS systems. They bring increased performance capabilities and equip hotel restaurant staff with the tools they need to enhance the customer experience.
We also launched Oracle Hospitality OPERA Sales and Event Management Cloud Service (Oracle Hospitality OSEM), which is a feature-rich, sales and catering management application for hotels. The application is seamlessly integrated with Oracle Hospitality OPERA Cloud Service and built on the Oracle Gen 2 Cloud, assuring high performance, reliability, availability, and security.
In addition, we unveiled Oracle Linux for MICROS, which allows customers to keep pace with the latest innovations in point of sale. The easy-to-use POS system eliminates additional licensing requirements and associated costs, requires less operating system computing power, and reduces installation times – all resulting in better speed to value for hoteliers.
As the hospitality industry moves forward, what do you believe hoteliers need to focus on as they recover and resume operations?
From my perspective, this crisis has three distinct phases for the hospitality industry.
In the first phase, brands, owners and operators moved rapidly to create liquidity and focused on protecting and preserving assets to weather the storm. This largely happened in the March-April time frame, but no doubt will remain top of mind for everyone in our industry.
The second phase is what we're calling 'operational recovery,' and in this phase, hoteliers need to rethink their entire operations, both front-of-house and heart-of-house. This includes implementing health and cleanliness programs, protocols and initiatives to ensure guest and staff safety, training employees for the "new next" within hotels and incorporating technology to meet the demands of today's guests. This phase is in full swing as we speak as hotels around the world are reopening and brands and operators introduce new operating procedures.
The final phase is the 'internal reset,' which involves revising strategies, organizations and processes at the corporate center to reflect an infrastructure that looks vastly different today than it did pre-COVID 19. With fewer employees in many cases, new operational requirements and evolving guest expectations, brands owners and operators will inevitably reprioritize investments, including those in technology. Our expectation, which we're discussing with customers, is that Oracle Hospitality will step up to play an even more integral role in the strategy, deployment and support of hospitality technology solutions.

How is Oracle supporting the hospitality community during this time?
Oracle Hospitality is committed to helping and supporting the industry and our customers and vendor-partners.
In addition to Innovation Week, our team has created the Oracle Hospitality Resource Center, which serves as a global resource hub to help all those within the industry pursuing recovery. It includes links to complimentary training, valuable checklists, informational blogs, and other material to help navigate the challenges before us.
We have also conducted extensive research – covering six countries – that surveyed hoteliers and consumers about their experiences during the pandemic and their expectations for a new business environment. The research initiative also included interviews with key industry stakeholders. The findings have provided a clear picture of what the emerging landscape will look like, and they will be revealed in July.
Lastly, we have developed a playbook that addresses the technology needed to navigate the "new next." The Technology Guide for a Touchless Guest Journey covers a variety of topics, including types of no-touch and low-touch solutions, barriers and costs involved with integrations to these solutions, and how hotels can differentiate their offerings with innovative technology, even on a limited budget. Hotels are looking for solutions that not only inspire guest confidence but also address staff safety, and our playbook offers clear direction to deliver exceptional service in an altered marketplace.