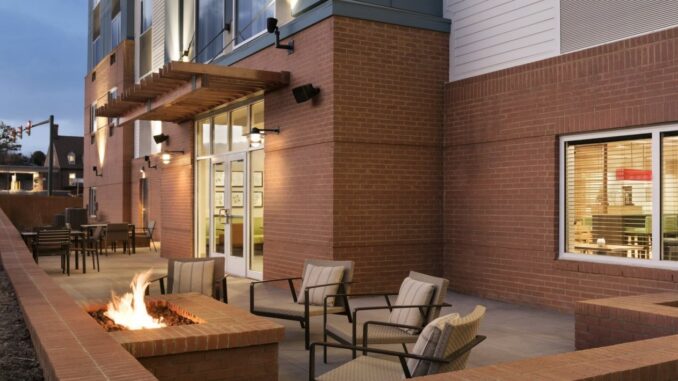 Fairbrook Hotels, a leading privately owned hotel development and management company, has implemented STS Cloud software from SalesAndCatering.com, a market leading innovator of hospitality technology for hotels, resorts and venues. The system will help Fairbrook's growing roster of properties optimize groups and events sales management, increase conversions, communicate more effectively, and automate processes that enable sales teams to close more business.
Headquartered in Chantilly, Virginia, Fairbrook Hotels operates as both an owner and operator of hotel properties. Without a dedicated sales and catering platform in place, Fairbrook recognized the need for an all-in-one solution that streamlines lead management, RFPs, digital proposals, bookings, BEOs, contracts, workflow, and can identify performance gaps with detailed reporting.
"After a careful selection process, we recognized that STS technology is unmatched, but it is their commitment to their clients' success and the focus on developing a mutually beneficial partnership that made the decision to partner easy," said Fairbrook Hotels CEO and Founder, Vinay Patel. "When we looked at other sales and catering solutions in the past, we were apprehensive of the high costs associated with overly complicated solutions. We heard so much positive feedback about STS and really liked the system's ease of use and CRM features that enable us to better track and manage data across multiple properties."
In contrast to legacy systems, only STS Cloud offers a full suite of features for unlimited users at a flat monthly fee, and helps operators meet revenue goals through anytime-anywhere data access and integration with multiple PMS systems. With no program or app to install, intuitive modern interface – IT related issues minimized, saving time and resources. STS is trusted by more than 2200 customers around the globe and is recognized for market-leading US-based support and service.
"Fairbrook Hotels is an experienced operator of hotels that has been successful through all economic cycles," says Ryan Hamilton, co-founder of SalesAndCatering.com. "As the hospitality industry readies itself for recovery in a post-pandemic landscape, industry leaders like Fairbrook are preparing by investing in technology that will reduce costs, increase productivity and boost the bottom line. STS Cloud is a ideal solution for their needs, and we are incredibly proud to be a part of their vision for the future."
Does your company have news it would like to share with our readers? If so, we invite you to review our editorial guidelines and submit your press release for publishing consideration.