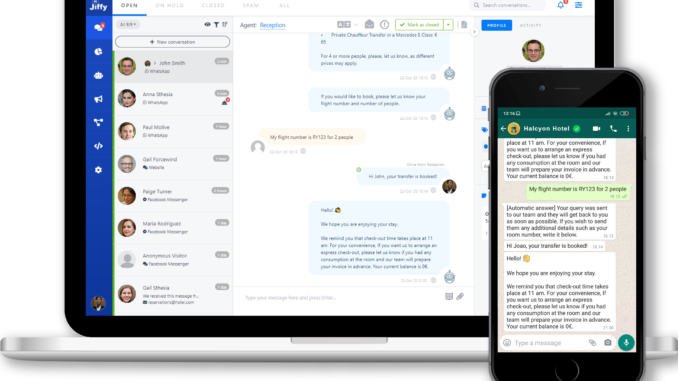 HiJiffy, one of the world's most innovative solutions in tourism according to the World Tourism Organization, today announced a seed round of €1 million (almost $1.2 million). The startup provides an AI-based solution to help hotels improve communication with guests.
HiJiffy's innovative solution allows hotels to centralize, automate, and measure all customer service activities. It includes a virtual assistant for pre-reservation contacts, available in 100 languages; and a virtual concierge that simplifies communication between the hotel and its guests during their stay. Guests can easily check-in or schedule specific services such as SPA or transfers through WhatsApp, for example.
Since January, HiJiffy has managed to grow 115%, and it didn't happen by chance. According to Michael Beare, director of Finn Lough Luxury Resort, Hijiffy revolutionized the way they communicate with guests. "We were able to generate a huge increase in valuable interactions (around 94% of automation), boosting the team's productivity without increasing their workload. Our clients are happy and comfortable communicating with the AI-agent," he said.
The Covid-19 pandemic also contributed to accelerating a much needed digital revolution in the Hospitality sector. Answering complex questions from worried guests looking for an immediate answer 24 hours/day without overwhelming the staff or providing the usual high level of service in a safe and distanced manner are now among the hotels' priorities.
An exceptional year for the travel tech startup
HiJiffy started the year winning the Most Innovative Solution Award of 2020, by the World Tourism Organization (UNWTO). The startup was selected from more than 5000 applications from 150 countries. Recently, following its reputation to be the best-in-class, HiJiffy partnered with the industry-leading direct booking platform Triptease and took over their AI-powered chat service.
Today HiJiffy announced a new seed round of €1M (almost $1.2 million), led by Portugal Ventures. The company has caught the attention of investors from day one, being already invested by Sébastien Lefebvre, the former Director of Growth at Twitter.
"We are very thankful for the results we're having after 4 years of hard work, especially considering the current context. There's no doubt HiJiffy is revolutionizing the way hotels communicate with guests by simplifying and adding intelligence to the whole process, but this is not even half of what we're trying to accomplish," said Tiago Araújo, HiJiffy's CEO.
New markets and an all-in-one Marketing solution
With a solution that can automate 80% of interactions between hotels and guests, HiJiffy is present in more than 1,400 hotels and 30 countries. The plan, however, is way more ambitious. This new financing round will allow the company to consolidate its presence in strategic markets such as the United Kingdom, and to take the product to a whole new level.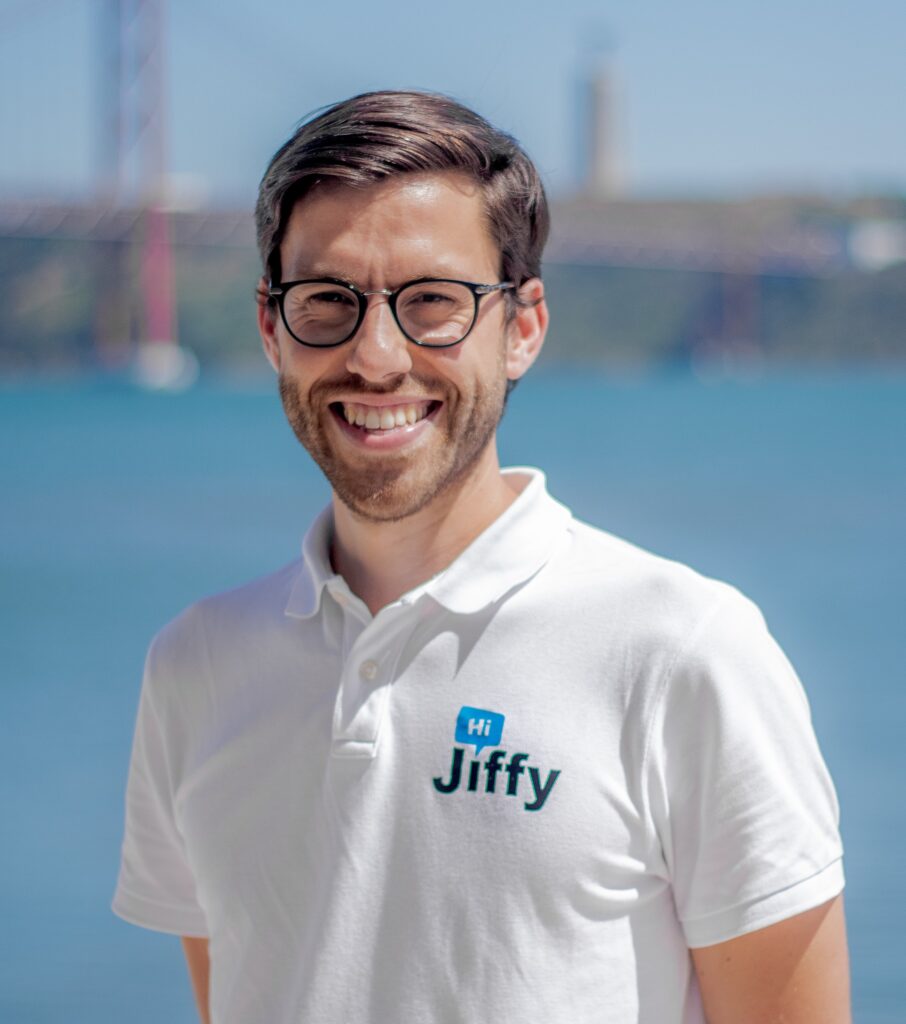 "Until now, we were focused on helping hotels increase their direct bookings by having an immediate and efficient response. We have enabled more than 10M€ in bookings. In 2020 we launched a solution to make the 'during stay experience' fully digital for guests and hotels. Currently, we're working on an all-in-one marketing platform for hotels to create new opportunities by doing highly targeted campaigns: they will be able to send the right message to the right guest at the right time. We will soon become the only necessary solution to manage all the communication with guests, and a fundamental part of any hotel's marketing operations," said Tiago.
HiJiffy is currently hiring and it expects to triple the team in the next 18 months. It is also actively looking for partners to support its expansion to the UK Market.
About HiJiffy
HiJiffy is an innovative solution that centralizes, automates, and measures all hotel customer service activities, integrating innovative technology in a simple, reliable, and robust platform, used daily in more than 1400 hotels, in 30 countries. The hotels using HiJiffy have an average automation rate of 80%, being fundamental in a time when the guest's contacts are more and more complex. With HiJiffy, hotels can ensure that they will have instant replies 24/7 digital with the new paradigm of COVID19.
HiJiffy was founded in 2016 by Tiago Araújo, José Mendonça, and Pedro Gonçalves. HiJiffy's virtual assistant has interacted with more than 600,000 guests this year alone.
Does your company have news it would like to share with our readers? If so, we invite you to review our editorial guidelines and submit your press release for publishing consideration.