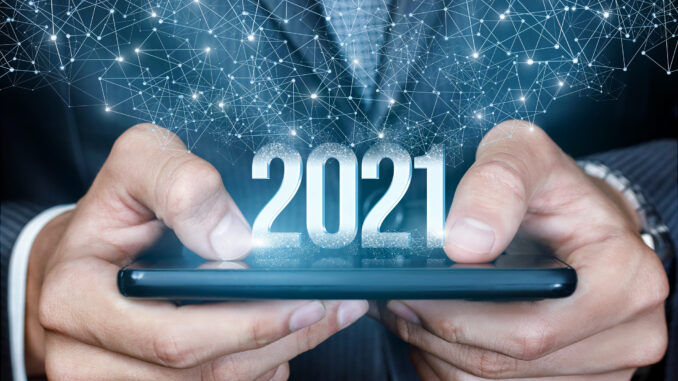 The first half of 2021 doesn't look all that great for the hotel industry. With the corporate and group segments still sluggish as the general public awaits mass inoculation from one of several approved COVID-19 vaccines, hotels must dog it out for a reduced pool of leisure guests.
One half of this battle will be in finding those pockets of revenue – using your past guest data and CRM to home in on specific psychographics and geographic territories to get the most bang for your marketing bucks. The flip side is a defensive play – ensuring that your guest service is impeccable and that your error recovery is even better.
Spending the opening, quieter stretch of 2021 to really fine-tune your guest service skills should thus be a foremost objective because you simply cannot afford to have any guest leave your property unhappy. Moreover, you need their advocacy to help increase your brand's positive awareness – that is, word of mouth – in the wake of so much digital advertising oversaturation.
This can be especially hard to achieve given the dire need for cost savings, all the new safety protocols enacted as a result of the pandemic and the various staffing changeups which can lead to miscommunication. With this in mind, you simply cannot excel at guest service without a connected and intelligent management platform to boost interdepartmental communications and team accountability.
But rather than take a feature-benefit approach of specific vendors, it's important that you understand why guest service is mission critical for this recovery period. And this starts with defining what we call double deviations.
Double Deviations
During this winter of Covid, going beyond what's expected in small but meaningful ways can help you win customers for life. But because humans are largely fear-based creatures, the opposite is also true; transgressions by a hotel will not just lose you those guests who feel slighted, but they may go out of their way to protect their friends or family from staying with you. Word of mouth works both ways.
A double deviation characterizes the mindset of a rational traveler who understands that, from time to time, stuff happens. However, these reasonable guests also assume that the culpable property would then go out of its way to ensure that the mistake is corrected or fairly compensated. Double deviations occur when the initial error isn't properly addressed or, worse, the hotel screws up again.
One cursory look at any property's one- or two-star reviews on TripAdvisor will show you the harmful effects of double deviations. A lack of corrective action on the hotel's part leads to umbrage and other negative emotions which cast the entirety of the experience in a disgusted tint. For instance, an uncorrected issue with housekeeping can quickly cloud a guest's judgment so much so that they then complain about how noisy the HVAC was or that the F&B was disappointing.
When used effectively, management software can put a blaring red alert on any guest who encountered an error so that extra caution is taken with this individual for the rest of their onsite journey and so these harmful double deviations are avoided.
Look at Amazon
One pinnacle of examples to demonstrate the meaning of excellent customer service (and customer retention) is Amazon. With everything rosy in hindsight, it's all too easy to overlook the numerous obstacles that this company had to surmount on its path to becoming "The Everything Store." Even when it was in the weeds of online book sales, Amazon realized that expansion would be impossible without putting in the work to reduce its double deviations to zero, lest it lose the ability to gain new customers due to acrimonious word of mouth and a general lack of trust.
To this day, I vividly recall a scenario several years ago when a computer part I ordered through Amazon somehow "fell off the back of a truck." Navigating through the website's internal complaint system, within 48 hours of identifying the lost package I received a phone call from a local customer sales rep who was fully up to speed on my situation. Speaking in a friendly manner, she asked a few qualifying questions then ordered a replacement without any additional charge. The issue may have been their fault or it may have stemmed from their unidentified delivery partner, but the fix was easy as pie.
A Hotel Example
Here's another one that's a bit closer to home for us hoteliers. I remember a hotel stay in Vienna where I left my credit card at the front desk at check-out, a not-uncommon thing to do especially when you're also saying goodbye to the general manager or another senior manager. I only discovered this dire situation when I was well on my way to the airport. Calling the property, I was pleasantly surprised that they had already dispatched another one of their cars 'in chase' with the card in hand. Clearly, this instance goes well beyond the expected service levels, and yet whenever life takes me back to the opulent Austrian capital you can bet your chair that I'll be looking to book at this property.
While this is a positive example, let me restate that customer service is a double-edged sword. Just imagine my chagrin if the front desk agent had simply apologized then told me that there was nothing he could do. Despite the issue clearly being my fault, how would this have changed my emotional perception of the hotel? Would I still have a lasting five-star memory of the place? The customer isn't always right but the customer is still in the driver's seat. Quality assurance is a continuous process in both ensuring you get it right the first time and having a clear system of empowerment in place for your team to quickly resolve issues autonomously.
For a while now, I've touted Covid as the "great technology reset" for the hotel industry, but this should also entail a revolution in service delivery. Especially with a leaner team on the books for next few years encompassing remote workers and fewer supervisors to bolster accountability, the only way to win the guest service game and grow revenues is with a solid backbone of management software.
Look at how your tech stack can heighten service delivery by expediting communications amongst employees and between departments. Then to make real gains, also examine your policies and practices for preventing any double deviations from occurring, utilizing your back-of-house apps to empower team members to correct problems on the spot and to alert others so that can hopefully convert distraught guests into customers for life.
The world's most published writer in hospitality, Larry Mogelonsky is the principal of Hotel Mogel Consulting Limited, a Toronto-based consulting practice. His experience encompasses hotel properties around the world, both branded and independent, and ranging from luxury and boutique to select-service. Larry is also on several boards for companies focused on hotel technology. His work includes five books "Are You an Ostrich or a Llama?" (2012), "Llamas Rule" (2013), "Hotel Llama" (2015), "The Llama is Inn" (2017), "The Hotel Mogel" (2018) and "More Hotel Mogel" (2020). You can reach Larry at larry@hotelmogel.com to discuss hotel business challenges or to book speaking engagements.
This article may not be reproduced without the expressed permission of the author.
Are you an industry thought leader with a point of view on hotel technology that you would like to share with our readers? If so, we invite you to review our editorial guidelines and submit your article for publishing consideration.