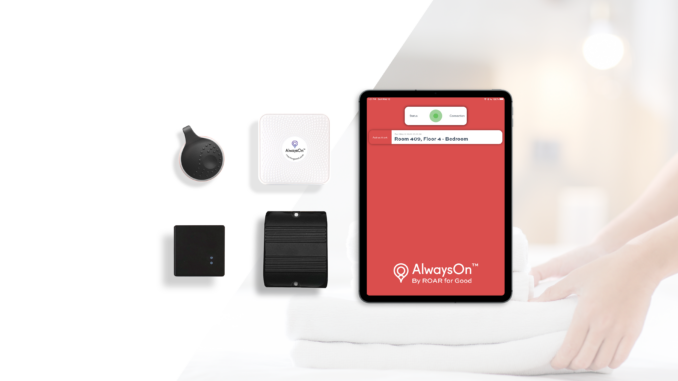 ROAR for Good, a leading technology company for hotel worker safety, has closed a round of growth capital in order to meet increased demand from the hotel industry. Participating investors include Social Venture Circle, Untours Foundation, and a consortium of private angel investors.
The company will use the round proceeds to ramp up marketing and sales efforts of its signature AlwaysOn™ platform as the hotel industry emerges from the pandemic and moves to comply with an evolving legislative environment. ROAR for Good will also invest in new product technology capabilities and leverage its platform in other verticals where workplace safety needs are growing.
"We couldn't be more excited to have partners who are dedicated to our mission and see the value in delivering peace of mind to hotel workers across the industry," said ROAR for Good Chief Executive Officer and Co-Founder Yasmine Mustafa. "We want to turn up the volume on a longstanding problem that can be addressed with technology. Our data reveals that better employee morale, retention, and productivity begins with a sense of security."
ROAR for Good recently partnered with Gulph Creek Hotels to implement its platform at several of its U.S.-based properties, evidence that the industry is beginning to embrace safety technology as a solution to some of its workforce challenges. Since the vaccine distribution in December 2020, ROAR has received a 969% increase in new inquiries looking for a hotel panic button solution, also driven by compliance requirements where certain hotels need to have one in place by December 31, 2021.
"Investing in ROAR For Good again was a no brainer," said Steven Finn, partner, Marstar Investments. "For us, the opportunity is tremendous and fragmented, they've built out scalable technology, and the success of the company means the safety and security of a constantly at-risk demographic. You can't ask for a more noble or relatable mission than that, and Yasmine is a leader who will continue to fight for these issues."
ROAR for Good's AlwaysOn™ panic button platform alerts hotel staff of potentially dangerous scenarios for workers. The woman-owned business supports an industry in which 88% of housekeepers are female (according to Statista). While the pandemic has resulted in historic furloughs and cutbacks for staff, hoteliers are taking actionable steps to reimagine both the worker and guest experiences. ROAR for Good uses patent-pending wireless Bluetooth mesh technology to eliminate dead spot coverage as well as failovers to provide the most reliable connection to summon help from hotel staff.
In the coming year, ROAR for Good plans to make several strategic hires. Due to demand, they will also be piloting their platform in adjacent vertical opportunities in healthcare and education.
Does your company have news it would like to share with our readers? If so, we invite you to review our editorial guidelines and submit your press release for publishing consideration.