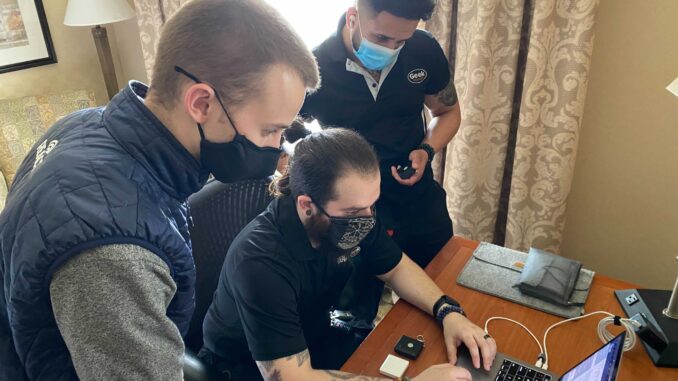 React Mobile has enlisted Best Buy Business to dispatch its Geek Squad® agents for installation assistance of React Mobile's Employee Safety Device (ESD) solution. With Best Buy locations within 20 miles of most hotels in the U.S., React Mobile can scale installations more quickly to ensure each property is up to date on safety compliance policies.
"We are thrilled that Geek Squad is able to extend the reach of the React Mobile team," said John Stachowiak, React Mobile Interim CEO. "We have a back log of installations on the books, and more hotels are being added daily. To date, only 5,000 of 20,000 hotels have installed employee safety devices as part of their commitment to the AHLA 5-Star Promise; as an industry we have a long way to go. Geek Squad® is quickly proving to be invaluable. They are fast, professional, and best of all, they enable hotel managers to do what they do best . . . take care of guests. We look forward to seeing how this technology partnership will evolve as the hospitality industry works towards recovery."
React Mobile is the most trusted provider of panic button solutions to hotels. On average the company is equipping 50 properties each month with its employee safety device solutions. Today more than 100,000+ hotel rooms nationwide are keeping hotel employees safe with React Mobile solutions, as the technology responds to the exact location of an emergency within seconds of an alert.