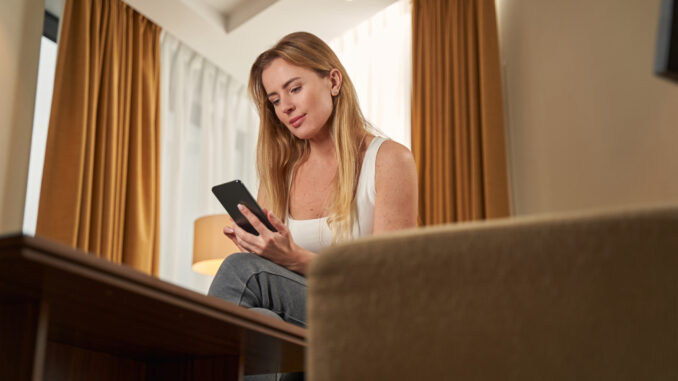 Coming out of the pandemic, there are some changes that will slowly subside and others that we are quickly realizing will become permanent fixtures of hotel operations. Per the title, we're focused on one such change: whereas before the pandemic guests considered the ability to get into their rooms and communicate with hotel brands via their phones as a value-add, now such capabilities are seen as mandatory. Worse, guests may actually frown upon those properties that don't confirm with this new modus operandi.
Flexibility is key for 2022 and beyond. The expectation is that hotels offer guests the option of checking in and out without having to physically go to the front desk, as well as the convenience of having all requests or other communications through an app. Further, the preference for mobile keys is rapidly on the rise, necessitating many properties to upgrade their door locks.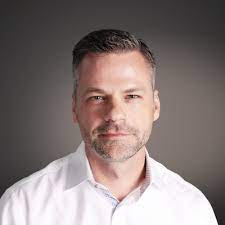 To clarify this shift in traveler behavior and the best practices for on-premise upgrades, we sat down with Robert Stevenson, CEO at INTELITY, to discuss the company's mobile app solution and what hotels should be aware of when shifting to a mobile-first hospitality experience.
"Some of us have been reluctant to allow travelers to do it all from their mobile devices – check-in, out, room keys, concierge, service requests and so on – because the sentiment is that it's removing the human element from the service equation," noted Stevenson. "At INTELITY, we see it as the exact opposite. By offering a fast, seamless mobile app you're giving guests what they want right now. Then with full support from GEMS (our proprietary Guest Experience Management System), service delivery improves dramatically from all the enhanced back-of-house connections."
The Home Sharing Effect
Not to digress too far, but it's important to first step back and look at where this aspect of the post-pandemic demands emerged. The easy answer is to pin it squarely on the safety-driven compulsion for contactless everything in the wake of COVID-19 and the need for limiting viral spread by removing physical touchpoints. While that's definitely a big contributor, the elephant in the guestroom is how large an influence home sharing platforms now have on the overall direction of the hotel industry.
Whether it's Airbnb, HomeAway (part of Expedia), onefinestay (part of Accor) or any other platform, the growth of the short-term rental market has already crossed a tipping point in terms of total market share of accommodations booked. As more and more travelers from all demographics come to accept the experiences offered by these alternate lodging providers as the norm, the more all travelers will come to expect the same service offerings from traditional hotels.
Notably, one central difference is that all the procedural aspects of the home sharing experience are completed via the guest's phone. Communications are handled entirely through the app including the check-in, keyless (or another form of) entry instructions and special requests. More often than not, the guest never even meets the host in the flesh. And seldom does a short-term rental customer ever complain about the lack of a formal check-in at the front desk; mobile-first is their preference.
Guests have largely welcomed this paradigm shift because no front desk means no waiting in line to check-in, more anonymity and more convenience overall. This is absolutely critical for you to remember: acceptance of a new practice with superior benefits to the customer by a market niche will inevitably make that practice the expectation for every other competitive business.
Eliminating Transactional Conversations
"As we've seen from our latest onboarding of the CIVILIAN Hotel in New York, leading brands are embracing how a mobile-first hotel can boost the guest experience because, amongst other reasons, staff are freed from lots of minute tasks, making service delivery faster and more accurate. The assumption that the personal connection gets lost with all this digital expediency is flawed," continued Stevenson. "We aren't eliminating the rapport-building aspect, but only the 'transactional conversations' –  this term recently popularized to describe the types of in-person interactions not wanted by guests."

The distinction between the transactional aspects of service and the rapport-building or human elements becomes wholly evident when you see the results. You can quantify the inconvenience for the guest and the inefficiency for the business of these transactional conversations by comparing satisfaction scores, brand loyalty, costs of associate turnover and ancillary revenue capture whereby guests spend more with the property due to the frictionless nature of a branded app.
Particularly for the current labor crisis in hospitality, consider these three other benefits:
Less time needed for some of the tedious aspects of the job, increasing productivity elsewhere while also allowing associates to spend more 'quality time' in a less harried state with guests
Heightened motivation due to the more nonrepetitive nature of each frontline role, resulting in reduced staff churn and 'presenteeism' where employees are physically present but disengaged
Ability to maintain service standards and amenity offerings with fewer associates overall, which is critical for rapid upswings in occupancy like during travel recovery scenarios
Part of a Future-Proofed Solution
With the above hopefully dispelling the worry of losing the personal touch, the next big consternation is that all these upgrades will soon be out of fashion in favor of the next big thing in hospitality. Closing out the conversation with Stevenson, we talked about what hoteliers should do to 'future proof' their properties – to build a tech stack that meets current needs and is pliable for upcoming ones, too.
Here are some features and functions to consider when upgrading your systems:
Convenience matters most to guests and they will always gravitate to brands that create as frictionless an experience as possible, especially by eliminating the transactional elements
With no end in sight for the current labor shortage, automation and AI-based tools must be continually rolled out to enhance service without simultaneously increasing the burden on staff or managers
Integration flexibility via open APIs (application programming interfaces) and available SDKs (software development kits) so that you can keep building bridges between different systems to heighten communications and merge data tables for better analytics and personalization
With the trend towards total revenue per guest (TRevPAR instead of RevPAR), the ability for software to increase packaging, upselling and cross-selling becomes instrumental
Embedded tools to reinforce branding (such as white-labeled yet customizable apps), continue the relationship post-stay and to incentivize loyalty program adoption by augmenting, or even gamifying, the rewards available to guests
Larry and Adam Mogelonsky represent one of the world's most published writing teams in hospitality, with over a decade's worth of material online. As the partners of Hotel Mogel Consulting Limited, a Toronto-based consulting practice, Larry focuses on asset management, sales and operations while Adam specializes in hotel technology and marketing. Their experience encompasses properties around the world, both branded and independent, and ranging from luxury and boutique to select-service. Their work includes six books "Are You an Ostrich or a Llama?" (2012), "Llamas Rule" (2013), "Hotel Llama" (2015), "The Llama is Inn" (2017), "The Hotel Mogel" (2018) and "More Hotel Mogel" (2020). You can reach Larry at [email protected] or Adam at [email protected] to discuss hotel business challenges or to book speaking engagements.
This article may not be reproduced without the expressed permission of the authors.
Are you an industry thought leader with a point of view on hotel technology that you would like to share with our readers? If so, we invite you to review our editorial guidelines and submit your article for publishing consideration.