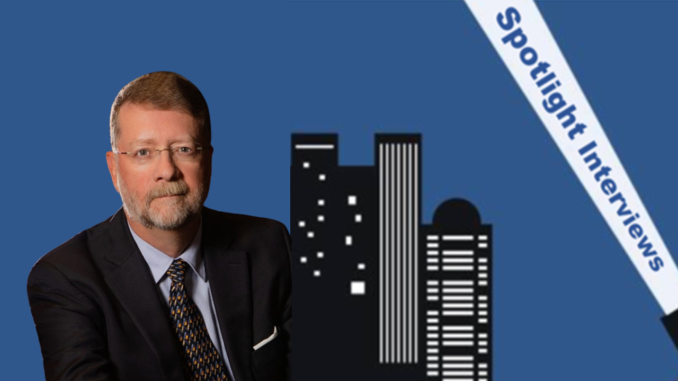 Guest expectations and desires have changed coming out of the pandemic – that's a no-brainer. But thinking beyond the pent-up demand that's being released during this present travel recovery period, how do you evolve your brand for the near future? Your managers and frontline staff are all likely overworked (and that won't change any time soon!), so you need a clear vision about the long-term before devoting any capex or implementing any changes that will distract your team from other crucial tasks.
This brings us to the concept of the Experience Economy, which was forged in the antecovidian times by Jim Gilmore and our current interviewee, Joe Pine. What this concept proscribes for hotels is to not only think about "heads in beds," but how to imbue more positive emotionality into the experience, from prearrival and onsite through to post-stay and continuing the relationship. You aren't selling guestrooms so much as you're selling the pleasure of having a great place to stay. For this, there are innumerous ways to experiencize your property or your brand, so many in fact that there's likely a book or two written on the matter!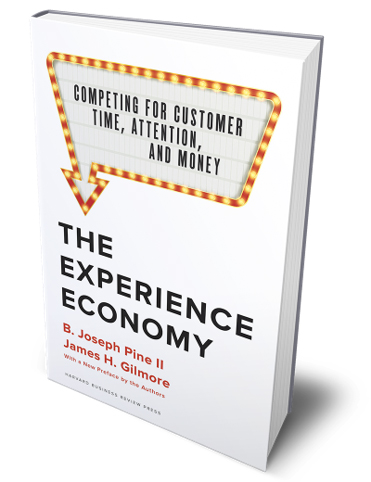 More recently, Joe Pine has taken the idea of the Experience Economy one step further through what's called the Transformation Economy. As aided by modern technology, this concept describes how it's no longer just about how businesses can deliver great experiences but how these brands can improve the livelihoods of their customers. To offer an abstract hospitality example, a day at the spa represents a great 'wellness' experience, but if it's accompanied by some take-home lessons for the guest then this one touchpoint may work to enhance this guest's "wellbeing" for the long run. With this in mind, let's learn from the experience master.
Based on what you've seen, what brands in the hotel or restaurant space are at present properly capitalizing on the Experience Economy?
High-end hotels are the ones that tend to get it and have the money to do much of it well. I'm thinking of the Ritz-Carlton, Fairmont, Four Seasons, Oriental Mandarin and, of course, The Peninsula. L'Ermitage Beverly Hills is a boutique hotel that uses technology well, including never having cleaning staff knock on the door when you're in the room.
In restaurants, there are a number that follow my long-held prescription to charge admission for the experience, including Next in Chicago, Trois Mec in Los Angeles, Open Concept in St. Louis and Noma in Copenhagen. In fact, Nick Kokonas, the co-founder of Next, created the software platform Tock, a booking platform that lets other restaurants charge admission. And I'll mention SevenRooms, a great platform for knowing restaurant guests and their preferences.

Can you cite any examples of brands using technology to enhance an onsite experience?
Number one in the world at this is Carnival Corporation with its Ocean Medallion system on Princess Cruises. This experience platform elevates the guest experience for everyone on board by knowing everyone, their desires and preferences, and what they like to experience. I'd also point to the theme park industry for how to bring technology into experiences of all stripes, including 3D virtuality, augmented reality, projection mapping, IoT devices, and on and on the list goes.
Picture yourself in a hotel in five years. What technologies are in place to enhance the experience beyond what's currently deployed?
I expect the room itself to be a platform for a customized guest experience. Everything will adapt and morph to my needs, wants and desires, which the experience platform will have learned from past visits and carefully pay attention to this current stay. For example, no more going through the guide of channels on the TV; it will present the channels I tend to watch most, which would never take up more than one screen's worth of space. While today I'd be happy when there's enough light somewhere in the room to read, the lighting of the future will match the intensity, the color and, ideally, the locality to what I prefer most. And the customizable bed will be preset to how I like to sleep.
Switching to this idea of the transformation economy, how will this change the hospitality industry?
I think going beyond staging experiences to guiding transformations has great promise for the hospitality industry. In fact, transformational travel is already one of the highest-growing sectors! There are primarily three facets to it. First is personal transformation, where people may be seeking mindfulness, digital detoxing, skills enhancement or mental, physical, emotional and spiritual growth. Second is family transformations, heading outside of the home environment to enhance the relationships with their spouses, children and loved ones. And finally, societal transformations, where people desire to be a force for change in the world. Even when the primary purpose of travel is not for transformations, hospitality companies of all stripes should search for the aspirational jobs to be done that guests have.

What are some initial steps that hotels and restaurants can take to get involved?
The first thing I always say is that companies need to understand what business they are in. If hotels and restaurants think of themselves as in the service business, providing only 'time well saved', then they will, over the long-term, become commoditized. But ascend to the proposition that you are in the experience business, offering 'time well spent', and that will jumpstart your ability to thrive in today's Experience Economy.
It probably doesn't make sense to think of yourselves as in the transformation business directly – that right now is for fitness centers, medical clinics, life coaches and so forth – but do recognize the transformation potential of your experience offerings. As we wrote in "The 'New You' Business" in the January/February issue of the Harvard Business Review, you can become one part of a total solution that people use to achieve their aspirations. And if you work hard to employ an experience platform that learns about each individual guest, you will be able to uncover not only the functional, emotional and social jobs they want done in hospitality, but the aspirational jobs as well. Then you can find your role in fulfilling those jobs for your individual guests.
Larry and Adam Mogelonsky represent one of the world's most published writing teams in hospitality, with over a decade's worth of material online. As the partners of Hotel Mogel Consulting Limited, a Toronto-based consulting practice, Larry focuses on asset management, sales and operations while Adam specializes in hotel technology and marketing. Their experience encompasses properties around the world, both branded and independent, and ranging from luxury and boutique to select-service. Their work includes six books "Are You an Ostrich or a Llama?" (2012), "Llamas Rule" (2013), "Hotel Llama" (2015), "The Llama is Inn" (2017), "The Hotel Mogel" (2018) and "More Hotel Mogel" (2020). You can reach Larry at [email protected] or Adam at [email protected] to discuss hotel business challenges or to book speaking engagements.