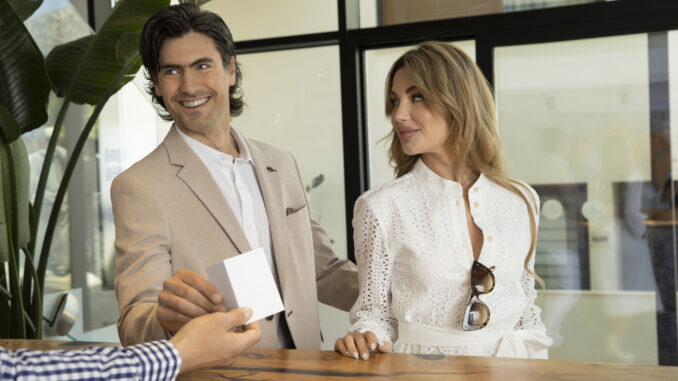 As travel rebounds after the height of the COVID-19 pandemic, the hotel and hospitality industry is uniquely positioned to attract guests and maximize revenue as the summer travel season takes off. According to a recent Allianz Partners review, travel will be up 16% in 2022 over last year, and nearly 75% of Americans plan to travel domestically for their summer vacations.
The Pareto Principle, which emphasizes the frequency of an 80/20 distribution, shows that 80% of a company's profits come from just 20% of its guests. As travel demand rises, focusing on the top 20% of guests and creating repeat revenue through an appealing and effective loyalty program will be a crucial piece to leverage the return to travel and hospitality.
Leverage Big Data to Maximize Revenue
An array of digital marketing solutions allow hotel operators to gather data, including interactive kiosks, email marketing with QR codes and, perhaps most notably, POS technology.
Investing in an omnichannel POS platform helps brands capture useful guest data and provide solutions to analyze the data, leveraging it for specifically targeted marketing campaigns.
With omnichannel POS platforms in on-site restaurants, bars and spas, hotels can provide a seamless guest experience, allowing guests to charge purchases to their rooms and create internal efficiency with backend integration with service staff and financial reconciliation.
An effective POS system creates reports that can be used to analyze data and determine what resonates with guests, thereby allowing brands to create targeted marketing campaigns that touch on what guests want based on their previous buying behavior. One-to-one proactive approaches regarding highly relevant topics are often effective in driving repeat guests and sales of high-margin, full-price menu items or on-site experiences like spa treatments.
Target Your Guests with Irresistible Incentives
A robust POS system is constantly capturing valuable guest data and, as such, can be used to craft a hotel loyalty program that caters to the proven interests of guests.
Hotel operators have the necessary personal data, including buying trends and customer demographics, to develop a hotel loyalty program that attracts guests and encourages them to return.
By offering data-driven incentives, loyalty programs allow hotel leadership to provide more targeted promotions and messaging based on previous purchases and reward redemptions. Hotel owners should keep track of their top guests and ensure that they are crafting enticing promotions to keep them coming back, a tactic that proved to be increasingly important during the pandemic.
Turn Your POS into a Personalized Loyalty Program
A thriving hotel loyalty program is very rarely built on a one-size-fits-all model. In the latest rise in post-COVID travel trends, hotels are seeing an influx of guests during the summer travel season. Thus, hotels need to proactively and strategically leverage the data capabilities of an integrated POS system to reach guests with a wide range of preferences.
Points-based rewards programs can be implemented to target the most loyal, repeat guests, offering exclusive upgrades and packages that are only available after unlocking certain rewards. Instant Gratification Rewards Systems are a more recent trend in hotel loyalty programs. As guests enjoy their stay, hotels can offer instant incentives to dine or enjoy spa services and other amenities that will encourage them to spend in the moment to unlock their exclusive discounts and upgrades.
To create personalized loyalty program experiences that speak to varied guests, building on a seamless tech solution with access to real-time data is essential.
Recent polling shows that 75% of consumers favor companies that offer rewards, and 56% of guests stay loyal to brands that offer such programs. In today's challenging hospitality landscape, hotel loyalty programs are becoming an increasing winning strategy to maximize revenue and guest experience.
Though the COVID-19 pandemic created challenges for businesses across every sector, it also served as an opportunity to learn from previous mistakes and leverage a tech stack and POS system that creates efficiency and more effective results. As the hospitality industry bounces back, by carefully investing in the right technology, hotels can continue to learn and adapt, analyzing guest behavior and testing promotional campaigns to create a more targeted and meaningful marketing strategy moving forward.
Graham Campbell, COO of Givex, a global cloud-based operations management solution designed to streamline business efficiencies and generate valuable and actionable customer data. Campbell is an innovative technology executive with over 15 years of experience in the payment, e-commerce and point of sale sectors. He started at Givex in March 2006 and since then has held positions including: VP of Projects & Implementations, VP and General Manager of Givex's point-of-sale (POS), Senior VP of Product Development and now holds the position of the company's Chief Operating Officer. Campbell attended Queen's University, where he received his B.A. in Political Sciences, then went on to receive his B.A.H. in Philosophy.
Are you an industry thought leader with a point of view on hotel technology that you would like to share with our readers? If so, we invite you to review our editorial guidelines and submit your article for publishing consideration.