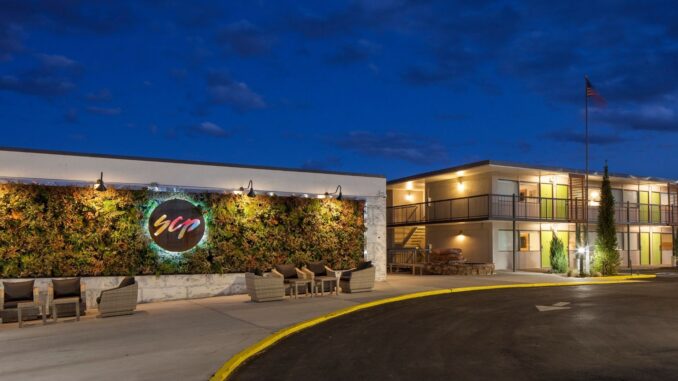 Soul Community Planet (SCP), a purpose-driven Holistic Hospitality company, has selected Duetto, the hospitality industry's leading software as a service provider (SaaS) of revenue strategy solutions, to optimize revenue across its growing portfolio of hotel properties. Duetto GameChanger has been implemented for SCP Hotel room revenue optimization and Duetto ScoreBoard for business analytics and reporting.
Duetto delivers a suite of cloud applications to simplify hospitality revenue decisions and allow hoteliers to work smarter, increasing organizational efficiency, revenue, and profitability. The unique combination of hospitality experience and technology leadership drives Duetto to look for innovative solutions to industry challenges. The software as a service platform allows hotels and casino resorts to leverage real-time dynamic data sources and actionable insights into pricing and demand across the enterprise. More than 4,000 hotel and casino resort properties in more than 60 countries have partnered to use Duetto's applications, which include GameChanger for pricing, ScoreBoard for intelligent reporting, and BlockBuster for contracted-business optimization.
"SCP was looking for a revenue strategy solution that could scale easily in line with its aggressive growth plans. Our cloud-native solutions, coupled with our two-way integration with PMS Mews, proved to be the perfect fit," said Duetto CEO David Woolenberg. "We are delighted to be working with such a pioneering and environmentally-driven brand and look forward to working with SCP as the hotel portfolio grows."
SCP Chief Revenue Officer John Elston added, "From the first conversation, we were impressed with both the Duetto solution and the team. It's a winning combination of innovative technology supported by a team of hospitality experts. We look forward to working together in the years ahead and learning from each other."
Laguna Beach, California-based Soul Community Planet was born out of a vision to provide holistic hospitality experiences for individuals desiring to make positive choices for themselves, our communities and the planet. SCP provides clean, fresh, energy efficient, low-waste accommodations, fitness and coworking. SCP supports a range of causes that align with its vision through its Every Stay Does Good program and by donating five percent of its profits to causes which share its core values.
Does your company have news it would like to share with our readers? If so, we invite you to review our editorial guidelines and submit your press release for publishing consideration.