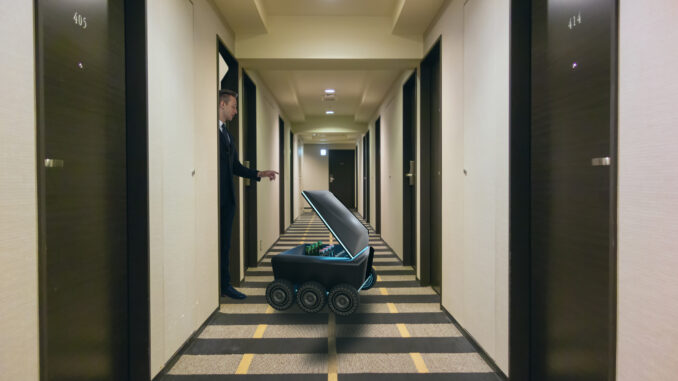 Hotels are increasingly utilizing robotic technology to improve operations and enhance the guest experience. From check-in to checkout, robots are playing an increasingly important role in the hospitality industry. The history of robots in the hospitality industry dates back to the early 2000s when the world's first robotic concierge was introduced at the Aloft Hotel in Cupertino, California.
Aloft launched its robot butler service, known as Botlr, in 2014. The robots are designed to deliver items to guest rooms, including towels, toiletries, and other amenities. Guests can also use the robots to request housekeeping services or recycle unwanted items. The results have been impressive. Botlr has helped to reduce wait times for guests and improve the efficiency of housekeeping operations. In addition, guests have consistently given positive feedback about the service, citing the convenience and friendly demeanor of the robots.
More recently, the hotel deployed a robot named ALO butler. ALO delivers items to guests' rooms 24 hours a day, including towels, toiletries, and complimentary snacks. The results have been impressive. Guests have responded positively to the convenience of having access to room service around the clock, and the hotel has reported significant reductions in labor costs. In addition, the robots have helped to improve guest satisfaction scores by providing a consistently high level of service.
Since then, the list of hotel robot solution providers, now dominated by companies like Relay Robotics, KEENON Robotics, Pudu Robotics, RichTech Robots and Bear Robotics, has grown exponentially as has the use of robots in hotels around the world.
Today, robots are being used in a variety of hotel departments, including housekeeping, food and beverage, and even security. And the benefits of using robots in the hotel industry are many. Robots can help to improve operational efficiency by automating tasks that are typically done manually. They can also help to enhance the guest experience by providing a more personalized service. In addition, robots can help to reduce costs and save time. For example, robotic valets can park cars for guests and robotic concierges can provide information about the hotel and its amenities.
Robots generally do not need breaks and can work around the clock if necessary. This means that they can cover more shifts and free up human employees for other tasks. For guests, the benefits are mostly related to convenience. For instance, many hotels now have robots that can deliver food and amenities to guest rooms. This eliminates the need to wait in line at the front desk or interact with other humans.
The challenges and obstacles related to robots in hotels are also many. One of the biggest challenges is the cost of implementing and maintaining a robotic infrastructure. Another challenge is the lack of standardization. There are no industry-wide standards for hotel robots, which makes it difficult for hoteliers to compare and select the right robot for their needs. Finally, there is the issue of public perception. Some people may view robots as a threat to jobs. Others may see them as a nuisance.
Despite the challenges, the future of hotel robotics is very bright. The global market for hotel robots is expected to grow from $79 million in 2020 to $338 million by 2025, at a compound annual growth rate (CAGR) of 32.8%, according to a report by MarketsandMarkets. This growth is being driven by the increasing adoption of robots in the hospitality industry and the growing need for efficient and cost-effective solutions. Hotels are increasingly turning to robots to improve operations and enhance the guest experience. And the future of hotel robotics is very bright.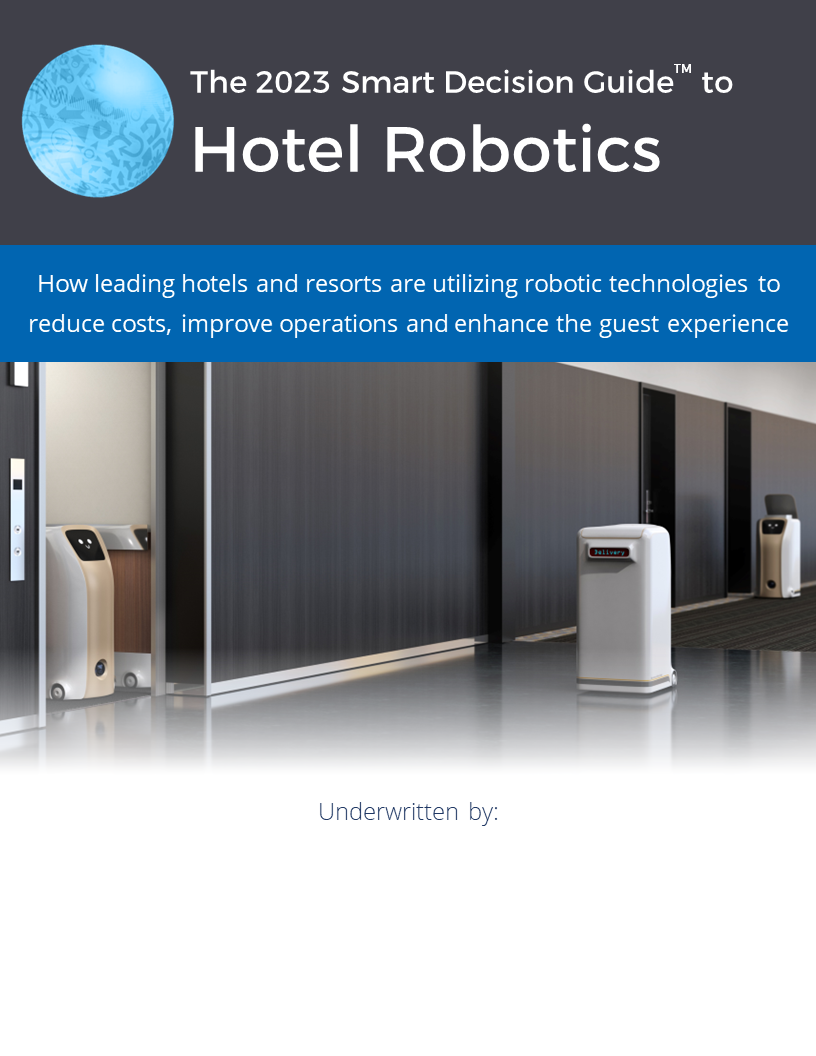 How leading hotels and resorts are utilizing robotic technologies to reduce costs, improve operations and enhance the guest experience is the focus of a new Smart Decision Guide, scheduled to publish in February 2023. The 2023 Smart Decision Guide to Hotel Robotics, produced by Starfleet Research based on best practices IT market research, is currently in development. Underwriting partners have not yet been announced. If you are a related technology solution provider and you wish to learn about the opportunity to participate as an underwriter, with benefits that include a turnkey content marketing and lead generation program, please contact Marv Allen at Starfleet Media.