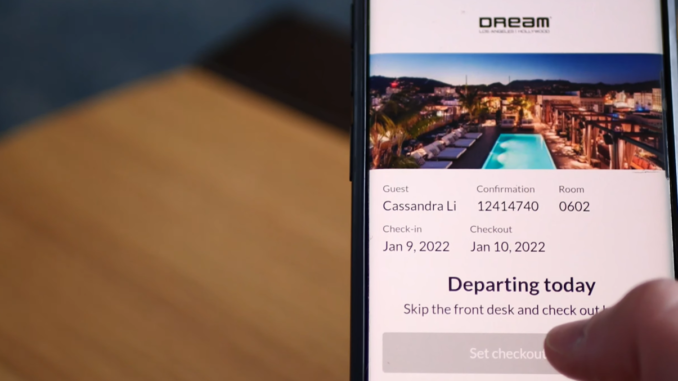 Hotel technology solution provider Canary Technologies, best known for its mobile web end-to-end Guest Management System and advanced Digital Authorization solution, has raised an additional $30 million in Series B funding led by global software investor Insight Partners, with continued participation from F-Prime Capital, Y-Combinator, Thayer Ventures, Commerce Ventures, and others.
This latest round of funding will reportedly be used to expand the team to keep up with high customer demand globally, and enhance the platform's solutions. In February, as reported here, Canary raised $15 million in Series A funding led by F-Prime Capital (the global venture capital firm affiliated with FMR, LLC, the parent company of Fidelity Investments). This latest round brings the company's total fundraising to date to $45 million.

Canary reports that the company has continued to experience significant growth due to the accelerating demand for guest-facing technology solutions in the hospitality industry. Customers include thousands of hotels in more than 75 countries and has partnered with notable global brands, including Four Seasons, Best Western, Rosewood Hotels, and Radisson hotels.
"Canary's mission is to help hotel operators modernize their tech stacks to deliver the best guest experience possible and remain competitive in the evolving lodging landscape," said Harman Singh Narula, Co-founder of Canary Technologies. "Guests want to engage with digital solutions, like Contactless Check-In and Digital Tipping, and hoteliers are increasingly adopting Canary's platform to meet this demand and streamline operations. Insight Partners has a wealth of experience with vertical software companies and we're excited to work together to continue to accelerate our growth across the globe," said Narula.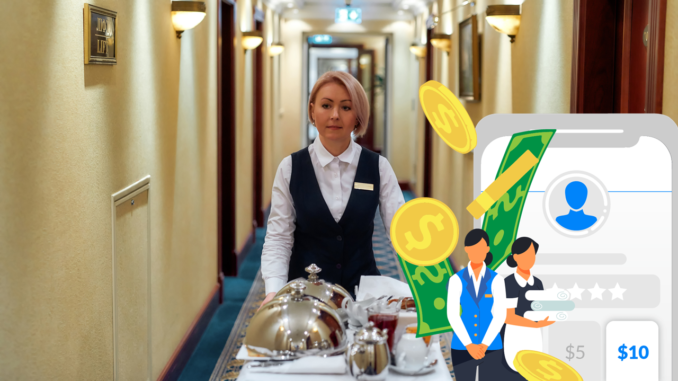 The Canary Technologies platform offers an array of products that cater to the specific needs of the hoteliers, including Contactless Check-in, Contactless Checkout, Guest Messaging, Digital Upsells, Digital Tipping, Digital Authorizations and Digital Contracts. The company has seen exponential adoption of its platform which has helped hoteliers increase revenue, improve the guest experience and reduce chargebacks and fraud around the globe.
"Over the past few years, we've seen hoteliers everywhere proactively seek out the guest-facing technology solutions Canary provides," said SJ Sawhney, Co-founder of Canary Technologies. "A lot is happening in the guest-facing tech space and hoteliers are prioritizing this. We have a robust roadmap and are excited to use additional resources to further accelerate our development of even more advanced tools and in-depth services for our hotel partners around the world."

Canary got its start with the launch of its Digital Authorizations solution in 2018, and has since expanded its solutions to cover all hospitality guest management from post-booking through checkout. Canary reportedly works with thousands of hotels in more than 65 countries including notable brands such as Four Seasons, Choice Hotels, Standard Hotels, and Ace Hotel Group.
Canary's current hotel technology solutions include:
Canary Contactless Check-in & Checkout: 

Provides hotels with the ability to seamlessly check-in guests without exchanging credit cards, IDs or registration forms. 

Canary's solution reduces the time required for check-in and checkout from 10 minutes to less than one minute, without the need to visit the front desk at all.

Canary Upsells: 

Allows hotels to offer upgrades and add-on amenities to guests from the time of booking all the way through checkout – resulting in thousands of dollars of new revenue a week. 

Hotels using Canary Upsells have seen a 40% increase in ancillary revenue.

Canary Digital Authorizations:

 

A secure PCI Level-1 compliant authorization solution that replaces arcane paper third-party authorization forms and prevents chargebacks and fraud.

Canary Guest Messaging:

 Enables front desk and concierge teams to easily communicate with hotel guests at scale, saving valuable time through automated, broadcast and direct messages.
In May, as reported here, Canary reported that it has expanded its capabilities with a new Digital Tipping product to help hoteliers retain employees during the current staffing crisis in the hospitality industry. Properties using Canary's Digital Tipping can increase staff wages by $5 per hour, leading to significant decreases in employee churn. The innovation was designed for flexible deployment and can be integrated seamlessly with Canary's Guest Management System or implemented as a standalone solution. Digital Tipping enables guests to provide tips to hotel employees (as individuals or whole departments) at any time during the guest journey from check-in to checkout. Hotel guests can also offer tips to staff by quickly scanning QR codes strategically distributed around a property.