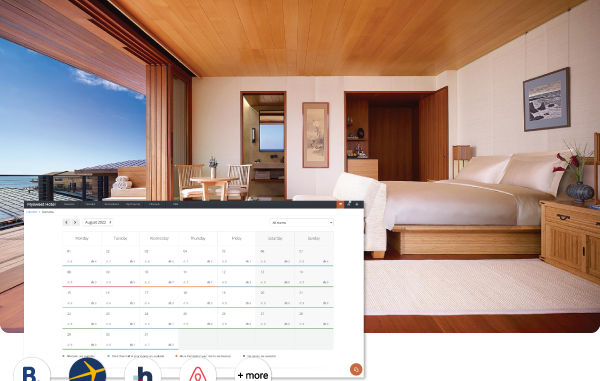 HotelRunner, a London-based company, has secured a $6.5 million financing round to continue to build a solid presence in offline markets, grow the team, and invest heavily in delivering state-of-the-art technology. The company provides a unified sales, operations, and distribution management platform, AI-driven business intelligence solutions, and a market network to the hospitality industry.
Founded in 2011, and now with a global presence in 193 countries and thousands of clients, HotelRunner enables properties, whether resort hotels or independent properties and vacation rentals, to run full-scale digital operations.
The company's B2B network allows its partners to find, connect, and transact with each other online at scale, processing more than 35 million transactions daily between properties, travel agencies, travelers, and payment gateways. Despite the turmoil in the hospitality industry and global markets, HotelRunner has already emerged as a success story, with over 100 team members in five cities and three countries.
The company reportedly plans to continue its global expansion, inaugurating new offices in Americas in the coming months, with the aim of bringing scalable and low-cost growth opportunities for the hospitality industry in the US and LATAM.
"Since the day we founded HotelRunner, we draw our strength from our conquering technology and trailblazing persona, and work with the sole ambition of moving our partners and the industry forward, also preparing them for the future," said Arden Agopyan, Founder and Managing Partner of HotelRunner, in a press statement.
The company also plans to consolidate the fragmented travel technology industry in different markets by continuing its acquisitions spree. In June, HotelRunner announced a strategic partnership with Wix, which combined Wix's comprehensive online platform with HotelRunner's end-to-end travel technology offering a complete solution for all types of accommodations to manage and grow their hospitality business online. HotelRunner announced the acquisition of RateFor, an analytics platform, in September 2020. RateFor's analytics tools allow hoteliers to optimize pricing, revenue management, and distribution strategies. This acquisition  allowed HotelRunner to improved its data-driven insights capabilities and also offer more sophisticated pricing and revenue management capabilities designed to help hoteliers increase their revenue and occupancy rate.