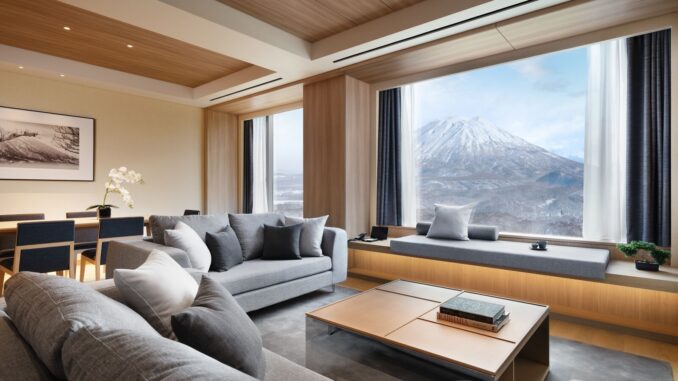 The Setsu Niseko, a luxury hotel and resort in Japan, is partnering with RMS Cloud, which will deliver bespoke development to complete an end-to-end digital guest experience.
RMS cloud worked closely with Setsu Niseko to facilitate the build of a custom app integration that aligns with the luxury hotels' brand and mission to offer a complete digital guest experience. The consulting partner was McLaren Technologies, who worked alongside RMS Cloud to deliver a branded mobile app with advanced features for guests, such as smart-room automation, guest services, instant check-in and mobile keys to connect guests digitally to the hotel.
"We are excited to work with Setsu Niseko in delivering this project and contributing to the opening of this stunning property", said McLaren Technologies CEO Matthew White.
Setsu Niseko's luxury rooms and apartment suites offer elegant Japanese inspired interiors fitted with the latest in guest experience technology". With 190 luxury hotel suites styled with a contemporary Japanese design, Setsu Niseko has mastered the essences of luxury and nature with panoramic views of the surrounding alpine landscapes. Set in one of the world's most beautiful locations, Setsu Niseko delivers unique and memorable guest experiences encapsulating a modern luxury hospitality experience. As a new luxury destination in Japan, Setsu Niseko required a custom-built guest facing app that delivered elevated, digital and contactless guest experiences.
The new technology has delivered professionality to the Setsu Niseko brand and a direct connection with guests via a user-friendly interface design. Setsu Niseko's stylish new app provides an end-to-end digital guest experience and speaks directly to the RMS software –creating operational efficiencies and service.
Does your company have news it would like to share with our readers? If so, we invite you to review our editorial guidelines and submit your press release for publishing consideration.