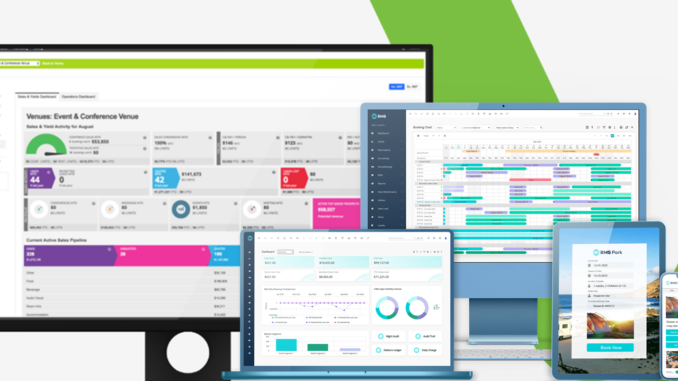 iVvy, the leading cloud-based venue management software, has announced a new integration partnership with RMS, the trusted property management solution for hospitality businesses. This partnership provides hoteliers and restaurateurs with a powerful all-in-one platform that streamlines operations and improves guest experiences.
"We're excited to partner with RMS," said Lauren Hall, CEO of iVvy. "This integration will provide users with an end-to-end property management solution that is reliable, efficient and easy to use."
By integrating iVvy-RMS dynamic technology, users can now effortlessly control their venue's accommodation and inventory. The group room control screen grants instant access to live rates and data, minimising the risk of oversold capacity. This combination simplifies the quote process, providing customers with immediately updated details on room availability.
"RMS looks forward to offering increased efficiencies and insights to our properties already using IVvy's industry-leading solutions," said Stephen Martin, Chief Sales and Marketing Officer of RMS Cloud. "Our direct integration with IVvy provides a unique opportunity for all RMS properties to discover new ways to enhance productivity and efficiency."
RMS delivers scalable, cloud-based technology that's trusted by more than 7,000 properties across 70 countries to manage, operate and grow their hospitality accommodation businesses.
For more information on the iVvy-RMS integration or to request a demo, click here.
Does your company have news it would like to share with our readers? If so, we invite you to review our editorial guidelines and submit your press release for publishing consideration.