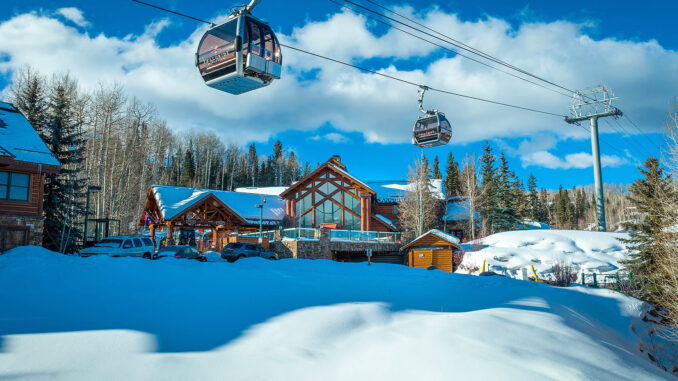 Business at the Mountain Lodge Telluride is simply sensational, especially since the slope-side sanctuary built for adventure seekers transitioned its back-office accounting solution to PVNG by Aptech. With business on a steady incline, the property needed an accounting system that streamlined data entry – especially when it comes to uploading payroll for its large seasonal workforce. PVNG gave Mountain Lodge Telluride the lift it was looking for.
"One of the biggest benefits of PVNG is the ability to upload journal entries," said Huascar (Rick) Gomez, chief financial officer, Mountain Lodge Telluride. "This comes in handy for the large income journal and payroll. Before, we were not set up to receive a direct file from Paylocity for the payroll entries. That meant we had to go into the General Ledger and enter each line item one at a time for each employee. However, with PVNG, we can export this information into a .CSV file which then uploads into PVNG so no line-by-line items have to be keyed in. This is a huge time savings, and it also removes the possibility for human error. Now in busy season, efficiency is key, and that's exactly what we get with PVNG."
PVNG is a game-changer in the world of hotel accounting. It features Accounts Payable, Accounts Receivable, General Ledger, Statistics, Financials, and Bank Reconciliation modules, along with web browser navigation to upload the hotel data remotely. PVNG also contains OCR invoice processing, a myriad of payment options, drill-down capabilities in financial statements and reports, and the ability to handle single or multi-property accounting. It can also be deployed as a hosted service.
Mountain Lodge Telluride delivers an authentic Western alpine experience, with guests choosing between hotel-like lodge rooms and one-, two-, and three-room suites, and condominiums or luxury log cabins with ski-in/ski-out accommodations. Amenities include complimentary Wi-Fi, ski rental at onsite with Christy Sports, ski lockers and storage, electric car charging stations, multilingual staff, outdoor heated pool & hot tubs, fitness center and steam room, The View restaurant, meeting and event facilities, concierge services and more.
"We are delighted that Mountain Lodge Telluride is having such a tremendous experience with PVNG," said Cam Troutman, Aptech vice president. "Seasonal operations like Mountain Lodge Telluride need to be able to rely on their accounting solution to ensure all financials – such as payroll, invoice entries, revenue reports, and account inquiries – are being processed quickly and correctly and without downtime. PVNG streamlines common daily procedures and makes them user-intuitive, allowing operators to accomplish daily accounting requirements with a minimum number of steps. Plus, our hospitality-specific formulas, like RevPAR, Occupancy, and ADR, can be accessed with greater flexibility and drill down – something Aptech customers need and appreciate as travelers and profits return."
Does your company have news it would like to share with our readers? If so, we invite you to review our editorial guidelines and submit your press release for publishing consideration.