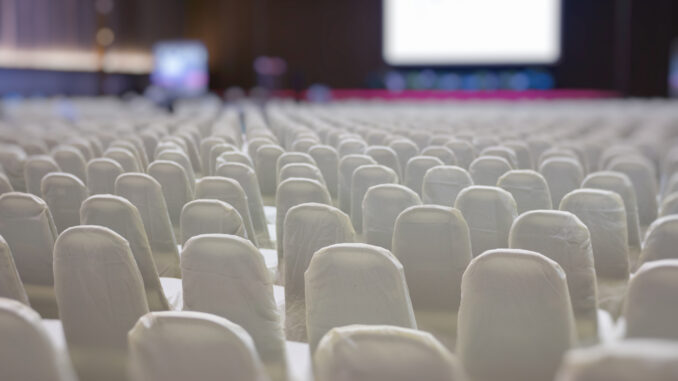 After periods of restrictions, inflation has become an unwelcome guest at the doorsteps of many venues. Unfortunately, it's come bearing expensive gifts that make growth and profitability difficult to achieve – but not impossible.
A remedy is available in the form of venue management software. This clever tool can help to save time and money in every aspect of venue operations – from sales to reporting. Keep reading to find out how.
Venue sourcing
As in-person events have made their return, competition for venue space has increased. When it comes to event hosting, venue hire is one of the bigger investments, usually comprising 30-40% of an event's budget – for venues, this means capitalising on the opportunity to get in front of the right audience and sell what your venue has to offer.
Listing your venue on free directories and online marketplaces is a cost-effective way to expand your visibility while being noticed by planners looking for their next venue. Save on marketing costs and get your venue in front of your target audience.
Key tips:
Use high-quality imagery or videos to showcase your available venue spaces
Be as descriptive as possible – list your amenities, location, and any offerings that make your venue unique
List available venue packages with inclusions
Include past reviews or feedback – word of mouth is one of the most powerful advertising tools
Make contact details easily accessible
Reporting
Not sure where your venue can cut costs? The answer lies in good data analysis. Data and reporting generated by venue management reporting can:
Identify areas of waste: By reviewing inventory figures, you may find that certain resources, areas, or equipment are being underutilized, leading to unnecessary expenses. By strategically addressing these issues, your venue can eliminate waste and cut costs.
Optimize resources: Venue management reporting can help optimize the use of resources, such as staff, equipment, and supplies. You can determine where resources are being over or underutilized and adjust operations accordingly. This can help you reduce the number of resources you need, leading to cost savings.
Improve efficiency: By tracking key performance indicators (KPIs) such as attendance, revenue, and expenses, venue management reporting can help you identify areas where you can improve efficiency. You may find that certain processes or procedures are slowing down operations and increasing costs.
Determine booking patterns: With detailed insight into the booking habits of clients, your venue can tap into powerful data points to strategise and optimize marketing efforts. Analyze peak times and quieter periods for a better understanding of what types of events are most popular at your venue – then strengthen your marketing strategy accordingly to ensure spaces are booked all year round.
Forecasting demand: By using data and analytics to forecast venue performance and demand – either for space, staffing, inventory, or accommodation, venues are able to better achieve set targets, while reducing costs associated with excess inventory or lost sales.
Budgeting
With budgets acting as the financial blueprint of an organization, tracking budgeting data opens up a world of possibilities. By taking advantage of this valuable information, you can uncover avenues for cutting back on expenses and setting achievable targets, while keeping your revenue accurately forecasted and costs responsibly managed.
Using venue management software, you can compare forecasted data against real-time performance, meaning you can make adjustments to your venue management operations as needed to ensure costs are balanced. Venue management software like iVvy also has many accounting integrations available such as Xero, MYOB, and QuickBooks to assist in greater financial management.
Live booking
Live booking offers a plethora of benefits for venues and is an easy avenue to save time and money while expanding operations. With fewer employees required, resources can be more effectively utilized, resulting in increased profits; in turn, customers enjoy an improved experience with reduced marketing costs.
Offering live booking can help venues to increase revenue by allowing real-time adjustments to pricing and availability. With the incorporation of a strategic pricing plan (based on booking performance), your venue can attract more customers.
Live booking also automates the booking process for venues and customers, reducing the need for additional staffing resources and expenses. In a similar vein, live-booking functionality can be a cost-effective marketing tool for venues, providing valuable customer data and insights to shape a stronger strategy for follow-ups and conversions.
Automation
Finally, automation is a huge cost-saver for venues, allowing for reduced staff requirements, increased operational efficiency and improved data management – ultimately lowering costs in the long run.
Streamlined processes such as marketing and payments improve customer experiences, resulting in higher revenue potential thanks to easy booking processes, and consistent client communication. In other words: automation equals cost savings plus success through better client service experiences.
Along with being good for your venue's finances, automation also helps to improve venue management operations. Using quote and contract templates, venues can save time, and manual administration to get documents sent faster, improving lead conversions. Response times can also benefit from automation, making it quicker and easier to respond to leads and proposal requests. In fact, thanks to the introduction of automation using iVvy venue management software, Central Hall Venues (a renowned group of conference and event venues in the United Kingdom) experienced a boost in customer satisfaction levels which saw enquiry response times increase by an impressive threefold.
Curb Venue Inflation with Smart Solutions
With rising inflation, venues and consumers are feeling the squeeze to keep costs down. Fortunately, venue management technology has made it easier than ever for venues to reduce overhead and maximize profits. From smarter budgeting to live-booking and smart automation, venues now have a range of tech-based solutions at their fingertips that can help them stay profitable and succeed.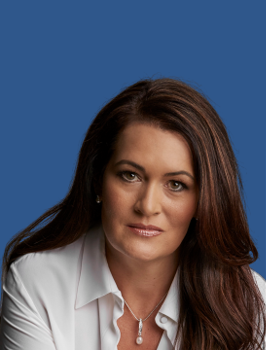 Lauren Hall is the CEO and Founder of iVvy, a leading provider of software designed for venues to fill their function calendars and for planners to create unforgettable events, using automation and cloud-based technology. She is a passionate entrepreneur with more than 25 years' business management experience at Executive and Board level, successfully building multiple companies from startup to strategic and financial exit. Lauren's expertise spans manufacturing, retail, advertising and technology industries in both South Africa and Australia. She co-founded iVvy in 2009, overseeing our growth to 10,000 clients in 13 countries and expansion to New Zealand, Asia, Europe and North America.
Are you an industry thought leader with a point of view on hotel technology that you would like to share with our readers? If so, we invite you to review our editorial guidelines and submit your article for publishing consideration.