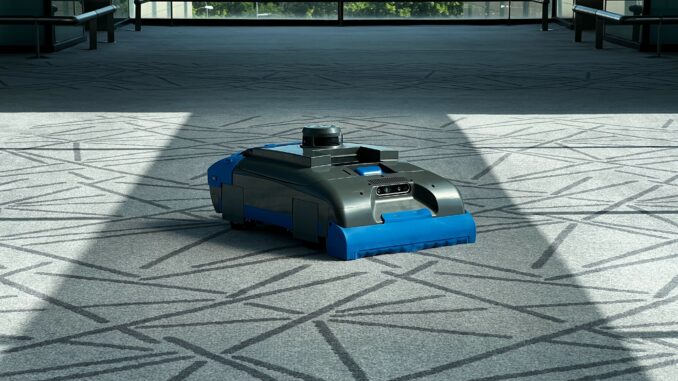 Tailos Robotics, the leader in AI-Assisted automated commercial cleaning solutions, has achieved a significant milestone: Rosie robot vacuums have successfully cleaned over 10 million square feet of hotel and other property space around the world.
This landmark achievement demonstrates Tailos Robotics' commitment to improving the standard of cleanliness in hotels and commercial properties. With their specialized compact design and advanced AI assistance, Rosie robot vacuums are uniquely built for commercial clients to navigate and clean large and small spaces, ensuring spotless environments for clients and guests.
"Today marks an extraordinary milestone for Tailos, as we announce that our robotic vacuums have cleaned over 10 million square feet. This is not just a measure of distance, but a testament to our commitment to delivering innovative AI-assisted cleaning solutions for hotels and commercial properties across the world," said Micah Green, Founder and CEO. "We are incredibly grateful for the trust and belief our clients place in our automated cleaning technology and promise to relentlessly drive towards future innovation with novel solutions to meet the incredible staffing challenges faced by the commercial real estate industry."
Tailos robot vacuums embody the vision of leveraging cutting-edge technology to create cost-effective, efficient, and comprehensive cleaning solutions for hotels and commercial properties. Designed with a unique compact form factor, the AI-assisted robot vacuums access tight spaces and provide thorough, consistent cleaning – a feature that resonates not only with clients, but guests as well.
As the hotel and hospitality industry continues to struggle with staffing shortages, automated cleaning solutions are more important than ever. Tailos Robotics is committed to ongoing innovation, delivering products and services that truly make a difference in the everyday operations of clients.
Does your company have news it would like to share with our readers? If so, we invite you to review our editorial guidelines and submit your press release for publishing consideration.