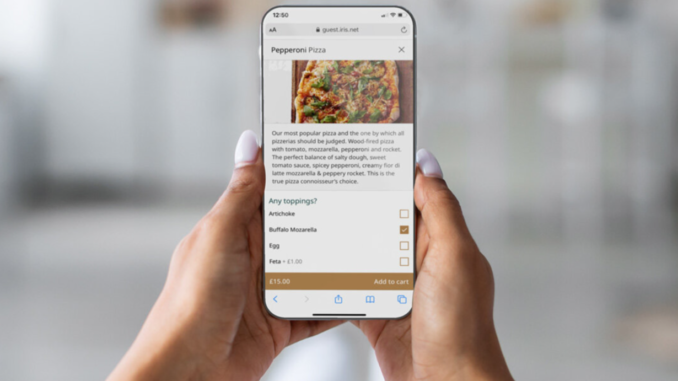 IRIS, the leading provider of mobile ordering technology for the hospitality industry, has launched its latest eBook, The Hotelier's Guide to Choosing a Digital F&B Ordering Platform, to empower operators to boost revenue, streamline operations, and elevate the guest experience.
Ahead of the busy festive season, and at a time when rising costs and staffing continue to bring challenges, the question of how hospitality operators can optimize resources and realise revenue ambitions has never been more pressing.
Increasingly they are turning to technology for the solution and for many that lies with digital F&B ordering. However, with a growing number of platforms, providers and integrations on the market it can be difficult to know where to start and crucially, how to select the right platform.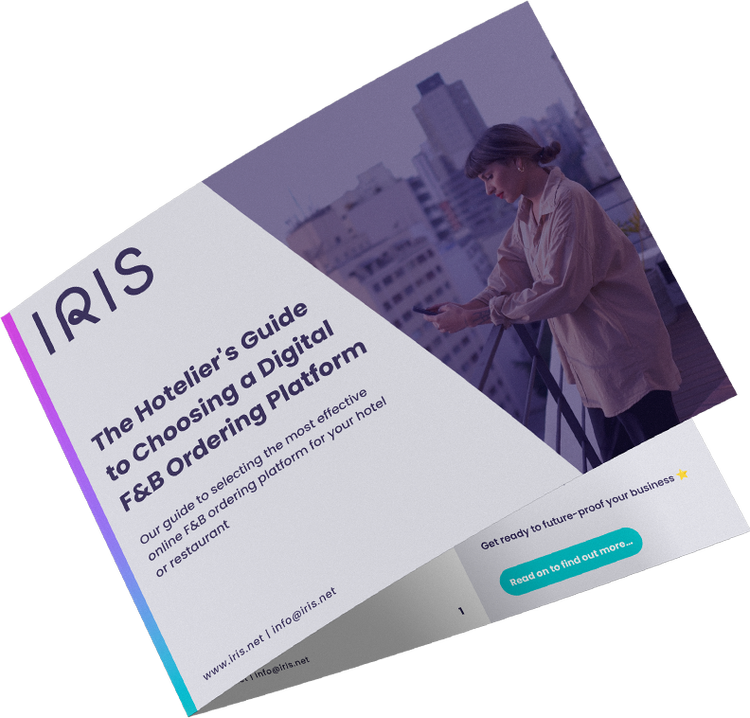 The latest guide from the expert team at IRIS includes the following:
An overview of online F&B ordering platforms
How to assess what you require from a system, the results you want to achieve and the challenges you need it to resolve
The key features and functionalities to look for to ensure you get the best fit for your hotel or restaurant
How digital dining benefits your staff, your business and your guests, helping businesses stay competitive and efficient
Digital F&B ordering has seen a phenomenal growth in both its development and adoption from both sides of the menu – operators and guests. Operators have been swift to employ it as a dynamic and engaging way to showcase their F&B offering. It brings with it the agility and flexibility to update menus at the touch of a button alongside remote and real time access that can be utilised by team members. Coupled with integrations to both the PMS and POS it also has the added benefit of improving service times, securing payments and boosting profits. For guests the convenience of being able to browse, order and pay from the palm of their hand also has an increasingly positive impact on their own experience.
Kate Fuller, Senior Marketing Manager at IRIS comments, "Our latest guide has been designed to offer hospitality operators a clear, practical roadmap for digital F&B ordering. The demand for a mobile-first experience from guests has seen an exponential rise in recent times which shows no signs of abating.
"Operators need to ensure they understand not only the capabilities of digital F&B ordering but also choose the right platform that is fit for purpose in their venue. Then they can be sure they are delivering the best ROI for their staff, their guests and their bottom line."
The IRIS Hotelier's Guide to Choosing a Digital F&B Ordering Platform is available to download here
Does your company have news it would like to share with our readers? If so, we invite you to review our editorial guidelines and submit your press release for publishing consideration.