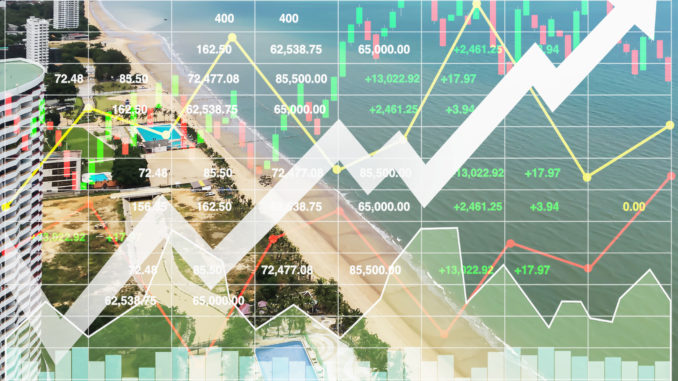 By Casi Johnson, Chief Operations Officer/Innovations Leader, M3
The phenomenon of "big data" has infiltrated the professional world, spanning industries and transforming all facets of business, from accounting and operations management, to marketing and business development. No longer limited to the confines of the IT space, a quick Google search of the term will yield countless results highlighting myriad ways big data is making an impact in science, healthcare, agriculture, fashion, education and more. The hospitality industry is no exception.
In fact, as an industry that has always specialized in the customer experience, hospitality is better primed than most industries to harness all that big data has to offer. Yet even with all the buzz around big data, the concept often remains shrouded in confusion.
Here are four steps to converting big data into big value for your hospitality business:
Capturing the right data with industry-specific tools
To say that a company "has big data" is an oversimplification. "Big data" as a buzzword is often thought to mean a large volume of information, but simply possessing the information is not tantamount to using it in a way that adds value to your business. Therefore, what you want is a "big data strategy."
The first phase of a big data strategy is data collection. During this process, data collection tools are employed to combine all the disparate information from varied sources into one source of record. There are many collection tools available, but it is best to identify an industry-specific option so the collection process yields both sufficient quantity and quality of information.
Hoteliers should choose a collection tool that combines numerous data sources with sufficient speed to process information in real-time. By choosing a tool that's finetuned for the industry, hoteliers can equip themselves with the highest possible volume of varied and relevant sources. Ideally, with the right data storage system in place, hotel management teams can consolidate a proprietary hotel benchmarking index, which captures data from thousands of properties to see where their business stacks up against competitors.
Storing big data in a secure and scalable data warehouse
Whether your portfolio includes one hotel or 1,000, and 10 employees or 10,000, you should always plan for growth. Therefore, it's critical to put a scalable data warehouse in place that will optimize data quickly and efficiently according to your evolving business needs.
Furthermore, security must be inherent in a data storage system. Does access require dual authentication? Are there firewall rules that guarantee access only to those with the proper authority? Are there built in password requirements to ensure top-line security? These are all questions you should ask when considering a data consolidation solution.
Gaining evidence-based insights through customizable analytics 
In today's evolving digital landscape, data warehousing is an essential tool for hoteliers to stay ahead of the curve. By combining varied data sources into one centralized location, an API-powered data system will provide a holistic snapshot of your business that integrates with third-party business intelligence (BI) vendors to transform raw data into a user-friendly format with gauges, dashboards, trendlines and more to equip you with the exact answers you need to improve your business.
For hoteliers who've never dealt with data directly, the idea of adopting a big data strategy can be daunting. For this reason, a good BI application should offer a default, "plug-and-play" dashboard view that displays information with zero learning curve. As users become more comfortable with the software, more options should appear to customize the platform through unlimited configurations. Because as your portfolio changes and shifts, so do the key performance indicators (KPIs) that inform your decision-making. At its core, business intelligence technology exists to identify major KPIs that drive business forward. So, having the data that informs those KPIs on a consistent and reliable basis is key.
Turning analytics into action to improve performance
Essentially, harnessing big data through data warehousing enhances data mining, analytics reporting, decision support and business forecasting. Collectively, these capabilities result in an increase in efficiency, reduction of costs and improvement of overall performance and profitability.
On a micro level, big data helps property managers faced with countless day-to-day decisions make more informed choices on the floor, whether it be keeping track of labor expenses or assessing the cost of a new light fixture. Consistent data monitoring and evaluation allows hotel teams to deliver a high level of service while consistently striving toward continued improvement. On the macro level, corporate and regional managers have the extended oversight necessary to ensure the right decisions are being made at every level of the company from the ground-up.
As evidenced above: the benefits of having a big data strategy are boundless. Hoteliers who decide to apply big data in a meaningful way will reap the rewards in every aspect of their business, from sales and marketing to guest satisfaction. To improve labor management, hotel operators can monitor employee productivity within an easy-to-use dashboard and gauge overtime hours to cut back on unnecessary expenses.  At the same time, an intelligent financial solution will provide an overview of a hotel's occupancy rate, so that if the property reaches capacity during a specific time period, the cost of incurring overtime for an employee may be better than being understaffed. The bottom line: this is just one of the infinite scenarios that can be informed by business intelligence.
The obsession with big data is here to stay. Success-oriented hotel operators must adapt to the changing landscape of the industry by adopting the most versatile technology on the market. Don't wait to jump aboard. Instead, opt for a meaningful data strategy that allows you to leverage the most powerful information in the industry to gain a lasting edge on the competition.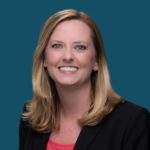 Casi Johnson is the Chief Operations Officer and Innovations Leader at M3, a powerful cloud-based financial platform and services company built by hoteliers, exclusively for hoteliers. With 20 years of experience in the hospitality industry, Casi joined M3 in 2000 and was elevated to vice president of operations in 2009, when she spearheaded the launch of M3's new training center in Tampa, FL. In her current role as M3's chief operations officer/innovations leader, Casi supports more than 12,000 M3 users at 5,200 hotels worldwide.  While working full-time at M3, Johnson earned her master's degree in Business Administration at the University of South Florida and is also a member of the International Customer Service Association.
Are you an industry thought leader with a point of view on hotel technology that you would like to share with our readers? If so, we invite you to review our editorial guidelines and submit your article for publishing consideration.