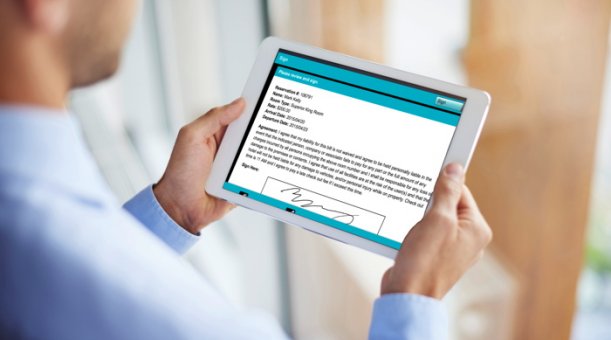 With the addressable market for event hosting estimated to be $5 billion worldwide across the hospitality sector, the opportunity to drive revenue growth and profitability through group sales and catering has never been greater. For mid-size and large hotels with function space assets, between 25 and 50 percent of revenues can come from the group and events business.
According to Starfleet Research, no hotel operators at mid-size and large hotels have seen their events revenue decline over the past five years while almost half (45 percent) have seen "significant" or "dramatic" growth. More than one-third (40 percent) report that their events revenue has increased by more than 25 percent.
To maximize success with group sales and function space management, more hotels, resorts and conference centers are harnessing the power of next-generation sales and catering solutions. The best of these solutions offer sophisticated event and guest relationship management capabilities that make all the difference in the world in terms of execution of complex event and banquet space bookings management as well as the actual business outcomes.
Today Maestro,  a leading cloud and on-premises PMS solution whose fully-integrated sales and catering system is already being used by hundreds of full-service hotels and conference centers, announced a development roadmap that outlines a suite of new functionality designed to significantly enhances its group sales and event management platform capabilities.
According to Maestro, the solution provider is strengthening its system with the newest mobile and cloud-based technology, e-Signature capture, room diagramming, online group member management, event amenity requirements and CRM capabilities. The new e-Signature capability helps operators close more business by letting clients execute digital contracts remotely to save time.
Maestro's Sales and Catering property software development roadmap includes:
    Enhanced online group member booking functionality
    Event space and meeting room layout diagramming options
    Meeting/event amenity requirements and tracking
    Audio visual equipment specification tracking
    Event CRM capability for more personalized client-sales team engagement
    Maestro Analytics integration to mine event data for Sales and Catering event analysis
    Group landing pages that provide detailed event information for members
Maestro reports that it is also currently working with a solution partner to expand its sales and catering event space diagramming capability in the future.
Disclosure: The solution provider featured in this article is a current or past client of Starfleet Media, which is the publisher of Hotel Technology News.