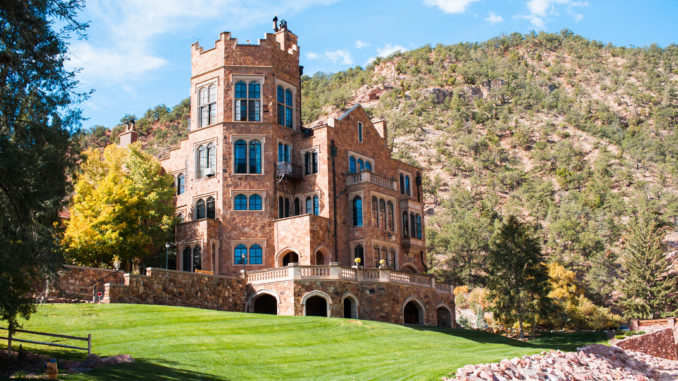 Glen Eyrie is an English Tudor-style castle built in 1871 by General William Jackson Palmer, the founder of Colorado Springs. Nestled on over 700 breathtaking acres with 97 lodging rooms, Glen Eyrie's stunning beauty and rich spiritual heritage create a place where, for a few sacred moments, guests can set aside their troubles and catch their breath.
Glen Eyrie Castle & Conference Center's parent company, The Navigators, purchased the property in 1953 to be its global headquarters. Since then Glen Eyrie has grown to serve meeting groups, conferences, retreats and become a popular destination among guests and groups. As it entered the 21st Century, Glen Eyrie's team realized its existing hotel software was not able to grow with the property's guest engagement and centralized operational needs.
In 2017, Glen Eyrie began a comprehensive year-long system selection process that resulted in its installation of Maestro PMS' sophisticated web browser version hotel software in a cloud hosted deployment. They chose this over an on-premise web browser deployment to reduce the overall IT requirements on property, and ensure that all data was securely managed and backed up in the cloud.
Glen Eyrie began the upgrade process with installation of ten integrated modules across all departments to centralize the operation and create a 360-degree view of their guest at every touch point. This also resulting in the ability to offer guests real-time single guest itineraries that include all amenities and services in their stay.
Glen Eyrie is a unique independent operator with specific needs. "We are on 723 acres with six separate lodging buildings, each with its own atmosphere and amenities. Most of our guests are repeat visitors with specific requirements. Last year we began a hotel software system selection process. We wanted a system based on the latest technology that would make it easy to meet our guests' stay preferences, let us provide the highest level of guest service, and create a more efficient operation," said Glen Eyrie GM Dace Starkweather.
For independent operators without big-chain tech teams, a vendor's project management, system training and 24/7 all-inclusive support services are essential for a smooth transition.
"We went live on March 5th and Maestro's install team was great," Starkweather said. "They were on property for two weeks for installation and property configuration, and stayed with us for two weeks to train our team on the system. Now that we are live, our staff uses Maestro's Live Chat Support to get personal instruction on system processes that make the system easier to learn."
Glen Eyrie Conference Center installed Maestro's integrated solution comprised of Front Office, Sales and Catering, Activities Management, Retail POS, ResWave Direct Online Booking Engine, Analytics Business Intelligence and other mobile & online applications.
"Maestro has transformed our entire operation and improved our guest experience. We use Maestro in the Cloud to simplify our operation. I can remotely monitor property operations from my mobile device which saves time and lets me oversee our operation from anywhere. Plus, we are able to offer guests more personalized service and provide online communication," Starkweather said.
Does your company have a success story it would like to share with our readers? If so, we invite you to review our editorial guidelines and submit your case study for publishing consideration.