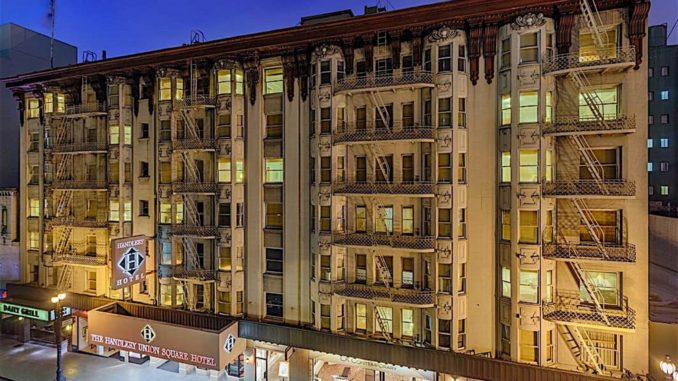 Handlery Hotels is owned and managed by the 4th-generation of Handlery family hoteliers. With properties in San Francisco and San Diego, they understand how to build and sustain a successful operation.
"Recognizing our guests and anticipating what they want when they stay at a Handlery Hotel is the foundation of what makes our properties successful," said Catherine Handlery, Hotel Manager of the Handlery Union Square Hotel in San Francisco, California.
Handlery Hotels uses Maestro PMS hotel software at its San Francisco and San Diego hotels. said Handlery. "Guest loyalty is important to us," said Handlery. "We have many repeat guests and Maestro's Guest Profile system and reporting lets us record what they previously requested and anticipate what they are likely to want before they arrive."
The 377-room full-service Handlery Union Square Hotel is in the heart of San Francisco's city center convenient to The City's high-tech business district, convention centers, and tourist destinations. Handlery Hotel San Diego is a 217-room property known for its destination wedding services and convenient access to area A-list tourist spots that include the San Diego Zoo, Balboa Park, and SeaWorld.
"I review the Maestro arrival and guest services reports daily to see who is due in and ensure we have what they want ready when they check in. When our team recognizes a guest and shows we value them by knowing what they enjoyed during their last stay, it makes a very positive impression. Maestro recently helped us create a customized loyalty rewards program. The system tracks how many nights each member stays and after 10 nights we offer them a complimentary night to recognize and reward their loyalty."
"We also use Maestro's GEM Guest Experience Measurement system to communicate with our guests immediately after they depart," Handlery said. "Maestro automatically sends guests a GEM survey at check-out. It is a customized online comment card that gives them an opportunity to tell us about their stay. All our department heads get GEM feedback, if there was any problem I respond to the guest personally. This is another process that lets guest know we care about them and want to provide a memorable personalized experience at a Handlery Hotel."
Does your company have a success story it would like to share with our readers? If so, we invite you to review our editorial guidelines and submit your case study for publishing consideration.