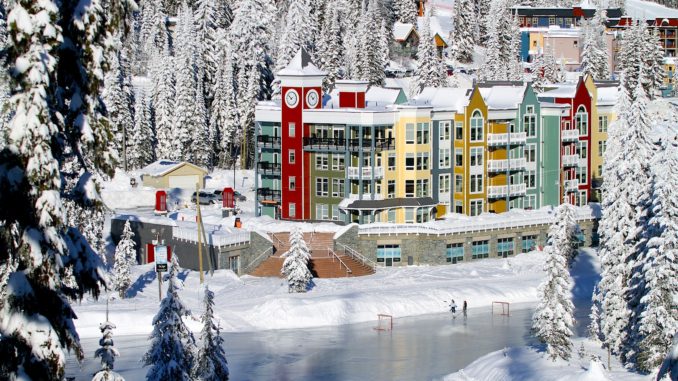 SilverStar Mountain Resort has all the amenities of a luxurious alpine village. Four hotel style properties, more than 10 food and beverage outlets, a variety of retail and grocery stores, fitness center, bike rental and repair store, ski shops, plus multiple residential ownership units. The entire operation is supported by the Maestro Multi-Property hotel software system.
"Maestro has made our resort tightly connected and synergistic. We can run more of our operations, like call center and reservations for our hotels and ownership units, on the one Maestro system," said Tami Allan, Accommodations Manager at SilverStar Mountain Resort. "Maestro hotel software is an efficient single point of technology that lets us focus more attention on guests, much less time concerned with systems or operations."
SilverStar's premium property management service also manages on-property residential homes to oversee all the details of vacation rental. "Ownership units are part of our operation," Allan said. "Maestro's ResWave online owner's portal is a huge help. Owners can go into the portal to get statements, check booking for their unit, look at work orders, and other information without calling a manager. They can see if their unit is booked to stay in it. All the financial owner info is handled through Maestro." SilverStar uses the Maestro Web Browser and Windows versions with an on-premise server that lets staff securely access the Maestro central system from any property from either a Windows session or a Web Browser without the need to remote desktop in. This allows greater flexibility and mobility with reduced network infrastructure.
Environmental responsibility is important to SilverStar. "Maestro's green features help us maintain a 'natural footprint' to keep our relationship with nature positive. We don't make snow, so we want to support nature's part of our business," Allan said. Maestro's most recent property software innovations reduce paper use and simplify the guest journey at every touchpoint beginning with Digital Signature Registration to Mobile Check-Out, streamlining operations, and reducing the dependency on paper.
Staff training is ongoing at SilverStar and Maestro's online eLearning and in-application Live Chat support brings new hires up to speed quickly. "Our staff is seasonal, summer and winter with demand for biking and skiing activities. This means we are always training new staff," said Allan. "We use Maestro Live Chat for real-time training and to get instant answers for anything they need to learn. Live Chat makes training our teams much easier because they are instantly recognized once they click chat through the Maestro system and can get fast system answers directly from the Maestro team. They do not have to go to a manager to learn something. Maestro is easy to use and learn so we can get new hires using the system with confidence quickly."
SilverStar Mountain Resort is a growing independent with a large team across its multiple properties and venues, so system support is essential to keep the operation running smoothly. "Maestro has been fantastic in its support of SilverStar's operation and its systems," said Allan. "Maestro is a true partner in our business. Its team is concerned and supportive of our operation and success and knows how to support each manager's system requirements. Maestro's reporting is valuable. Its manager's dashboard and separate flash report are favorites."
SilverStar also uses Maestro's Guest Experience Measurement (GEM) online guest survey tool. "GEM automatically sends a survey at check-out. We read them immediately and our response helps with guest recovery. When we reply to a GEM survey our guests are impressed with our concern for their stay and how we reached them to address their issue quickly."
SilverStar will implement GEM's post check-in module to communicate with guests as soon as they enter their room to personalize their experience and offer assistance.
Does your company have a success story it would like to share with our readers? If so, we invite you to review our editorial guidelines and submit your case study for publishing consideration.