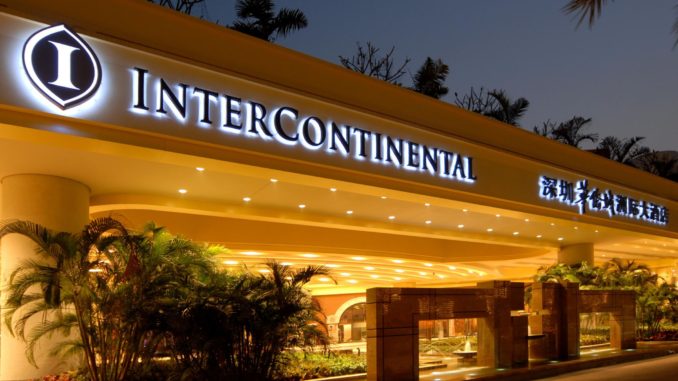 Buckle your seatbelts. the next generation of mobile internet connectivity, 5G, is coming to hotels. Or, for now, at least to one hotel in China: The InterContinental Shenzhen.
While the United States and other countries have imposed certain restrictions that may delay 5G adoption, other countries, including China, aren't wasting any time in embracing the 5G network. The InterContinental Shenzhen, which also has the distinction of being the first 5-star Spanish themed hotel in China, is the first hotel property to deploy 5G.
The hotel announced this week that it has signed a strategic cooperation agreement with Shenzhen Telecom and Huawei to create what is being aptly called "the world's first 5G smart hotel."
5G enables data transfer and download speeds that are multitudes faster than current connections. Average speeds of around 1GBps are expected to be the norm. Providing the infrastructure needed to carry enormous amounts of data, 5G networks will help power the proliferation of Internet of Things technology, allowing for the rise of vastly smarter and more connected devices.
This obviously holds a lot of promise for hotels that rely heavily on data-driven technology capabilities to optimize operations and guest services. The 5G network also makes cloud services more stable, reliable and powerful.
By introducing an end-to-end 5G network with integrated terminals and cloud applications, the project is expected to open the door to digital transformation of the hotel experience. The hotel expects to be able deliver guest services that are far more innovative and customized,  improving the overall guest experience.
Shenzhen Telecom's deployment of Huawei's 5G network equipment will allow the property to achieve continuous indoor and outdoor 5G coverage. Guests will be able to experience 5G hotel applications through 5G smartphones and customer-premises equipment (CPE) terminals, including 5G welcome robots, 5G cloud computing terminals, 5G cloud games and 5G cloud virtual reality (VR) rowing machines.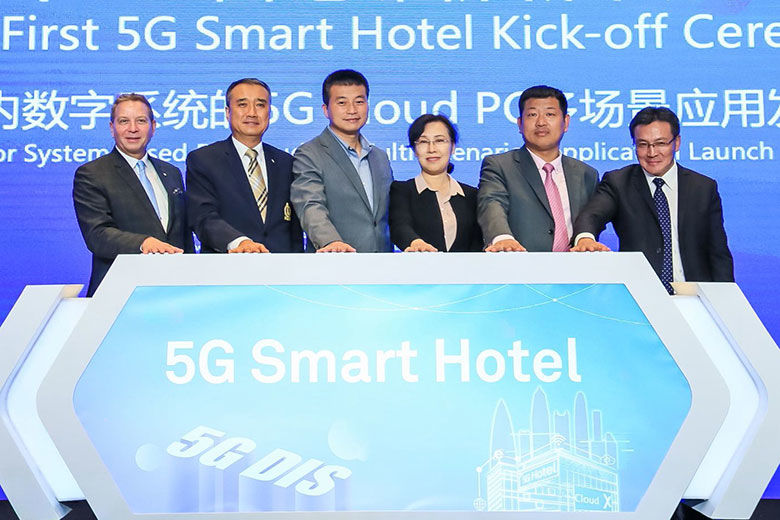 In the hotel lobby, guests will be able to access the 5G network through CPEs or their smartphones to experience high speed 5G downloads and uploads. Meanwhile, 5G robots will provide services that include guest information, destination guidance, and goods delivery. The presidential suite will provide guests with 5G hotel services such as cloud VR rowing machines, cloud games and 4K movies.
The download speed on the indoor 5G network can reach 500 megabits per second (Mbps). This offers a far superior user experience for VR gamers, in particular.
Over time, Huawei and Chinese carriers expect to go beyond 5G welcome robots, cloud computing terminals, cloud games and VR rowing machines to make the hotel even smarter and expand the experience into other areas. Future services might include integrating a hotel loyalty program to identify a guest upon arrival. Other features might include issuing electronic room keys to a smart phone and self wayfinding and proximity messaging with rich video content to promote hotel amenities and facilities.
Being "the world's first 5G smart hotel" is a nice feather in the cap for The InterContinental Shenzhen. It may be an even more notable achievement than being the first 5-star Spanish themed hotel in China.