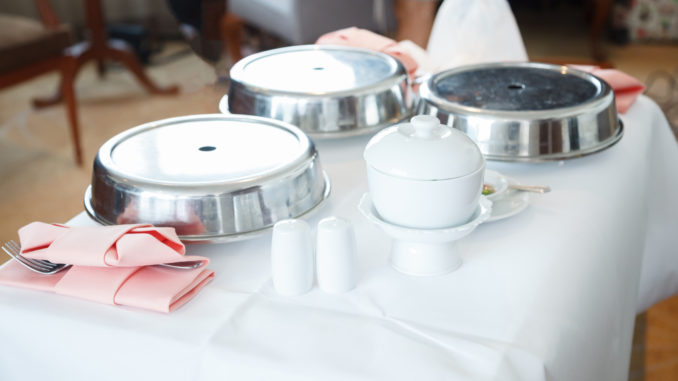 The Hotel Communication Network (HCN) today announced that it will unveil a new program designed to remove room service pain points. Called "DineIN," HCN's digital dining experience gives hoteliers options for managing Room Service operations via its popular HCN Navigator Tablets, including the ability to outsource Room Service altogether to HCN.
"Hotel guests want a completely connected experience while traveling, and that includes digital dining," said HCN CEO Kevin Bidner. "Replacing printed menus with digital tablet ordering is nothing new in hospitality; some of the largest hotels in North America have been offering digital Room Service ordering for many years through the HCN Navigator Tablet, and today they are are seeing revenue increases of 22% or more."
The Navigator Tablet also enables guests to keep onsite restaurant and grab-and-go options top of mind by facilitating menu item ordering from any outlet and having those items delivered to their rooms or picked up in a designated location. This ensures that fast and accurate ordering reaches every guest, and it reduces ordering errors by enabling immediate changes to be made if menu items are no longer available.
At HITEC Minneapolis, HCN will unveil a new DineIN package that enables limited-service hotels without food-and-beverage to offer Room Service and HCN will manage the process entirely. Using Navigator Tablets, guests can order f&b from up to 12 local restaurants that are handpicked by hotel staff to provide a wide variety of local dining options. Items can be charged to the room folio, and delivered right to the room, just like a normal Room Service order.
Through HCN integration partnerships with the industry's leading PMS providers, guests' orders can be billed directly to their rooms or paid via credit card.